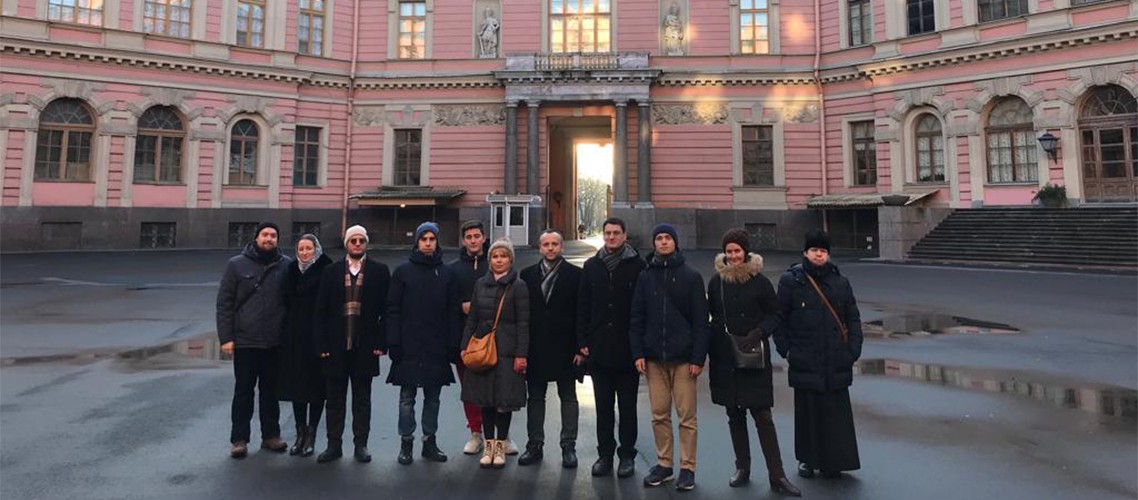 16 November 2021
Students and staff of the Academy visited St. Petersburg
On November 13-14, in the framework of "The Days of Dostoevsky at the Moscow Theological Academy" students and teachers of the Academy visited memorial locations associated with Feodor Dostoevsky in St. Petersburg. A famous Russian writer lived in the city 29 years. His greatest and world-known novels were created there. On the map of modern St. Petersburg, there are about 20 locations associated with Dostoevsky and his book characters. S.V. Burmistrova, Associate Professor of the Philology Department at the Moscow Theological Academy, commented on the journey: "Our trip can be considered not only as an educational one, but also as a pilgrimage. God was the center of Dostoevsky's life, and his work is inextricably linked with the Orthodox faith and culture". The route started at the Artists' Necropolis in the Alexander of Neva Lavra with a memorial service on the graves of Feodor Mikhailovich, his wife Anna Grigorievna and their grandson Andrey Fedorovich.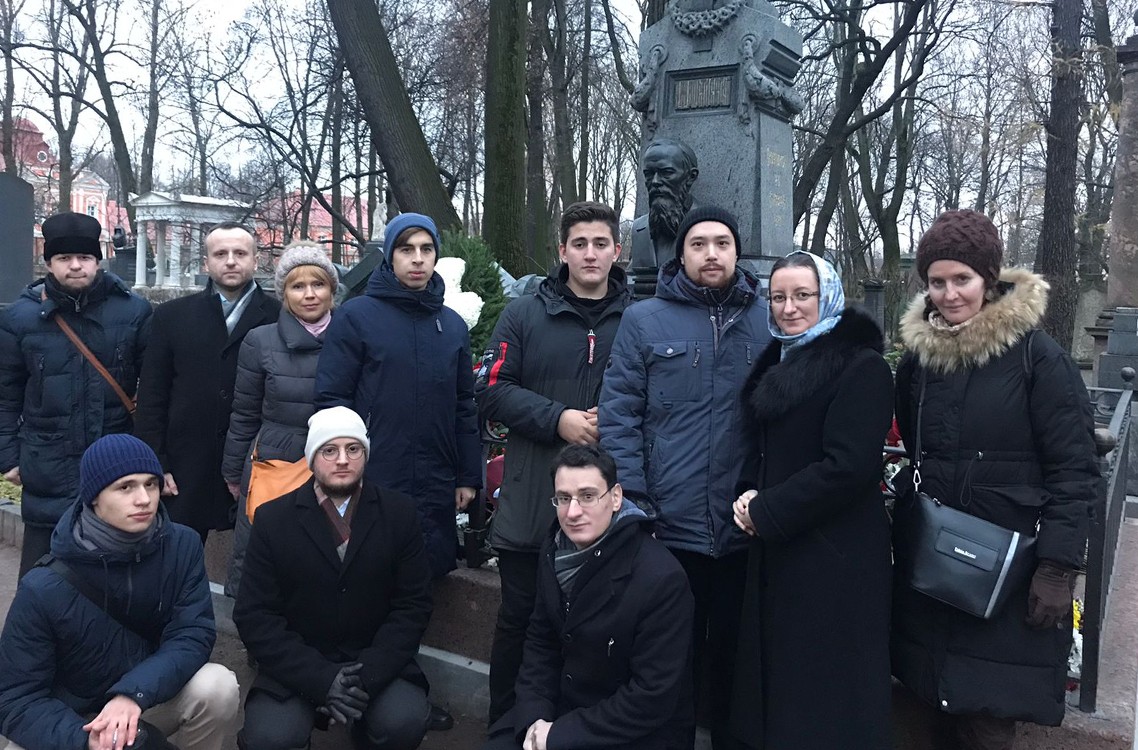 Then, they visited such iconic destinations of St. Petersburg as the Kazan Cathedral, the Palace Square, St. Isaac's Cathedral, Nevsky Prospect, the Anichkov Bridge, the Summer Garden, the Spit of Vasiliy Island, the Peter and Paul Fortress and many other places.
However, the Dostoevsky's city is not only its external splendor. Behind its front side there are lots of shabby and unattractive outskirts the write put his miserable and unfortunate characters. So, on the second day a group visited places connected with Dostoevsky's personal life and his literary work like the Mikhailov Castle, the Holy Trinity-Izmailov Cathedral, the Vladimir Cathedral and the write's last apartment in Kuznechniy Lane, the Sennaya Square, the Kokushkin Bridge etc.
The culmination of the trip was visit of a new exhibition prepared for the writer's anniversary at his House-Museum in Kuznechniy Lane. N.V. Chernov-German, a guide and a senior researcher, led a tour round the museum and awoke a genuine interest in Dostoevsky's life and work.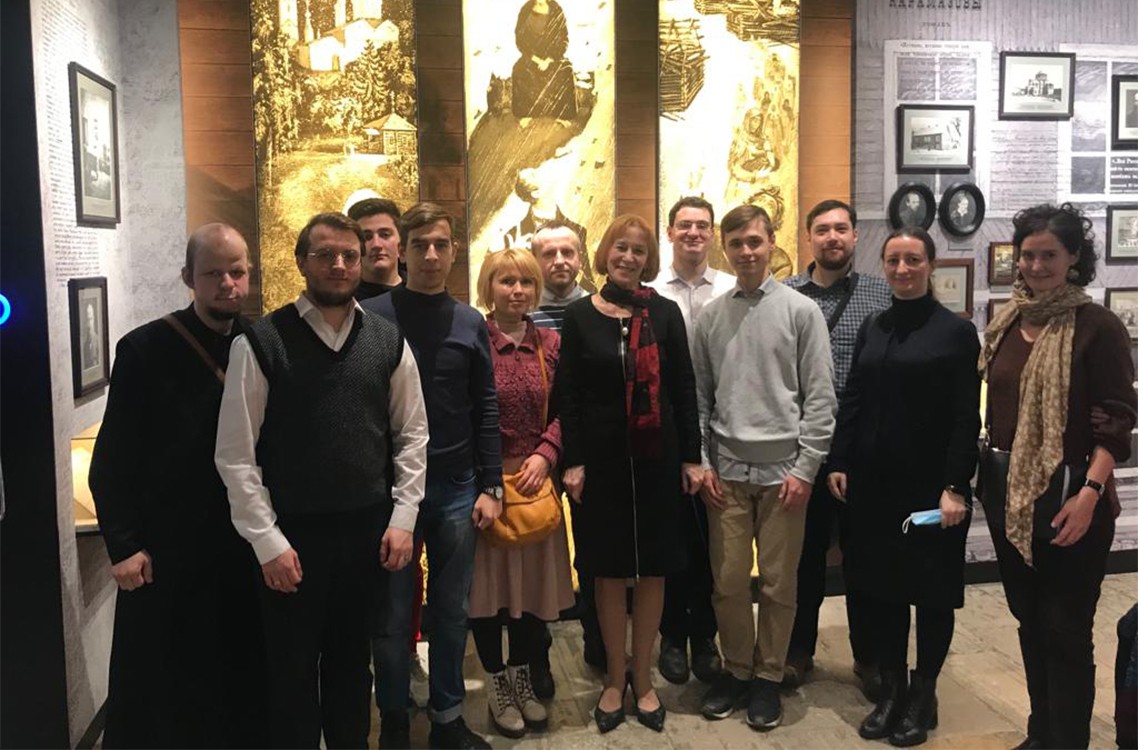 The literary pilgrimage ended at the monument to F. M. Dostoevsky not far from the Vladimir Cathedral.
On their way to Moscow, students shared their impressions and were inspired by the trip to reread Dostoevsky's novels.
The MThA Press Office