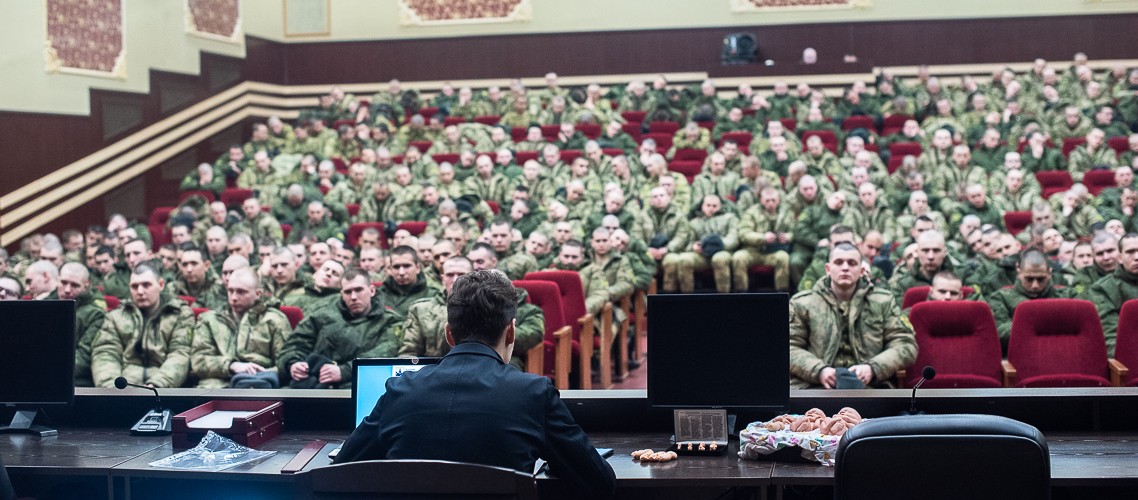 8 March 2020
The MThA student told about stages in child's prenatal development to 500 conscripts
Today, a first-year Bachelor student Pavel Denisik met with conscripts serving in the Moscow region. He told about prenatal development of a child, consequences of abortion and some modern scientific views. To illustrate his presentation, he used some realistic models of an embryo.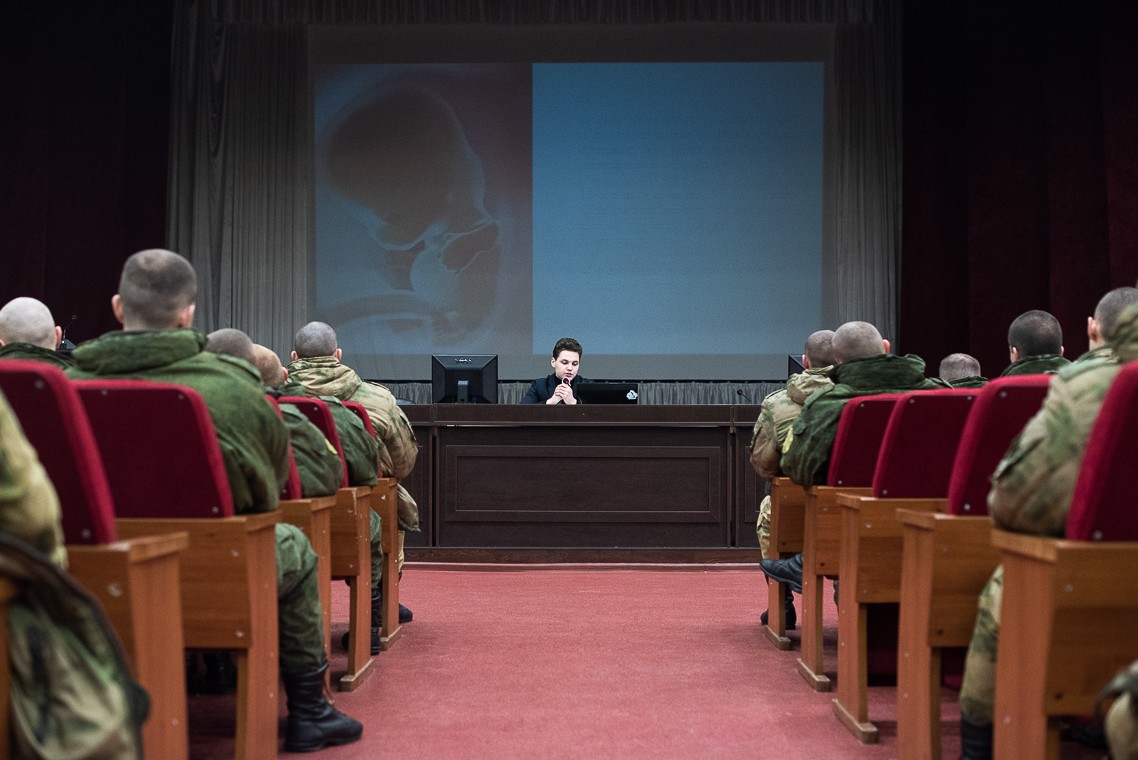 Pavel has recently organized some similar events on streets of Sergiev Posad. Addressing young passersby, he tried to figure out general attitude towards the problem of induced abortion. The initiative of the student was not left unnoticed and provoked heated debates on social networks.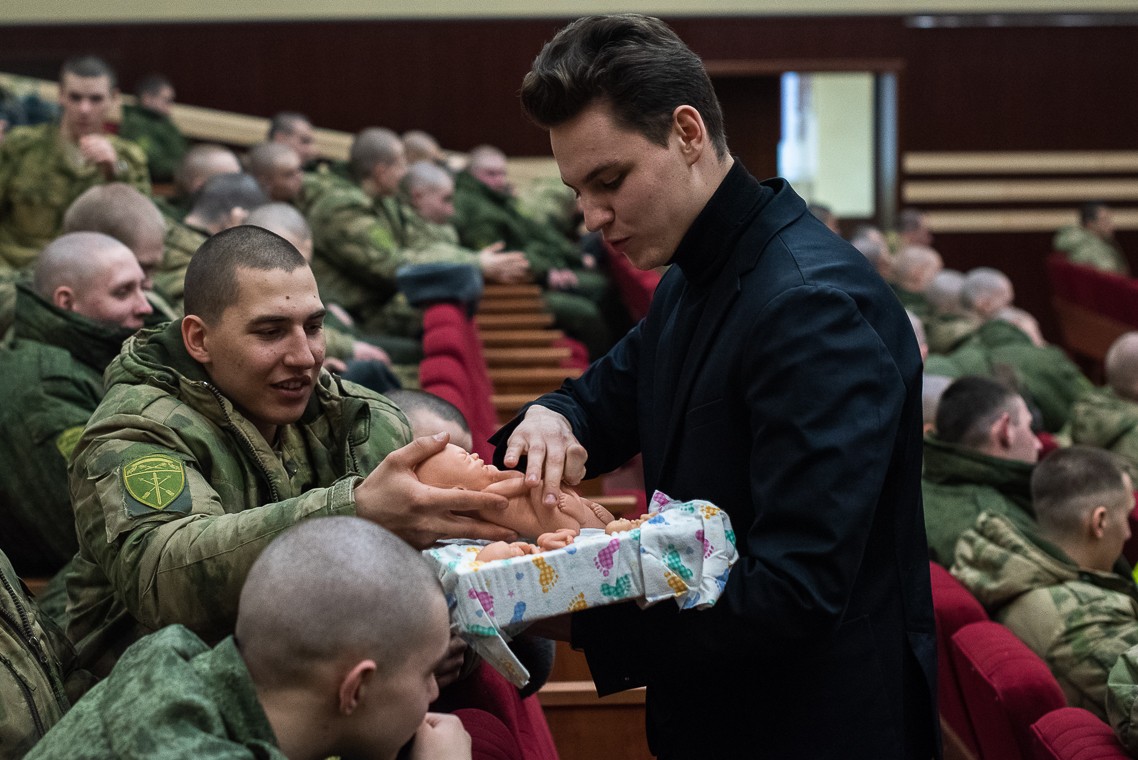 Later Pavel commented on the results of the meeting:
Today I told them about the stages of prenatal child's development and about some serious consequences that abortion has on women's health. I explained a procedure of artificial abortion and focused their attention on what modern science considers as the beginning of a human life. In the end, I wished the guys never to push a woman for an abortion. Surprisingly that this meeting took place on International Women's Day so it turned out to be a kind of a gift for all women».
The Moscow Theological Academy students plan to continue their work and prepare some new events. Their initiative is supported by the bishop of Zvenigorod Pitirim, Rector of the Academy.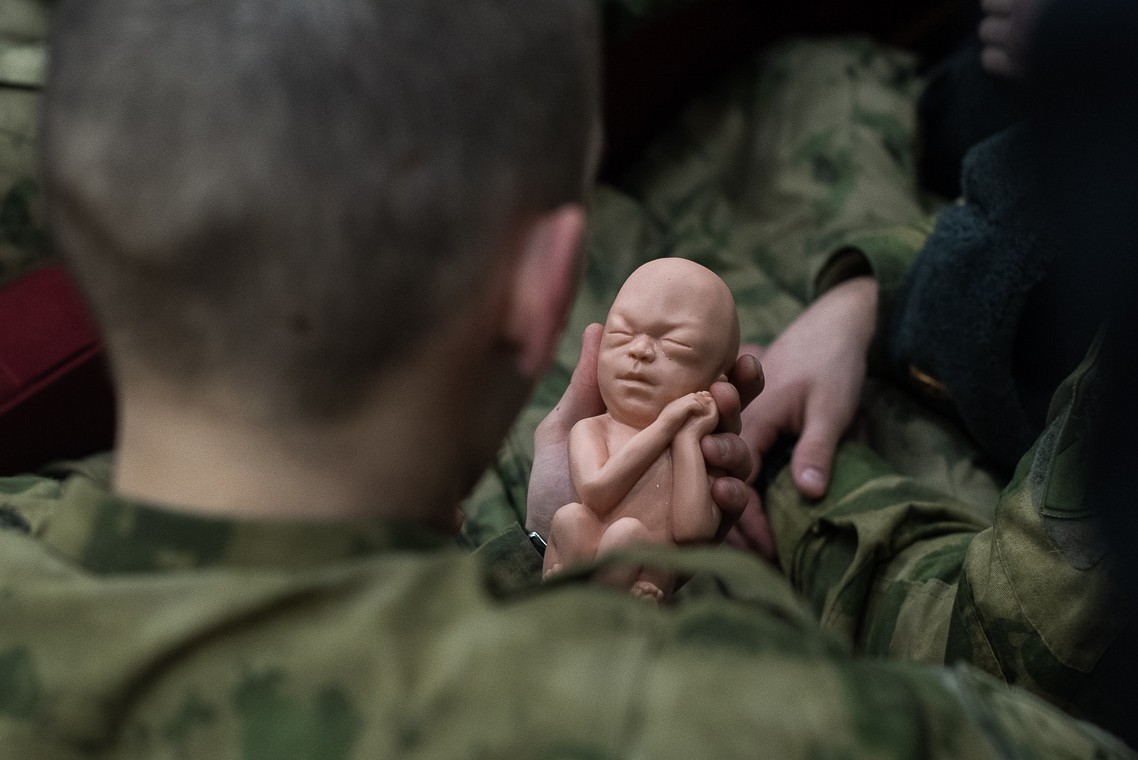 It is important to convey to men the fact that an abortion is, first and foremost, their sin. It is them who bear the major responsibility for the unborn children's lives. They should protect their children and not to kill them. Millions of terminated pregnancies are mostly the result of infantilism, irresponsibility and the weakness of modern men. Today they are ready to give their women millions of trinkets but they would better give them a happy and solid life without abortions»,
— commented bishop Pitirim.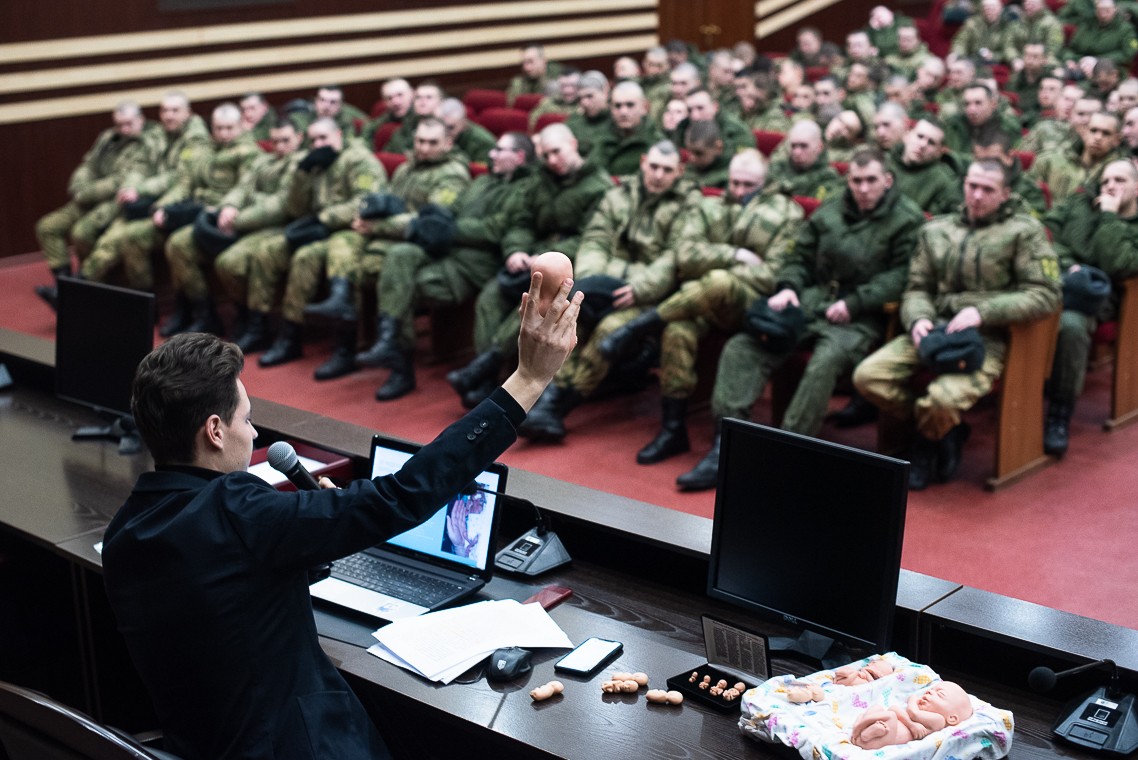 According to the Federal State Statistics Service, the birth rate in Russia in 2018 amounted to more than 1.5 million babies. At the same time, more than 567 thousand abortions were recorded, that is approximately one third of all newborns who did not see this world.
MThA Press Office