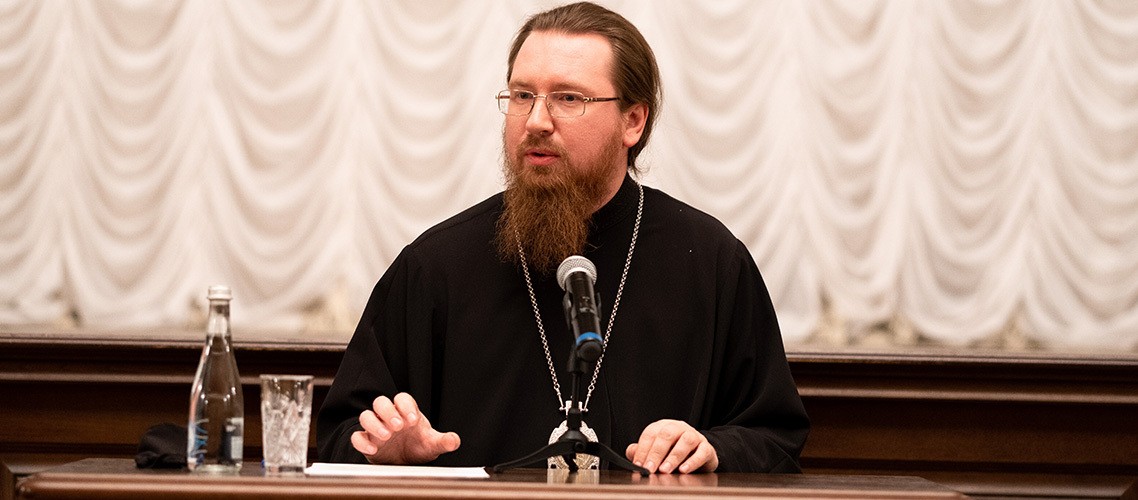 26 September 2020
Rector of the Moscow Theological Academy met with first-year students
On September 25, the bishop of Zvenigorod Theodorite, Rector of the Moscow Theological Academy, met with the newly admitted students.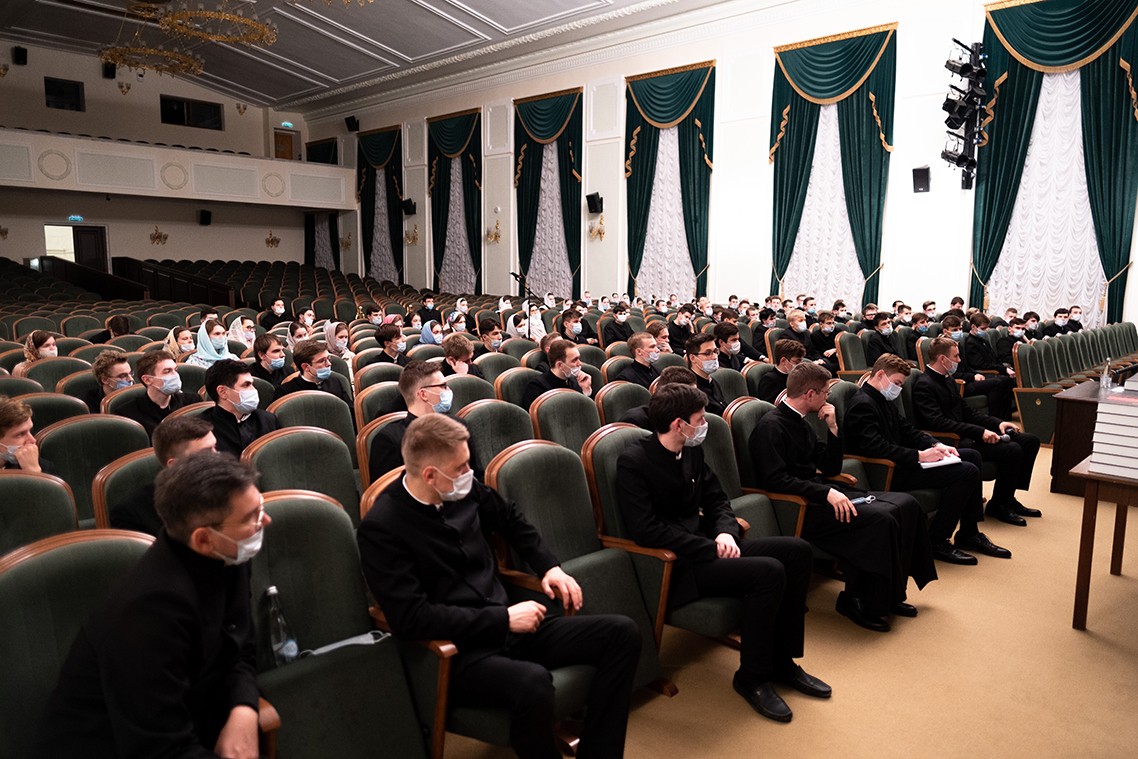 They discussed some moments of an educational process, everyday duties and routines, further prospects as well as the difficulties that new students might have. Bishop Theodorite noted that it is important to respect each other and be amiable and sincere as mainly during student years does a person acquire real friends.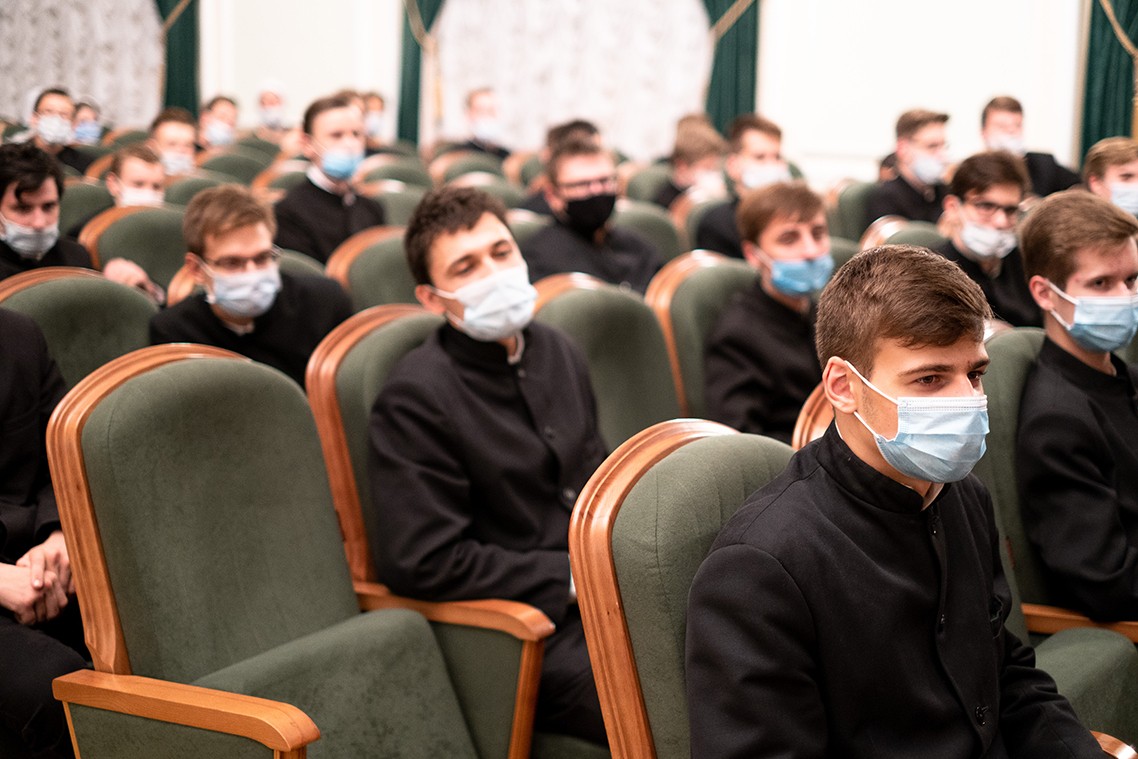 At the end of this warm and friendly meeting, the Bishop of Zvenigorod Theodorite blessed the students and offered a copy of a Brussels Bible as a present.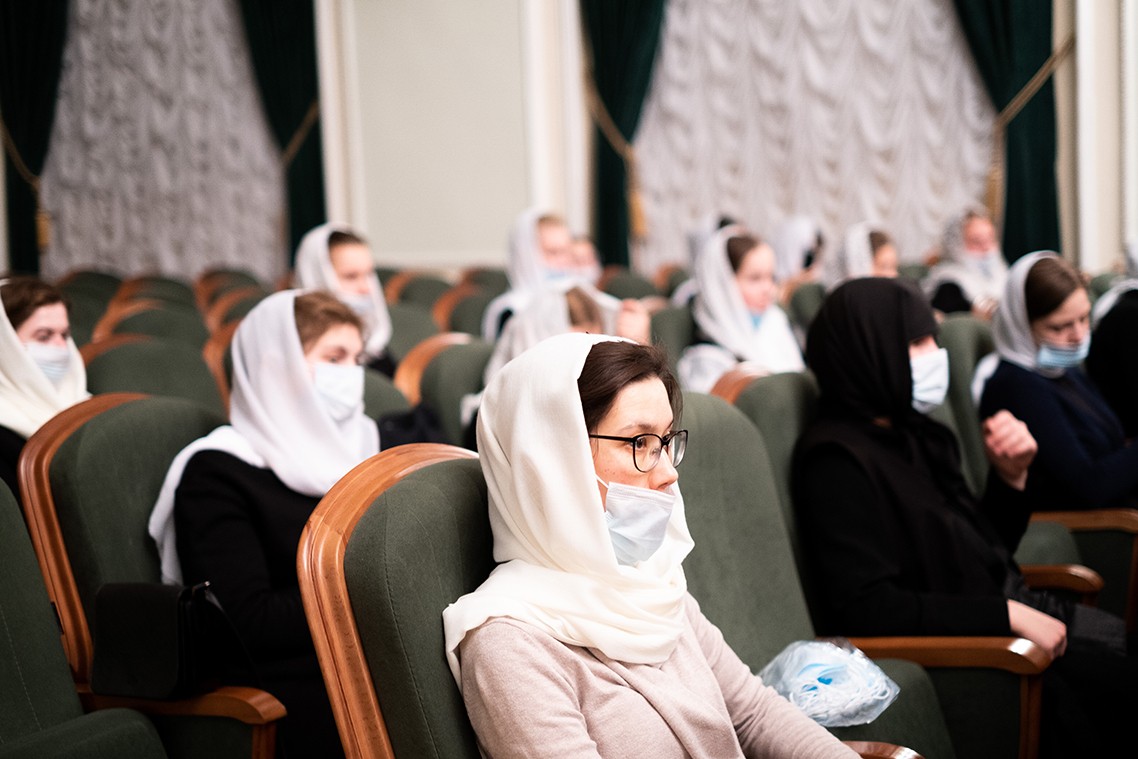 В конце встречи епископ Звенигородский Феодорит благословил студентов на учебу и подарил каждому Брюссельскую Библию.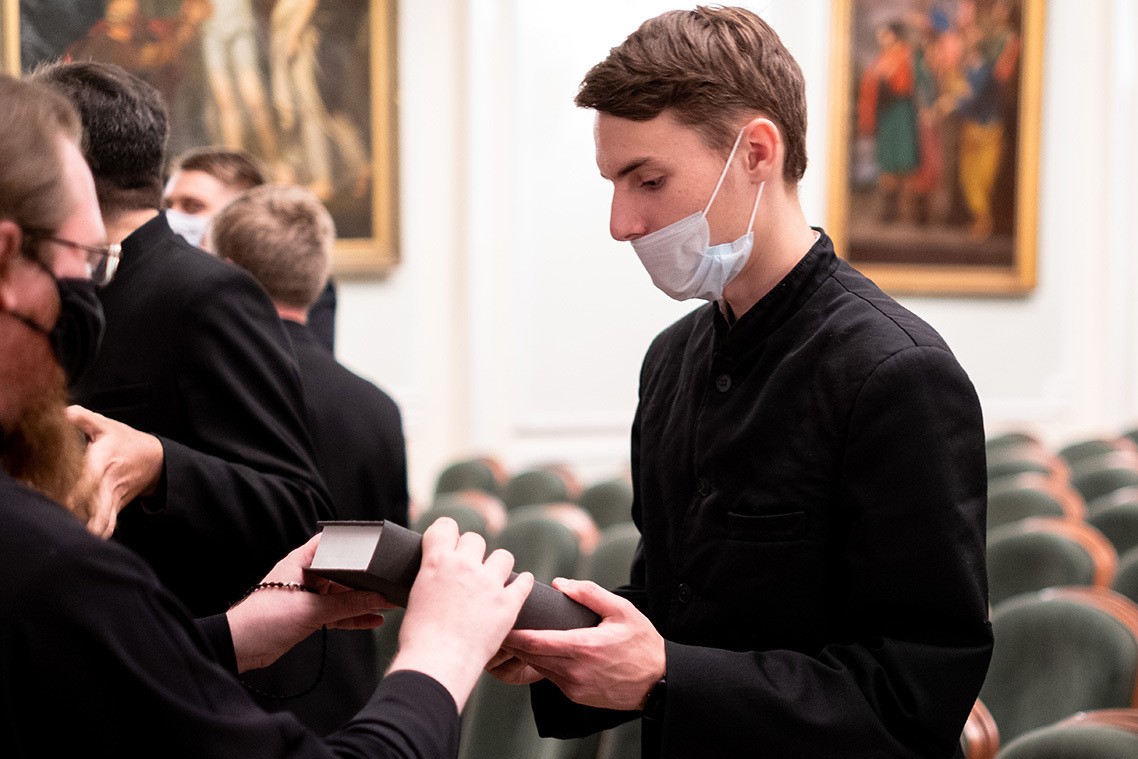 The MThA Press Office