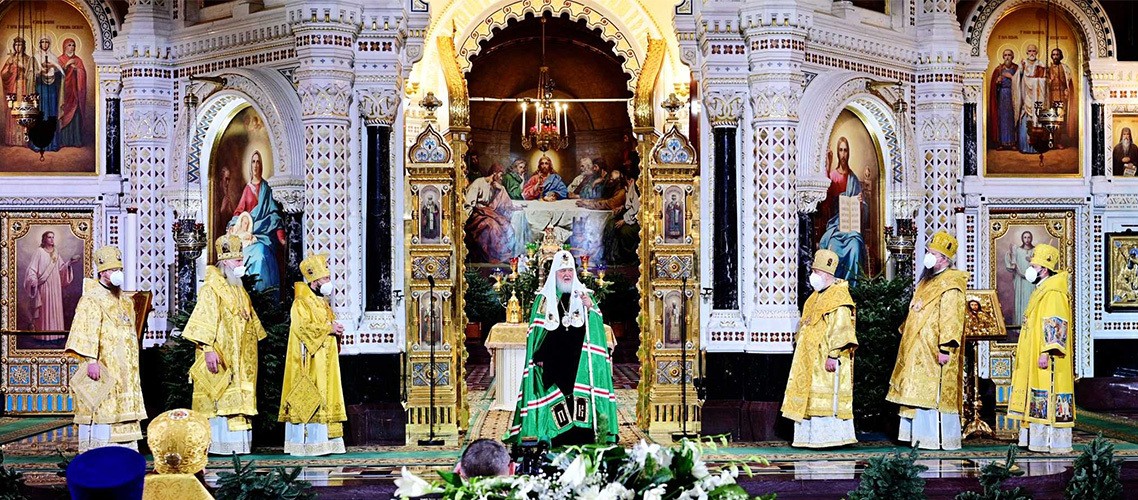 8 January 2022
The MThA Rector co-served His Holiness the Patriarch the Cathedral of Christ the Savior
On January 7, His Holiness Patriarch of Moscow and All Russia Kirill officed the Great Vespers at the Cathedral of Christ the Savior in Moscow.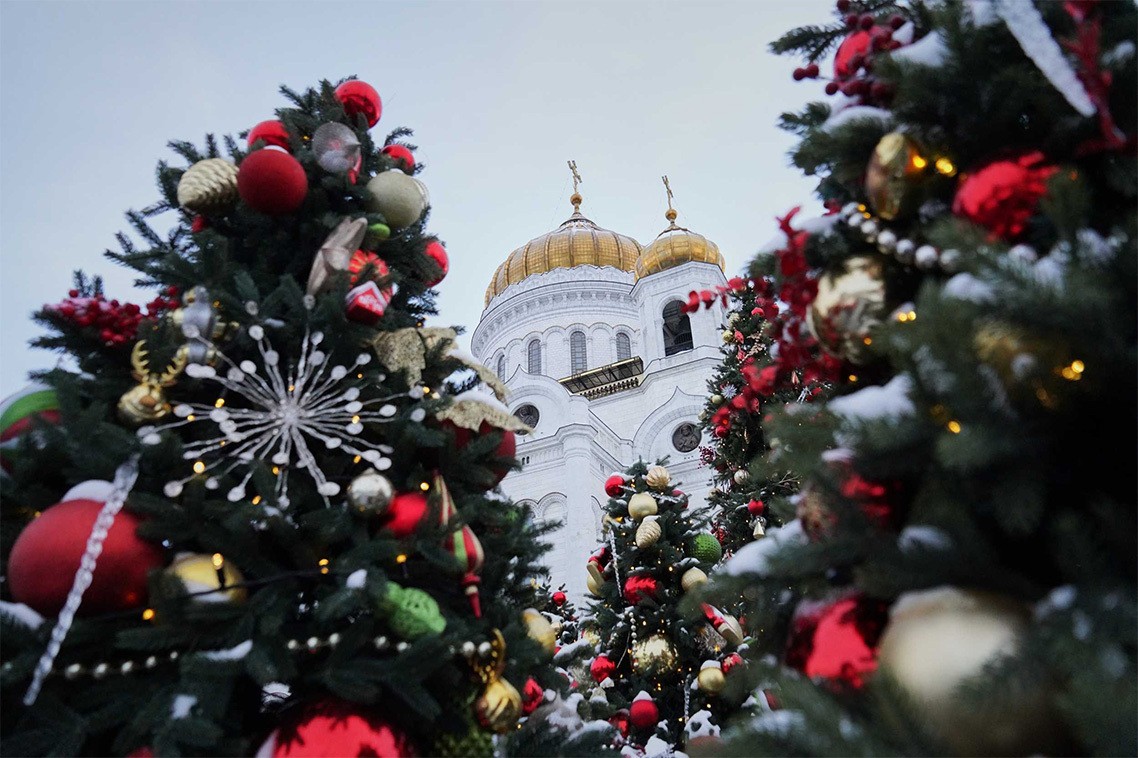 The Bishop of Zvenigorod Theodorite, Rector of the Moscow Theological Academy, co-served His Holiness the Patriarch.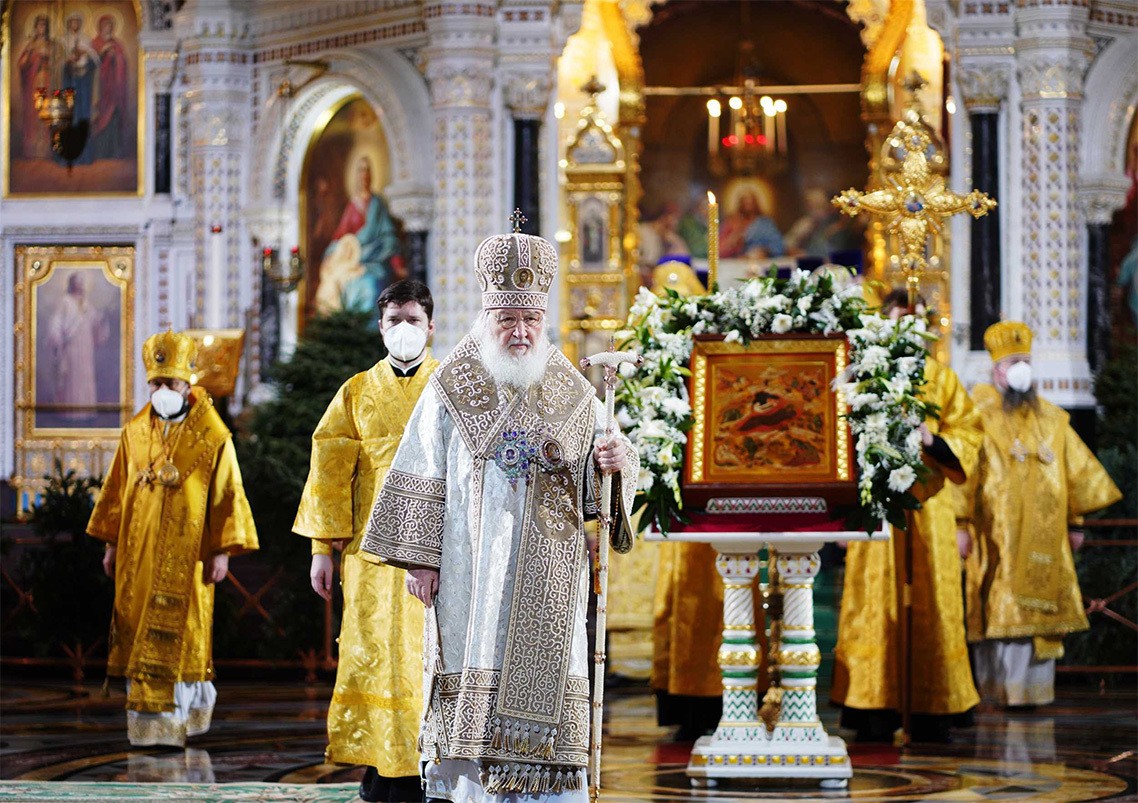 The bishops, vicars and deans of the Moscow diocese, abbots and abbesses of stauropegic monasteries, the Moscow clergy, members of parish councils at metropolitan churches, employees of synodal institutions and numerous believers prayed at the service.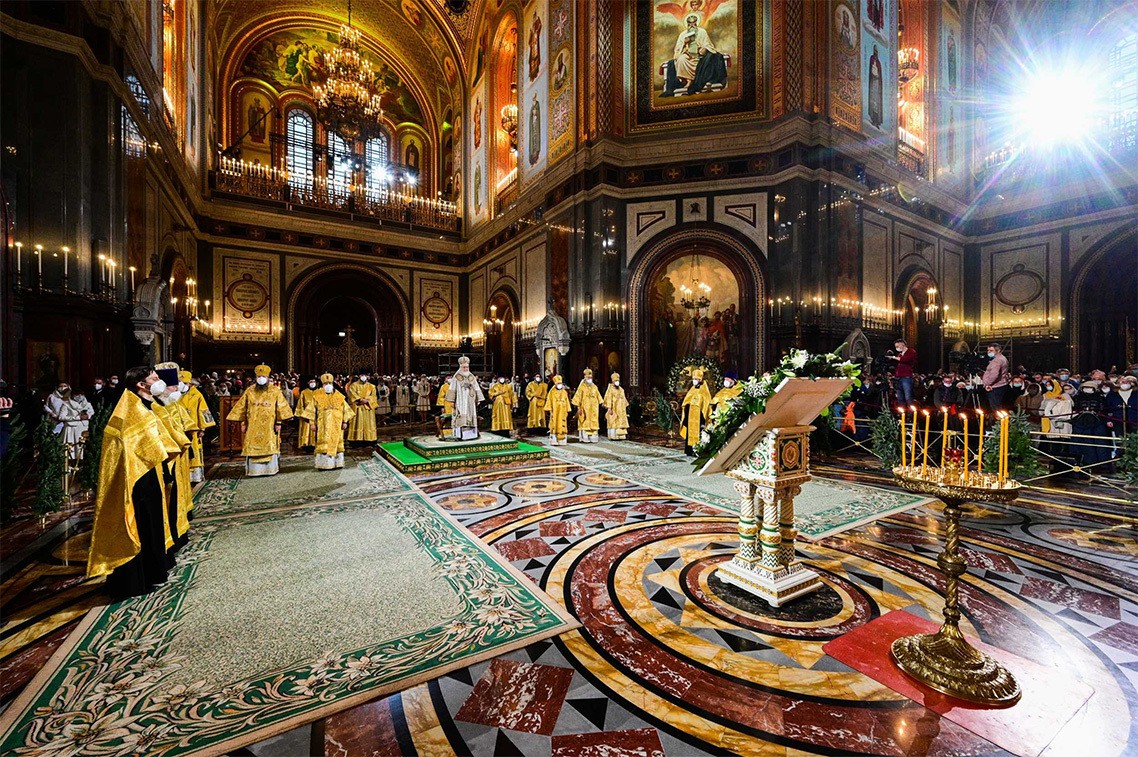 The Gospel read by the Primate of the Russian Orthodox Church is the old altar Elizabethan Gospel, which is used twice a year at Christmas an Easter services.
The MThA Press Office/Press service of the Patriarch of Moscow and All Russia