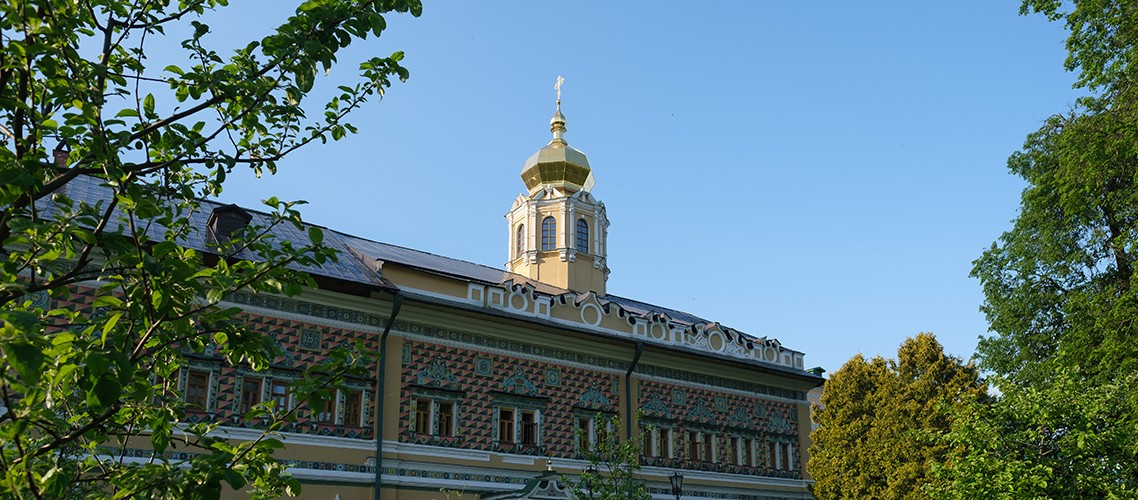 4 September 2020
Clarification on quarantine measures at the Moscow Theological Academy
On September 3, the Academy leadership in agreement with the Study Committee and the leadership of the Trinity-Sergius Lavra introduced a quarantine regime.
This decision was due to the detection of coronavirus infection in the MThA Rector Bishop of Zvenigorod Theodorite. Fortunately, the illness took its mild form and the rector's health is not in danger.
However, in order not to put students and teachers at risk, Bishop Theodorite decided to isolate himself in a hospital outside the Academy.
At the moment, not a single student, an employee or a teacher has been diagnosed with coronavirus. The educational process continues in a distant form.
In the near future, all students and the Academy staff are about to take another medical testing. In case of a favorable result, the quarantine measures will be abandoned.