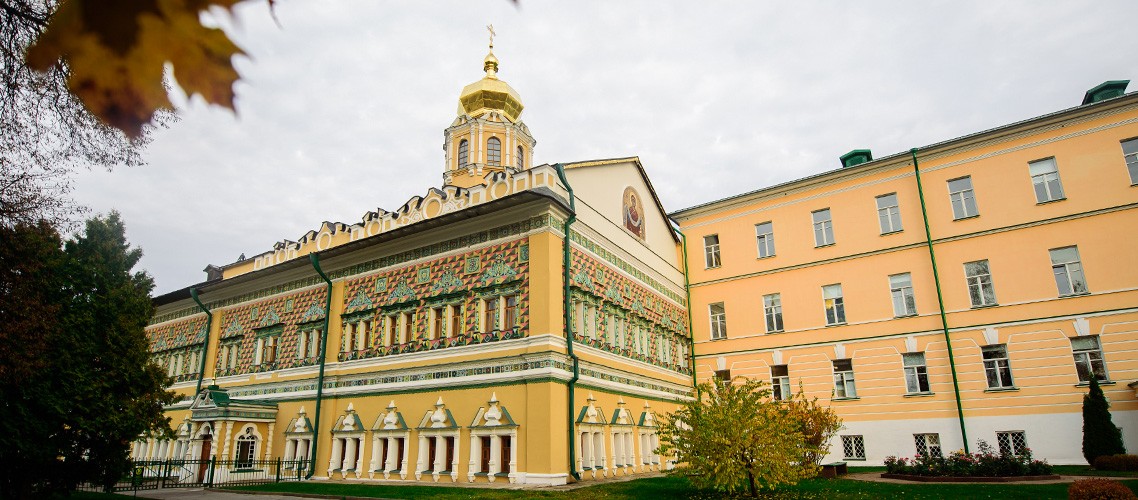 14 December 2019
Hieromonk Tihon (Vorobyov) successfully defended his candidate dissertation
On December 12 th the regular meeting of Dissertation Council #2 took place in the Moscow Theological Academy. The Council includes the Church History department, Church-practical department, Philology (Slavic languages) and the department of History and Theory of Church Art.
Hieromonk Tihon (Vorobyov) submitted his candidate thesis «The akathistos of the Theotokos in Greek and Slavic service by Byzantine ritual in IX–XV centuries.
The official opponents were O.V.Cheveda, Doctor of Philology, Associate Professor of Kazan State university; Associate Professor of Kazan Theological Seminary and A.A.Andreev, PhD of Theology, Associate Professor of Ancient languages department of the Saint-Petersburg Theological Academy.
Hieromonk Tihon successfully gave answers to all opponents' remarks and inquiries. As a result of the debates the Council unanimously agreed to apply to the Patriarch of Moscow and All Russia Kirill for awarding hieromonk Tihon (Vorobyov) PhD degree in Theology.
The MThA Press Office