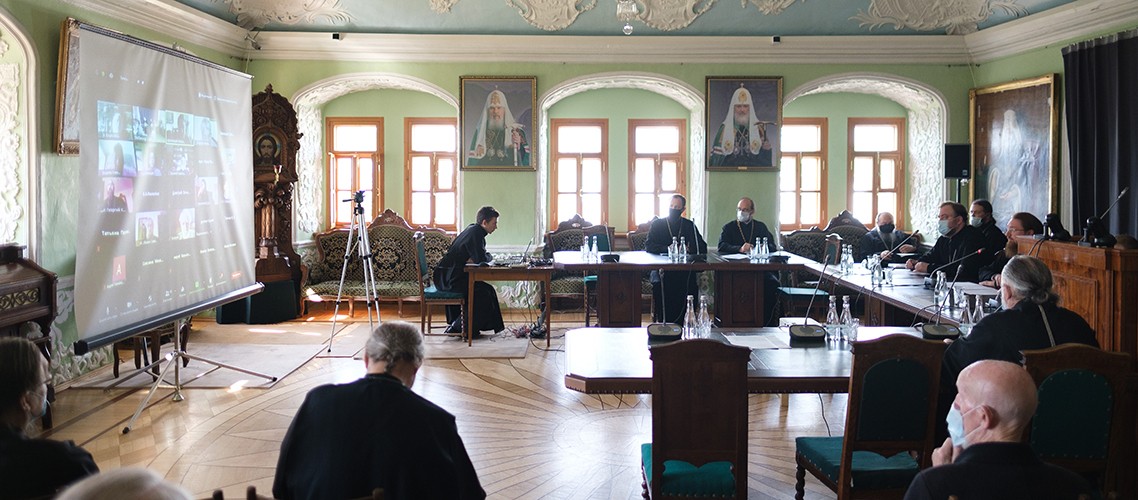 31 August 2020
The faculty corporation hold its first meeting in a new academic year
On August 31, 2020, a general meeting of a faculty corporation and the Academic Council took place in an Elizabethan's hall of the Moscow Theological Academy. The meeting was held both in face-to face format and on a Zoom platform.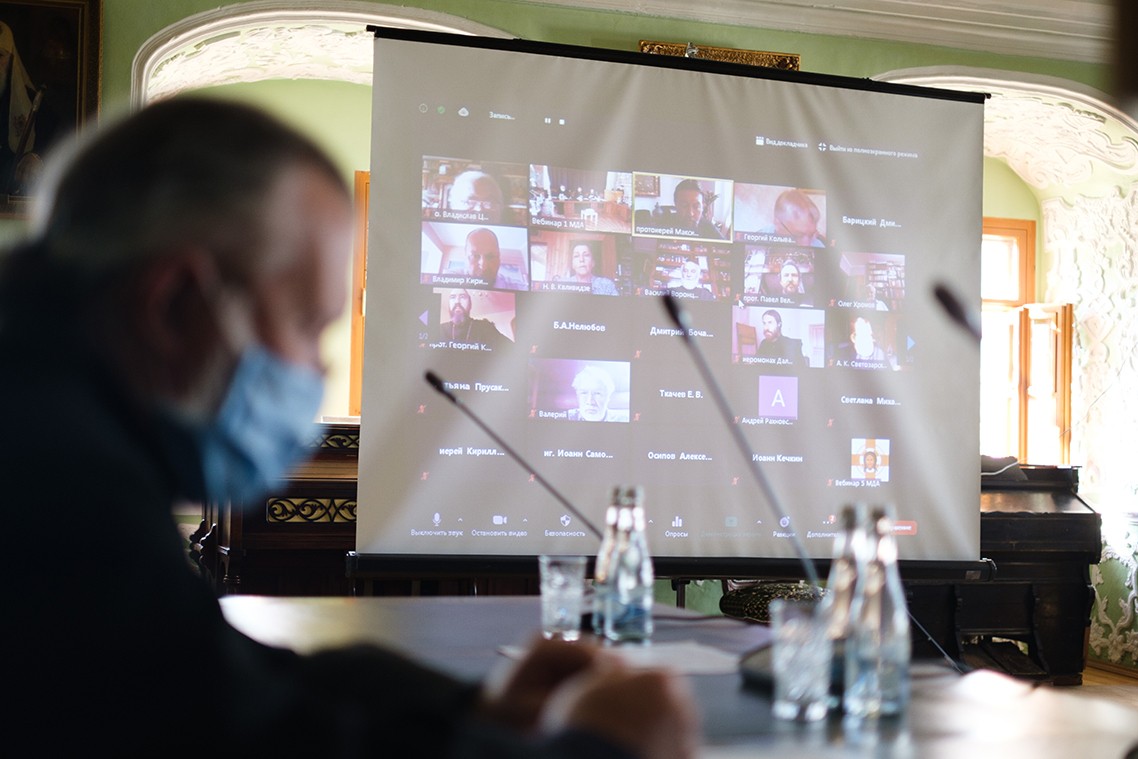 At the beginning of the meeting, Archpriest Maxim Kozlov, Chairman of the Educational Committee of the Russian Orthodox Church, announced the appointment of the Bishop of Zvenigorod Theodorite for a post of the MThA Rector.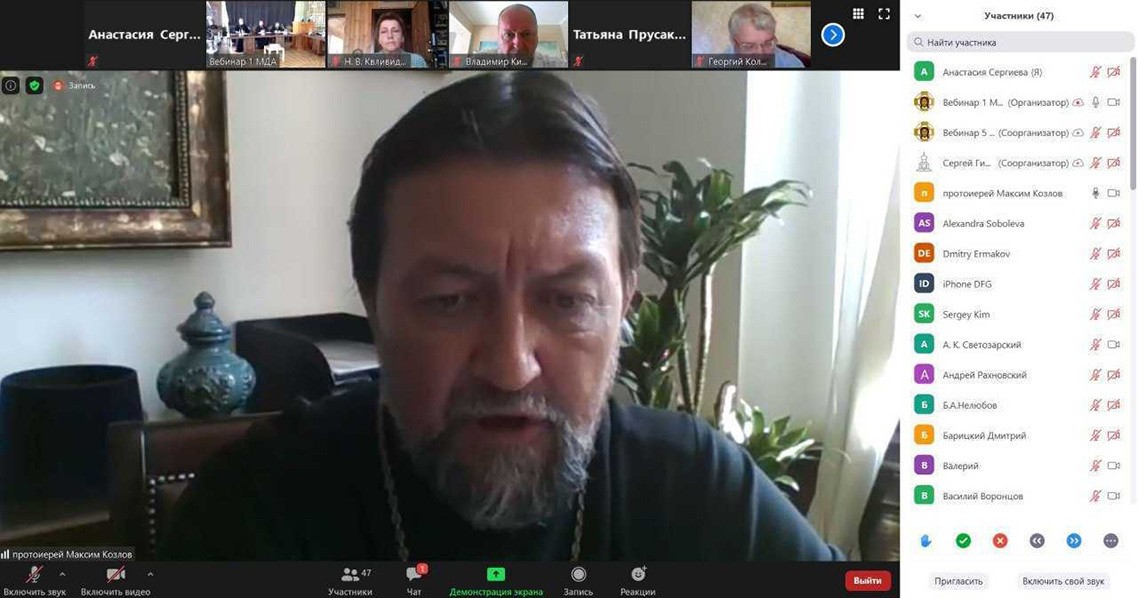 Then the results of entrance exams were reported by Associate Professor Priest Pavel Lizgunov, Acting Vice-Rector for Academic Affairs, Associate Professor Hegumen Adrian (Pashin), Head of the Post-Graduate Department, Hegumen Lazar (Gnativ), Acting Dean of the Chorister's Faculty and Associate Professor Archimandrite Luke (Golovkov), Acting Dean of the Icon Painting Faculty.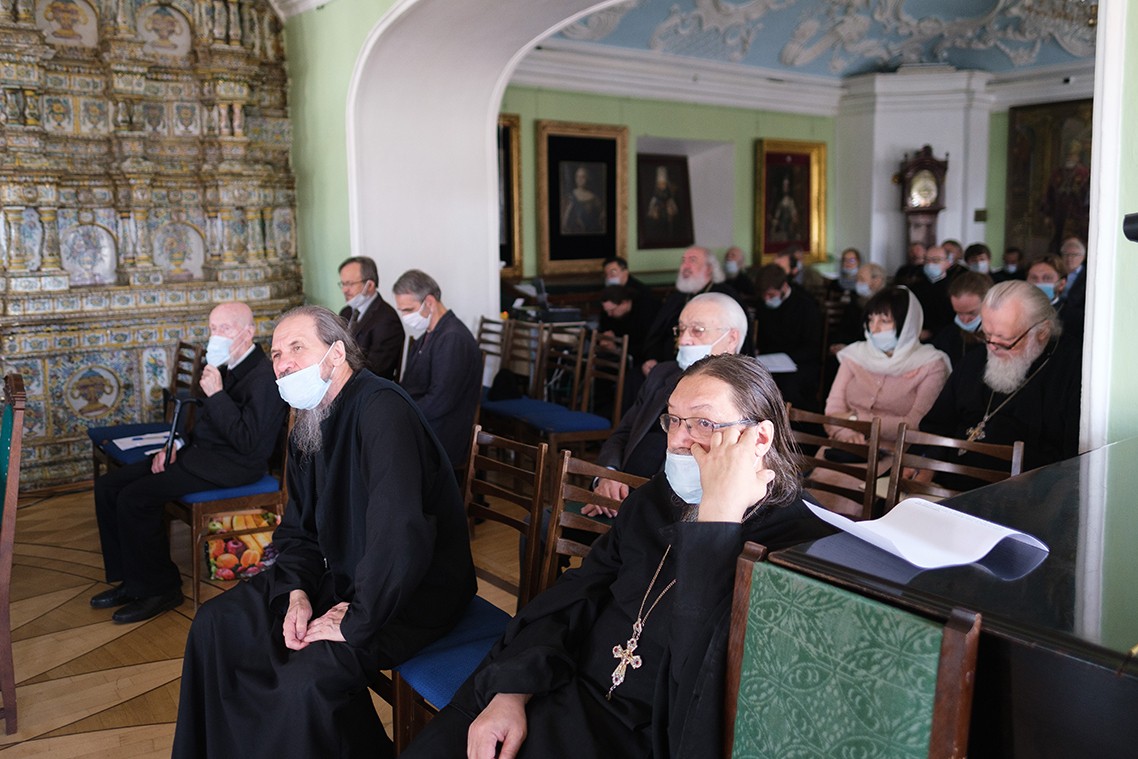 Archpriest Alexander Zadornov, Associate Professor, Acting Vice-Rector for Scientific and Theological Work, Chairman of the Scientific and Methodological Council made a report on the preparation for a scientific and theological conference scheduled at the Moscow Theological Academy for October 2020. He also named a speaker appointed for a Festive Act in honor of the Intercession of the Most Holy Theotokos on October 14.
The Academic Council accepted some working programs for a new academic year form a Scientific and methodological council, an Educational part, Chorister's and icon painting faculties and a Correspondence department.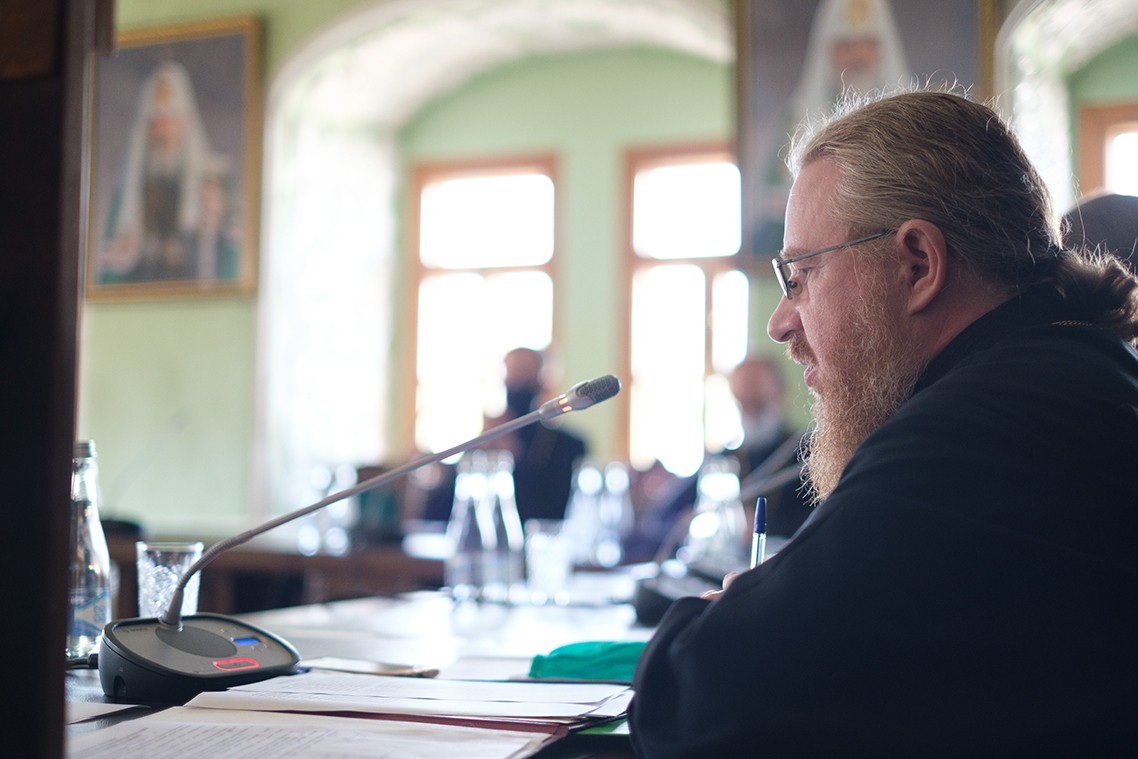 Also, the Council accepted first semester plans from other departments of the Academy and a list of applicants for a position of a Head of department for 2020-2021 academic year.
Были утверждены кандидатуры председателей государственных экзаменационных комиссий на 2020/2021 учебный год.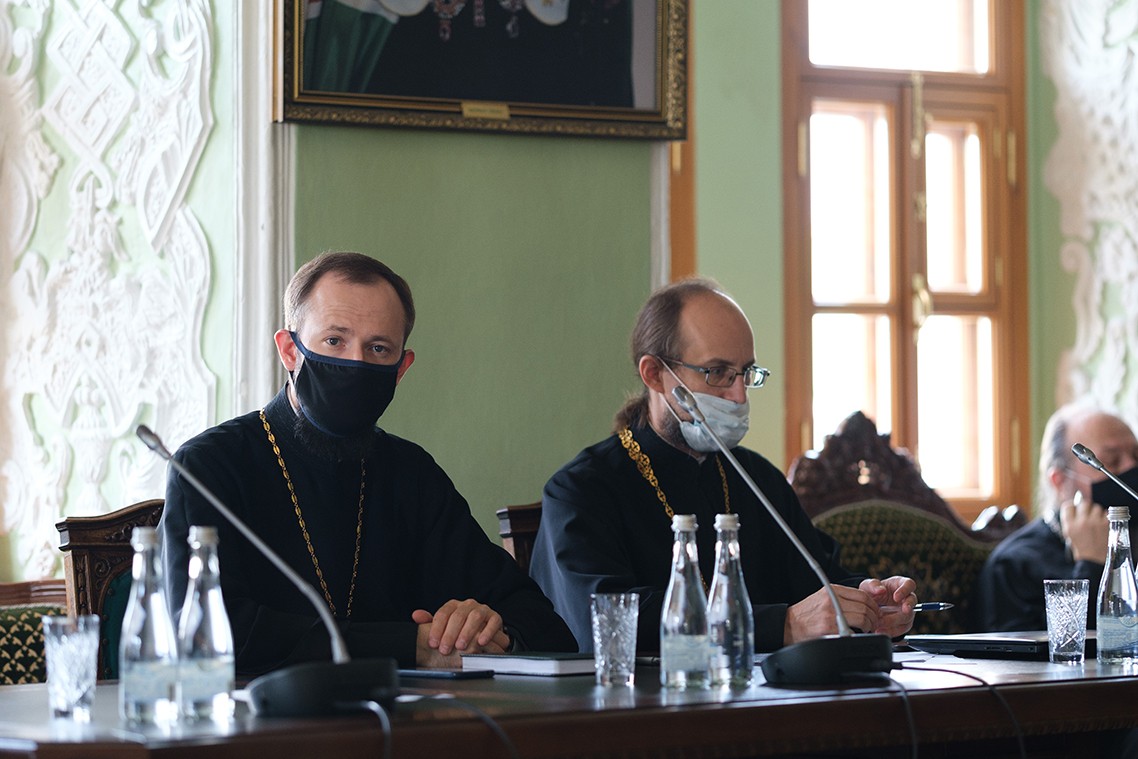 In his welcoming speech, the Bishop of Zvenigorod Theodorite, the MThA Rector, outlined some top-priority plans for further development and made the faculty corporation better known with preventive actions against a new coronavirus infection.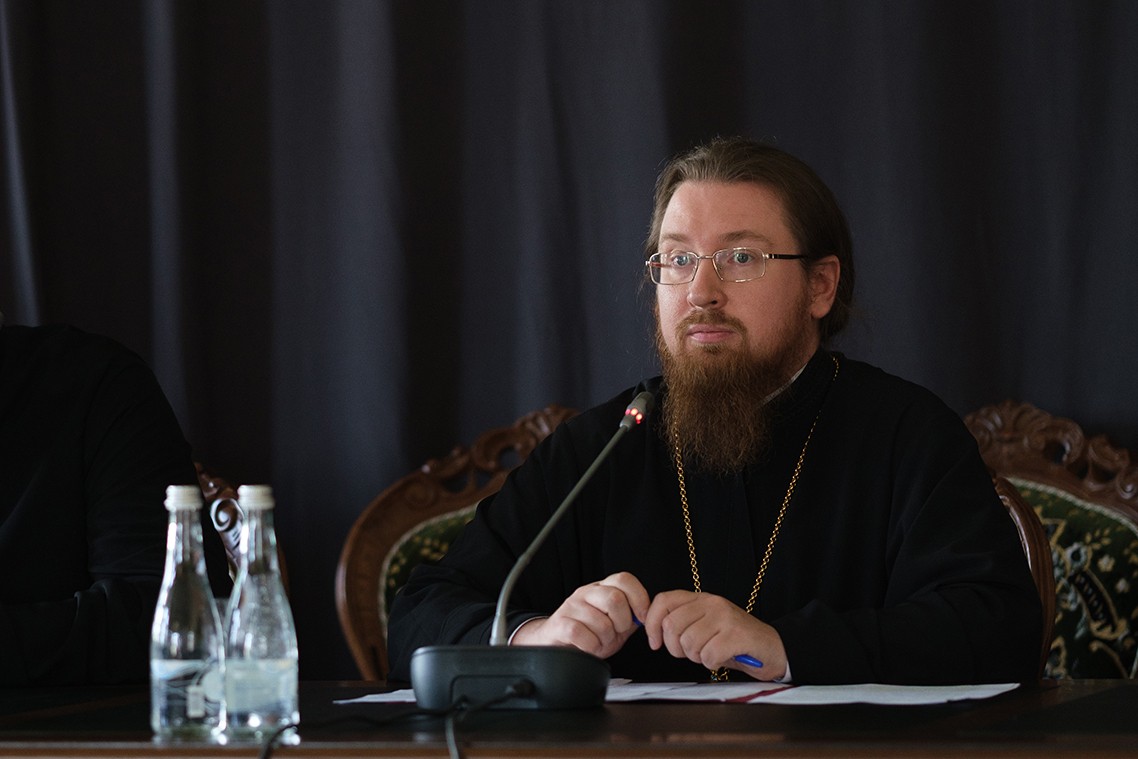 Finally, the Rector congratulated all teachers and staff on starting a new academic year, wished everyone God's blessing and expressed his hope for a quick return to a regular educational process.
The MThA Press Office