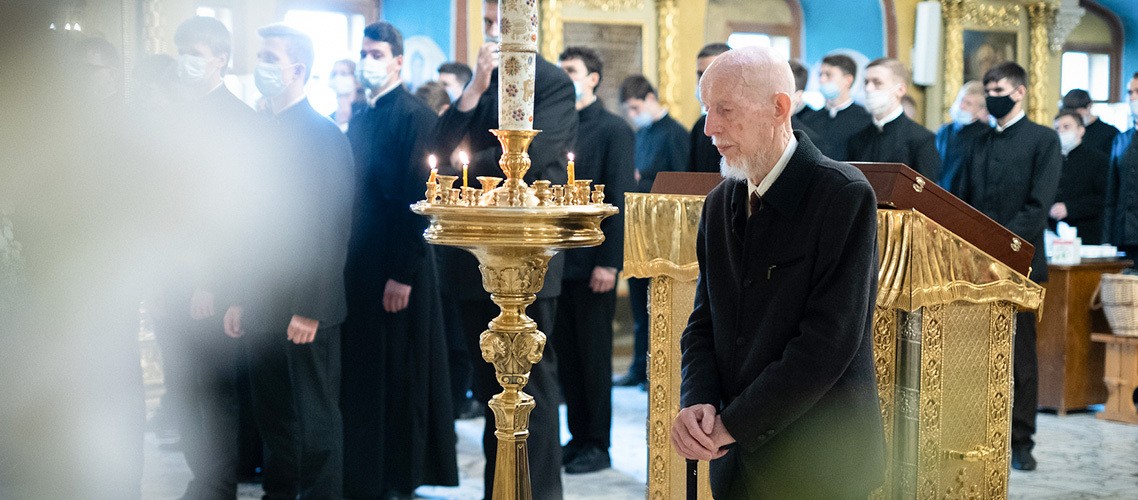 1 September 2020
Greetings to Konstantine Efimovich Skurat, Honored Professor of the Moscow Theologocal Academy
On September 1st Konstantin Efimovich Skurat, Honored Professor of the Moscow Theological Academy, Doctor of Theology and Church History turns 91.
Dear Konstantin Efimovich, you have been teaching Theology at the Moscow Theological Academy for over 60 years. More than one generation of Christ's church clergy has attended your lessons and seminars.
Your bright example, burning enthusiasm and strong faith inspired your followers to work hard in order to grasp the Truth and serve the Holy Church.
Today we all - Rector, professors, teachers, staff and students - want to express our deep gratitude for the service that you have been carrying within the walls of the Moscow Theological Academy for many years.
Let the Lord bless your days with health and strength, patience and the burning will to serve Him and His Holy Church!