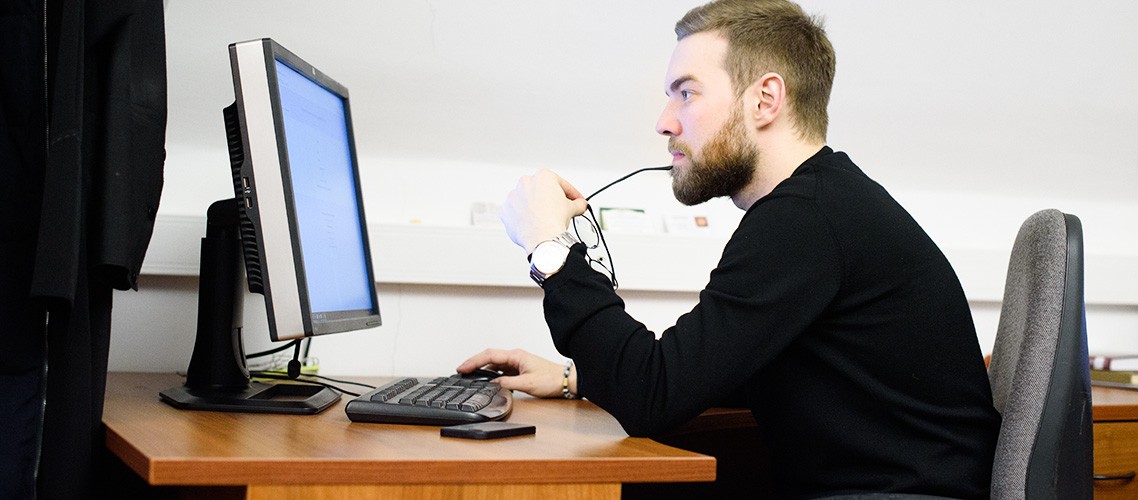 25 March 2020
First distance learning classes were held at the MThA.
Due to the quarantine period, which started on March 18th, the Moscow Theological Academy temporarily switched to distance learning following the instructions of the Educational Committee of the Russian Orthodox Church.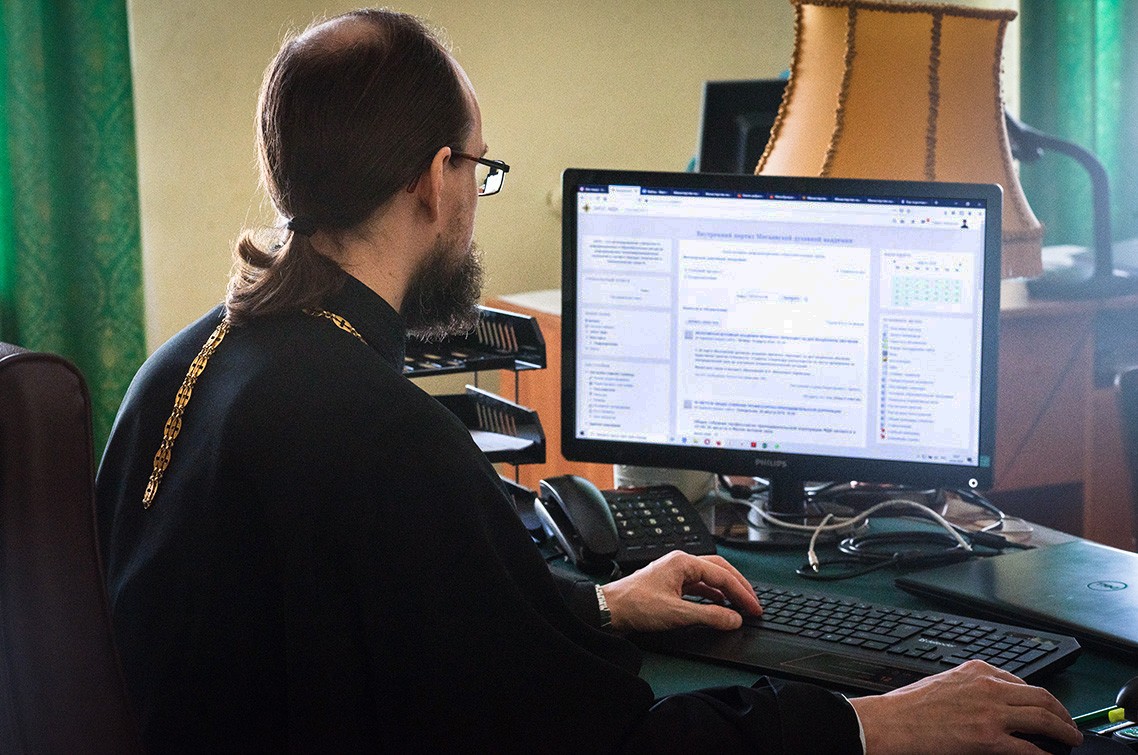 Teachers and lecturers are actively involved in working with students remotely.
Distance learning is organized in the Electronic Information and Educational Environment (EIOS) of the Academy. It is created on the Moodle platform and supports all the necessary functions for distance learning.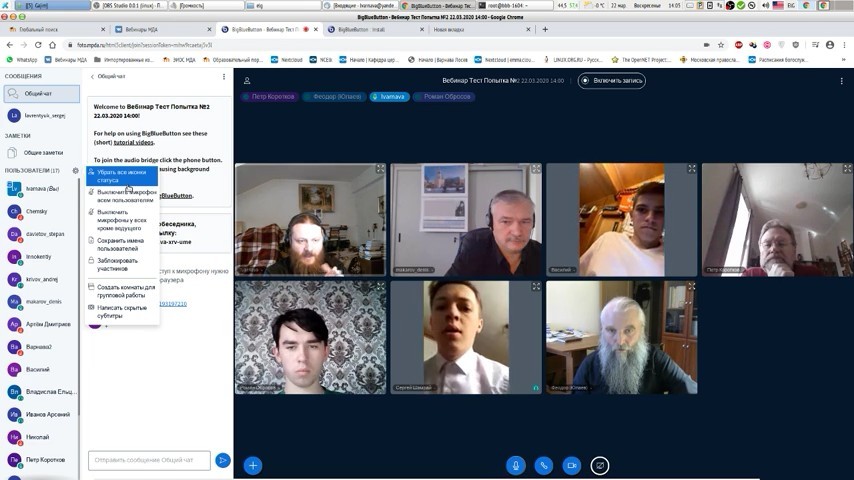 Using EIOS, teachers are able to upload necessary materials for self-preparation and then check students' answers. There is also a platform for conducting webinars which enables to give online classes for a group of students.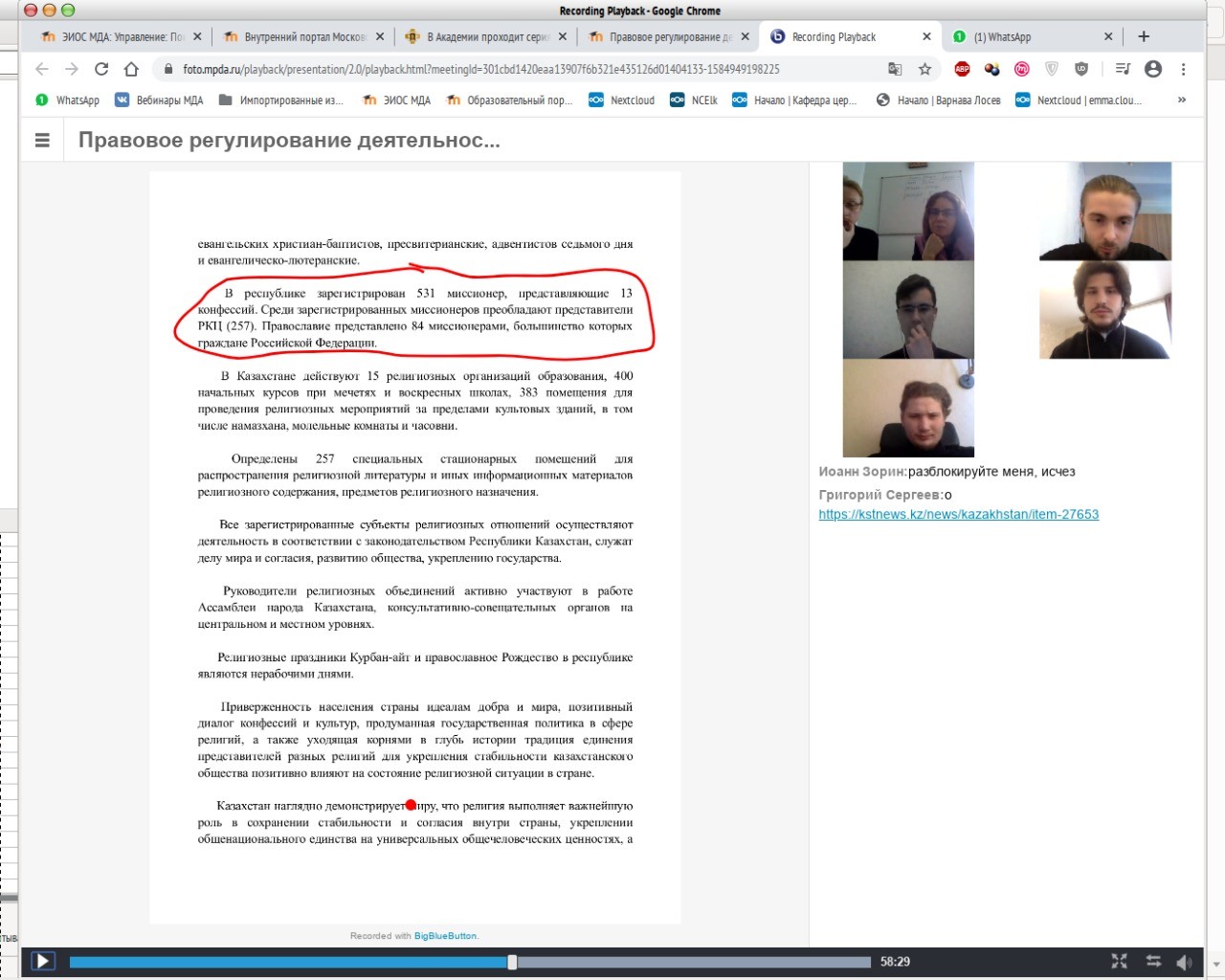 N.S. Semenova, Associate Professor of the Department of Church Practical Disciplines:
We held a seminar on "Actual problems of the legal status of the Russian Orthodox Church on its canonical territory" using the MThA Electronic Information and Educational Environment.

Most of our students connected to the webinar. During the seminar, all participants could share their presentations. Also the academic educational environment allows to upload and edit materials online.

We were able to discuss all targeted topics. Some students prepared reports on the legal status of the Church in Kazakhstan, and we actually analyzed this issue.

We also could watch other students presentations and discussed them. Those, who could not join for obvious reasons, will be able to view the recorded version of the seminar and will prepare their reports for the next time.

All needed materials for self-preparation were uploaded in the "assignment" folder on the website home.mpda.ru as well as a video of the last seminar and some relevant legal documents.

Personally, I feel that everything went well and student will be able to watch and re-watch 105 minutes of the recorded seminar any time they like».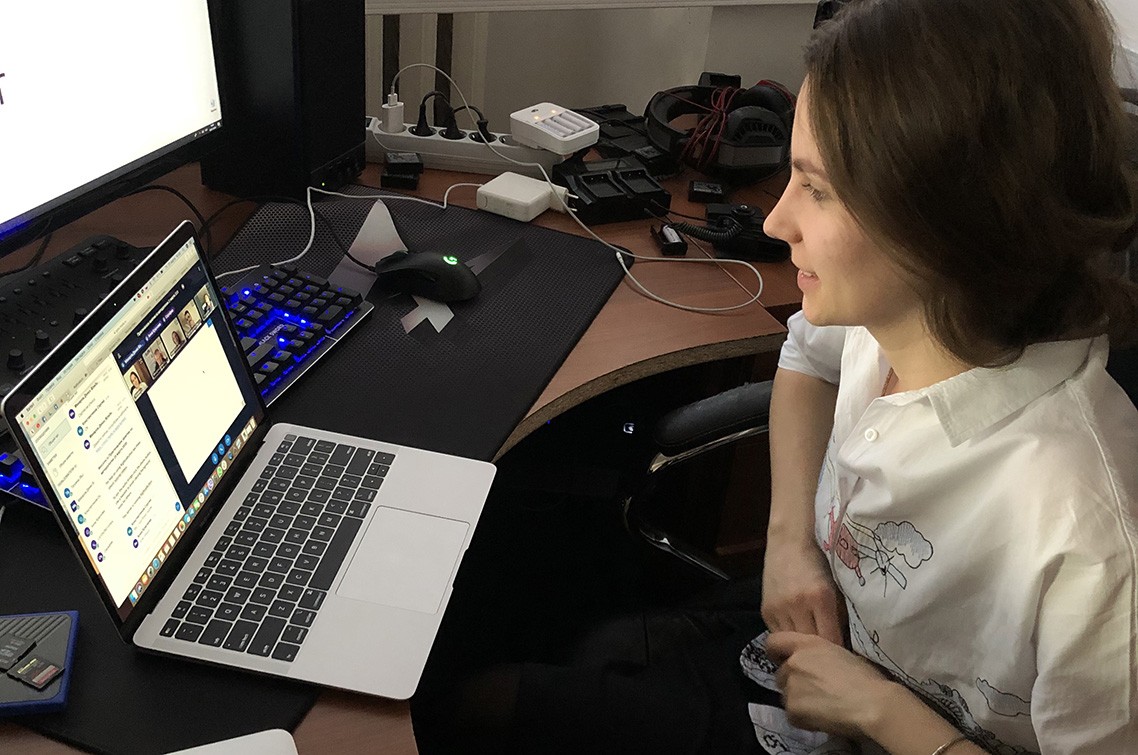 Tatyana Denisyuk, a second-year postgraduate student:
Postgraduates do not have as many classes as the others, but we have already tested the system.

Our teacher Denis Vladimirovich Makarov explained to the principle of the academic educational environment and showed how to use it.

I am glad that my classmates reacted responsibly. They connected and checked everything.

Our first lesson will take place on Wednesday, according to the schedule».
The MThA Press Office