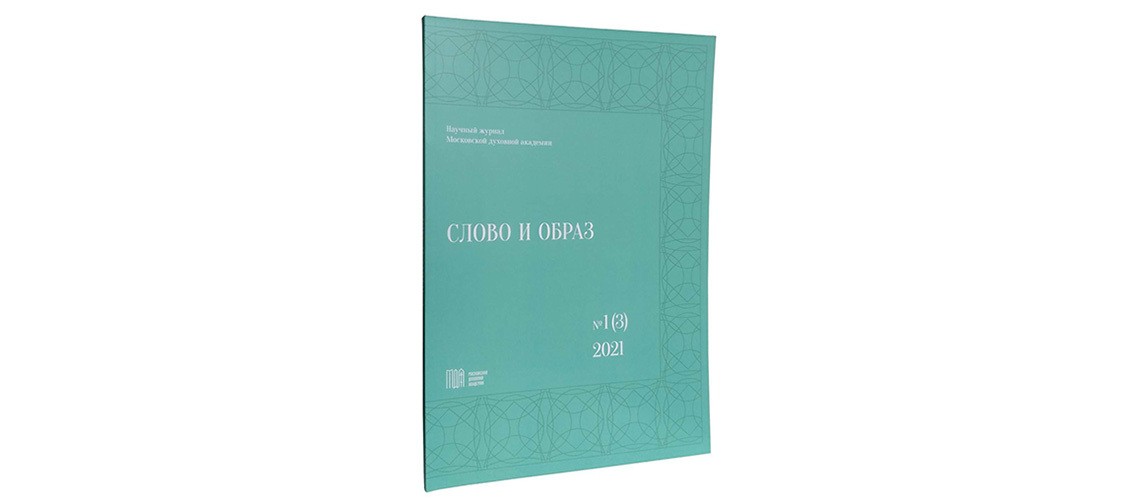 24 September 2021
New issue of the «Word and Image» journal
The publishing house of the Moscow Theological Academy has released a new issue of the scientific journal «Word and Image. Issues of studying the Christian literary heritage" №1 (3) 2021.
Word and image. Questions of Studying the Christian Literary Heritage is a scientific journal of the Philology Department at the Moscow Theological Academy. The journal contains texts of the Christian tradition (primarily Slavic-Russian) and their studies, archival materials and research on the Christian literary heritage in general.
CONTENTS
List of abbreviations
Books in the Ancient Rus
priest Cyril Prikhot'ko
St. Stephen of Mahrisch's agiography. Comments on a brief version of the text
Nikolay Y. Ilyushin
Spelling features of «A tale of the God Mother's icon of Kolochsk» in Herman Tulupov's Antologion
Maxim A. Rogozin
The history of studying the Life of St. Irinarkh the Rostov Recluse in the XIX — early XX century
Daria S. Romanovskaya
The Experience of Religious and Philosophical Interpretation of Explanatory Palaea
Spiritual Literary Tradition in New and Modern Times
Priest Andrei Myakushkin
Christian archetype in the works of N. S. Leskov
Anzhelika G. Gorbatenko
Traditions of the Russian Orthodox children literary culture and artistic Russian works in the XX — XXI centuries
Elizaveta S. Zyryanova
Traditions and variations of the image of St. Sergius of Radonezh in modern children's hagiographic literature
Sergei V. Krasnikov
The Orthodox Church in M.M. Prishvin's diary (1905–1954)
Konstantin N. Malakaev
Lexical discrepancies in Slavic and Russian translations of the Alphabetical Matthew Vlastar's Syntagma
Denis P. Muravlev
«Every man is his own king and a camel»: Derzhavin's tradition in a poem «December 24, 1971» by I.A. Brodsky
Vasily A. Smirnov
The motive «My strength in weakness is accomplished» in the epistolary N.V. Gogol's heritage in the 1840s.
Methodology of Linguistics and Literary Criticism
Priest Nikolai Kalinichenko
Semiotics of the text and a role of a reader in "Six walks in literary forests" by Umberto Eco
Kauts Ruth
Christianity in Bakhtin's work (Ch. 1) / translated from English by M.V. Gorbacheva and E.I. Terekhova