11 March 2020
The ordinary meeting of a Scientific and Methodological Council took place at the Moscow Theological Academy
On March 11, the next meeting of the Scientific and Methodological Council of the Moscow Theological Academy was held. The meeting was attended by vice-rectors and representatives of the departments, members of the Training and Methodological Department, the dean's office and the MThA press office.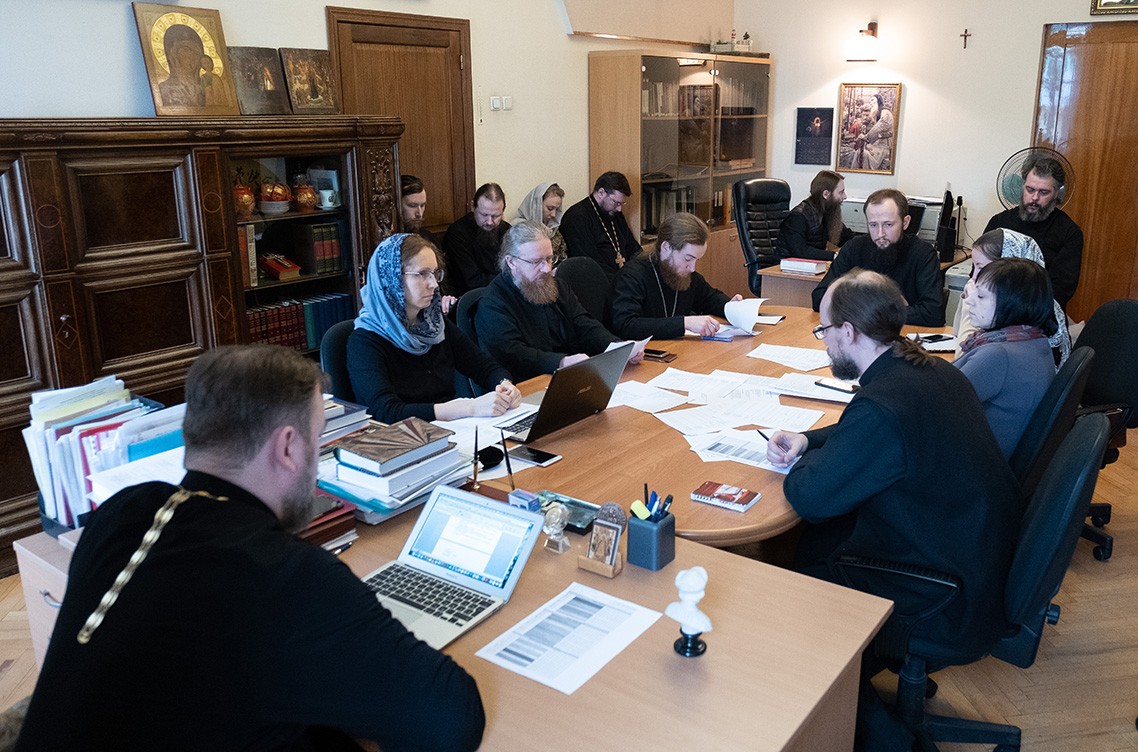 Priest Pavel Lizgunov, Acting Vice-Rector for studies, announced the order to academic departments to prepare proposals for synchronizing some undergraduate programs such as dogmatic theology, patristics and church history.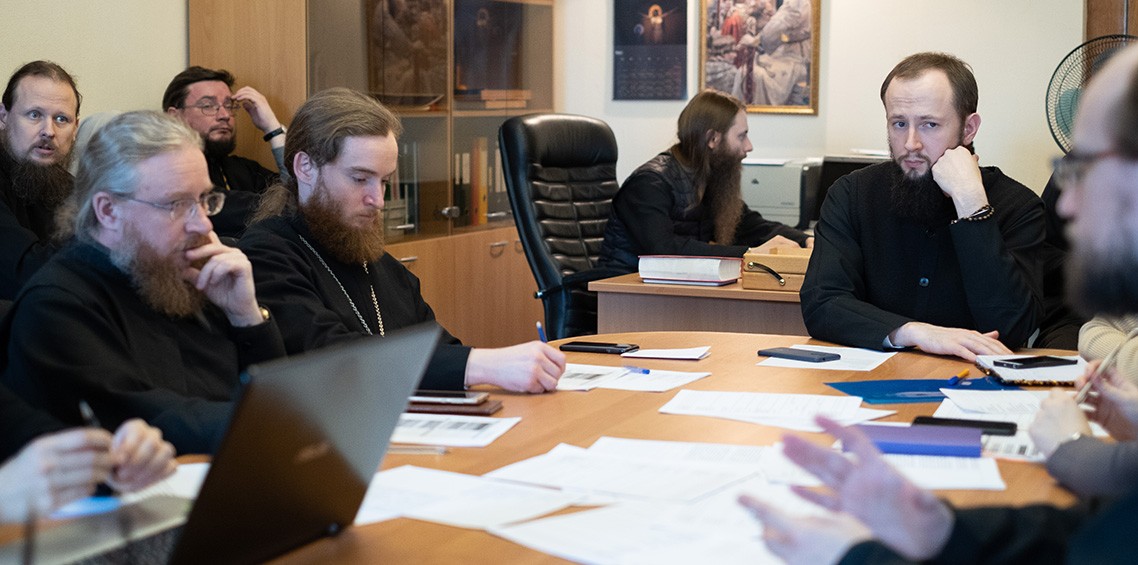 Meeting participants discussed the duties of the methodologists and scientific staff of the departments as well as the form of the information about teaching staff provided for an academic website.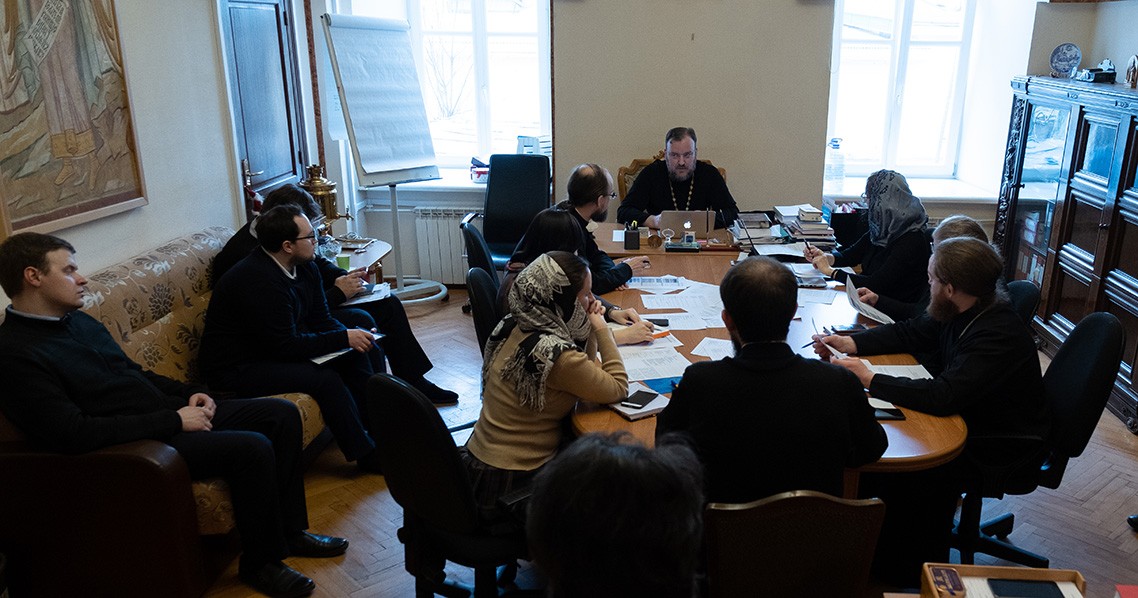 Finally, archpriest Alexander Zadornov, Chairman of the Scientific and Methodological Council and Vice-rector for scientific and theological work, announced the schedule of a scientific student conference in the spring.
The MThA Press Office