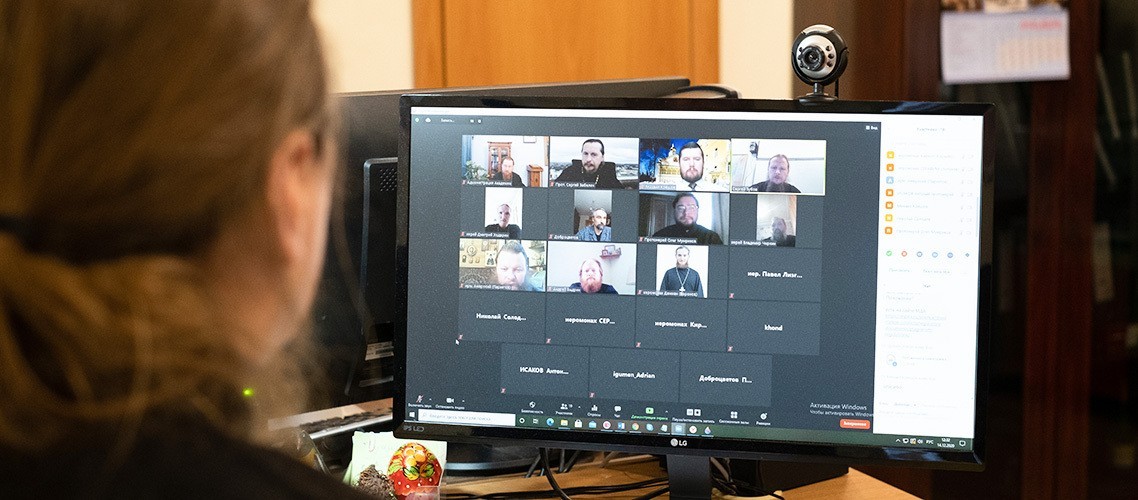 15 December 2020
The defense of graduation qualification works took place at the Correspondence Education Department
On December 14 and 15, Bachelor and Master's students of the Correspondence Education Department presented their qualification works. The session was attended by the Bishop of Zvenigorod Theodorite, Rector of the Moscow Theological Academy.
Defense took place in three councils. The first one united departments of Church History and Philology, the second one presented departments of Church-Practical Disciplines and History and Theory of Church Art and the third one are Theology and Biblical Studies departments.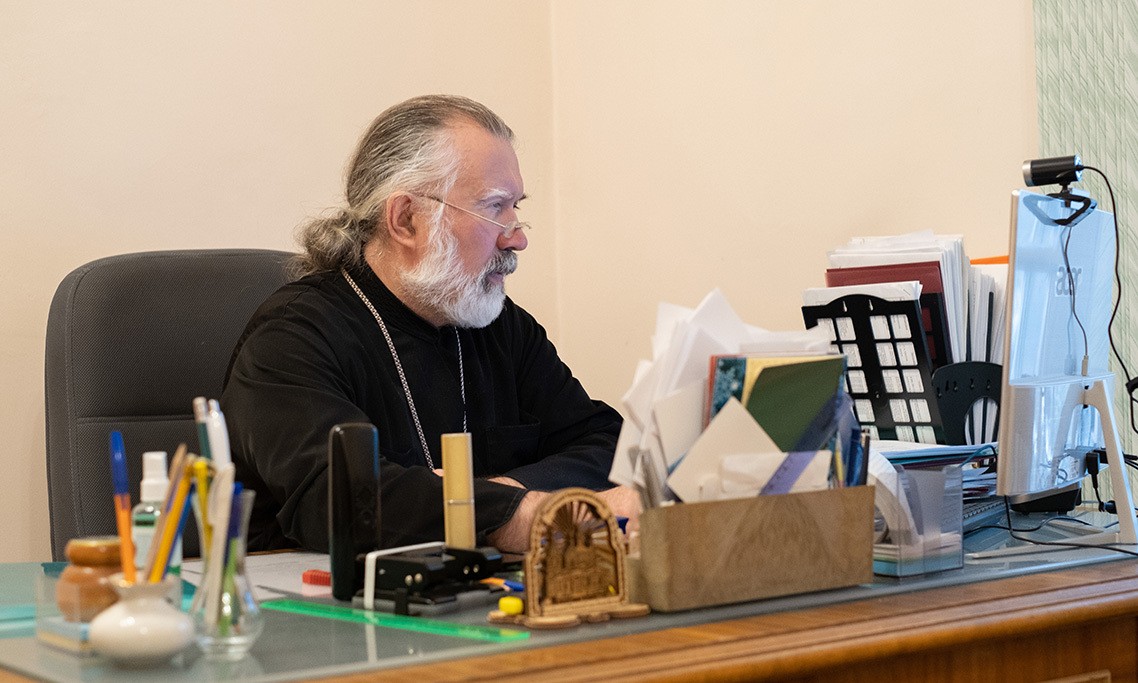 On December 14, 29 graduates successfully defended their Master's thesis.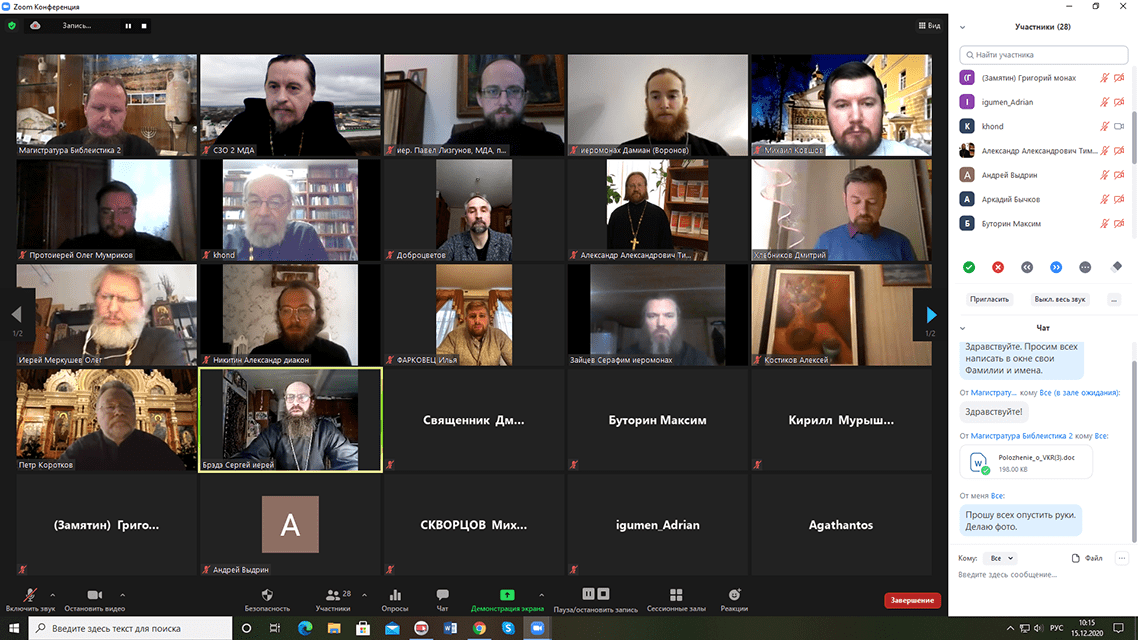 On December 15, undergraduate students presented their final papers and 31 graduates successfully defended their qualification works.
The MThA Press Office