18 February 2022
Pre-defense of the Ph.D. thesis
On February 11, the Bishop of Zvenigorod Theodorite, Rector of the Moscow Theological Academy, chaired a meeting of the Theology Department.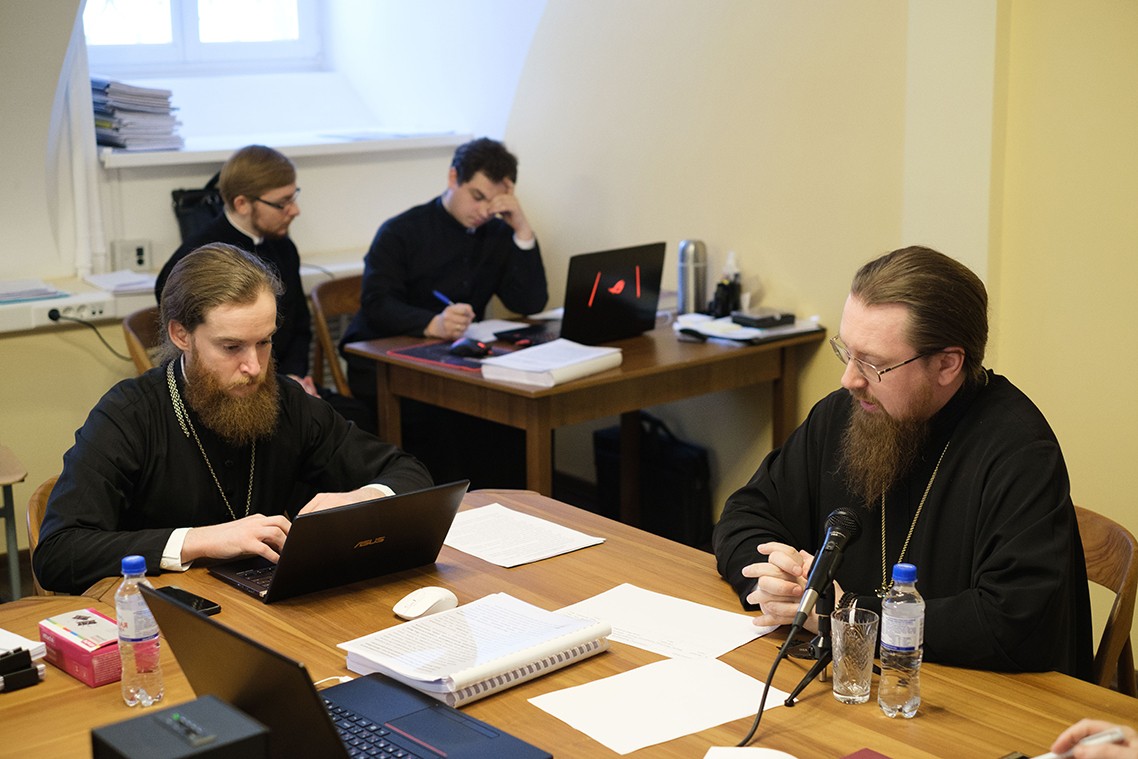 Priest Daniil Goryachev's pre-defended his Ph.D. thesis "Antinomia as a Philosophical and Theological Method of Priest Pavel Florensky".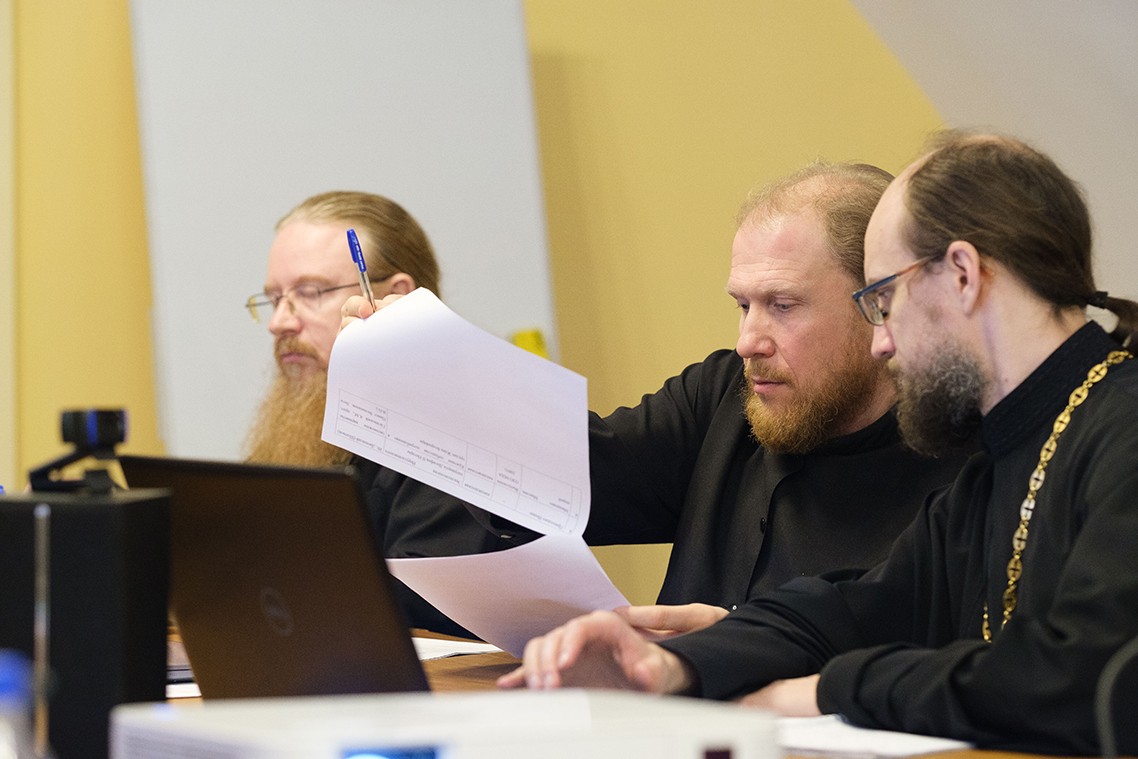 His scientific adviser is Pavel K. Dobrotsvetov and a reviewer V.P. Lega. After the discussion, Priest Daniil Goryachev's work was accepted for the final defense.
The MThA Press Office