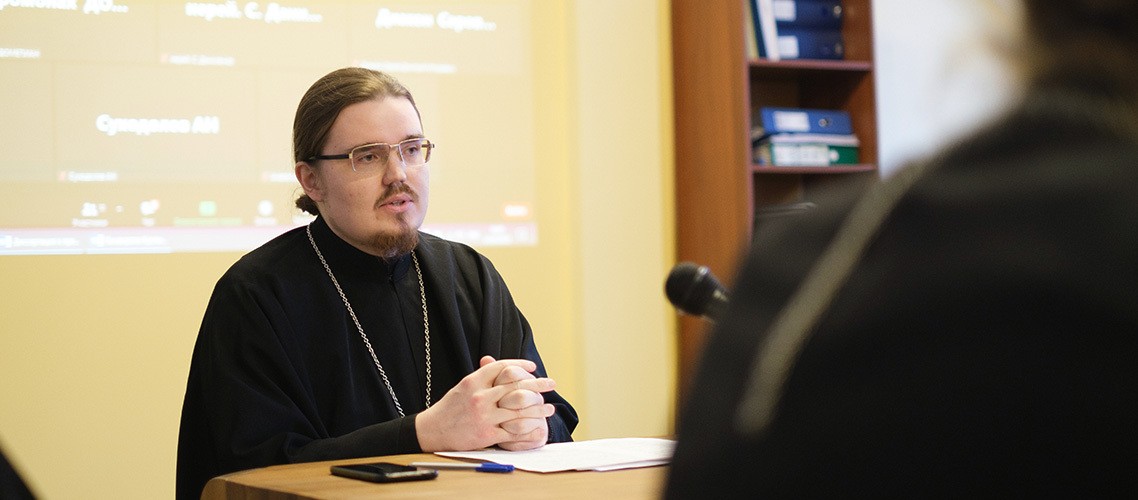 27 March 2022
Pre-defense of Ph.D. theses at the Theology Department of the Moscow Theological Academy
On March 24, the Bishop of Zvenigorod Theodorite, Rector of the Moscow Theological Academy and Head of the Theology Department, chaired a regular meeting dedicated to pre-defense of PhD thesis.
The following candidates successfully defended their thesis:
1) Hieromonk Platon (Kudlasevich) "The development of the Catholic doctrine of the Mother of God veneration in 1854-1965 in the light of Russian theological thought criticism." Scientific adviser: Priest Anthony Borisov. Reviewer: Archpriest Igor Vyzhanov.
2) Priest Andrey Kurlykin "Orthodox Mission in China in the XVIII - early XX centuries". Scientific adviser: Archpriest Alexander Zadornov. Reviewer: Abbot Meletius (Sokolov).
The MThA Press Office