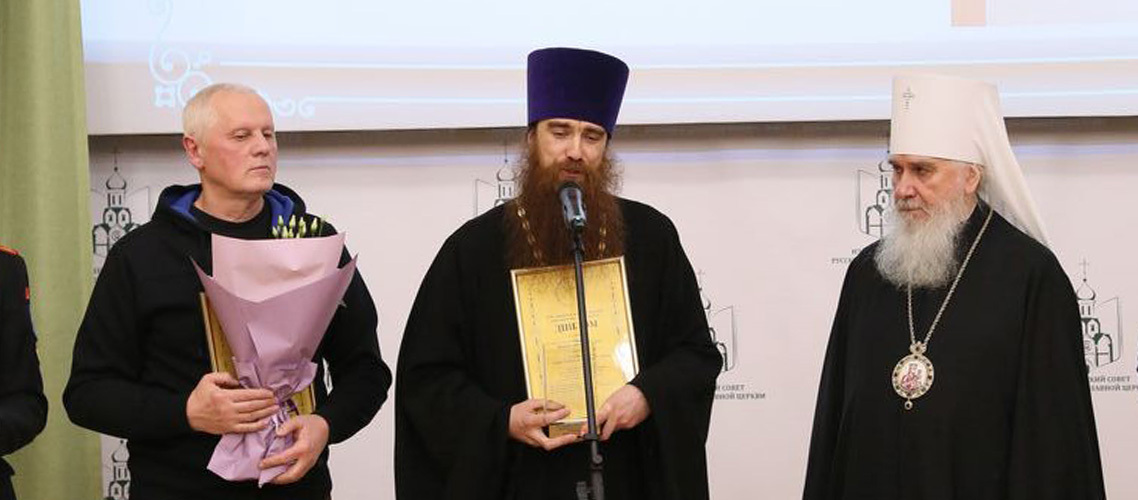 10 November 2022
The book by Priest Sergey Churakov won the first place in the competition «Enlightenment through the book»
On November 8, 2022, the Russian Orthodox Church Publishing Council held an awarding ceremony for the participants of the XVII book competition «Enlightenment through the book».
The first place in the nomination «The first author's book» got «The image was your student. The life of St. Sergius of Radonezh in the monuments of XV-XVII icon painting» by Priest Sergiy Churakov, Assistant Dean of the MThA Faculty of Iconography and Church Art.
The competition is held with the blessing of His Holiness Patriarch of Moscow and All Russia Kirill by the Russian Orthodox Church Publishing Council together with the «SMARTMISE» event agency and the assistance of the Department of State Support for the Periodical Press and Book Industry of the Ministry of Digital Development, Communication and Mass Media.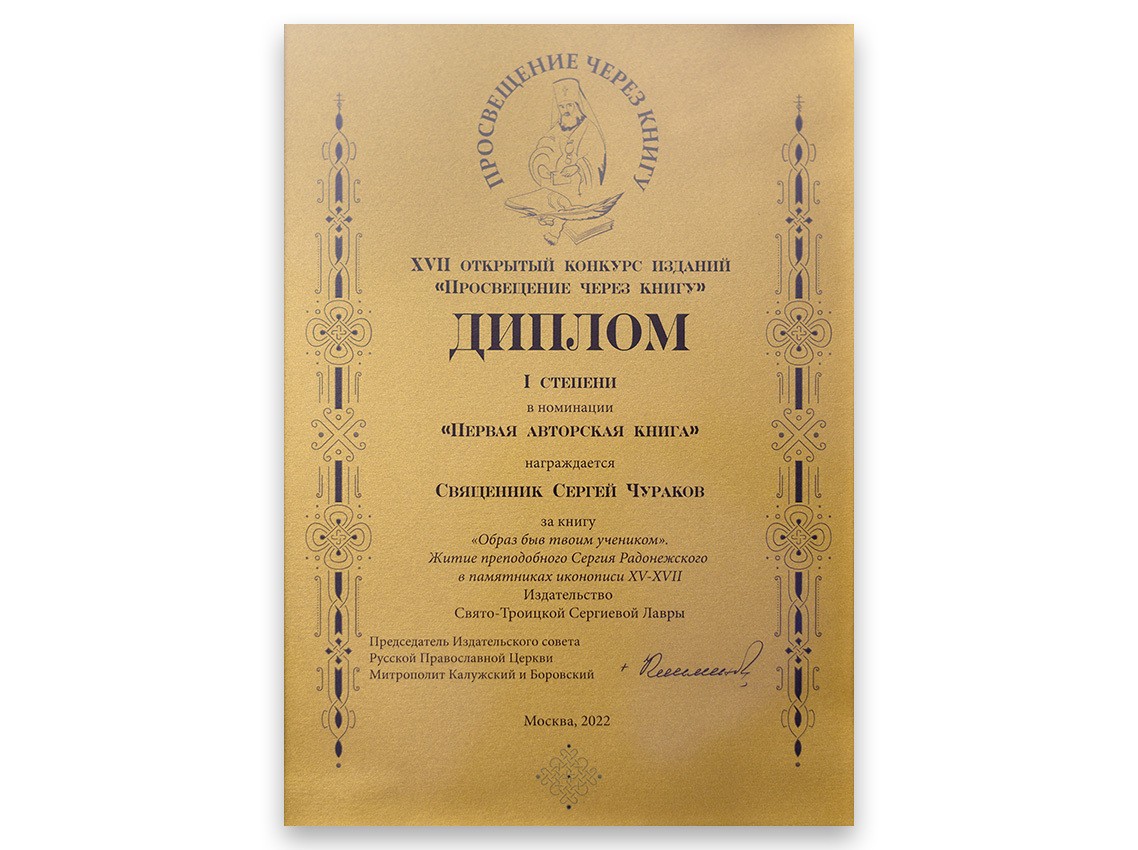 In 2022, there were 159 publications from 53 publishing houses from Russia, Belarus and Poland, which took part in the competition. The Competition Committee chose 62 prize winners.
The award ceremony was attended by the Metropolitan of Kaluga and Borovsk Kliment, Chairman of the Russian Orthodox Church Publishing Council, the Bishop of Peterhof Siluan, Rector of the St. Petersburg Theological Academy, Archpriest Vladimir Vorobyov, Rector of the Orthodox St. Tikhon's Humanitarian University, Archimandrite Macarius (Veretennikov), A.V. Shchipkov, First Deputy Chairman of the Synodal Department for Church Relations with Society and Media, V.Yu. Malyagin, a laureate of the Patriarchal Literary Prize, as well as writers and publishers.
The MThA Press Office/Publishing Council of the Russian Orthodox Church