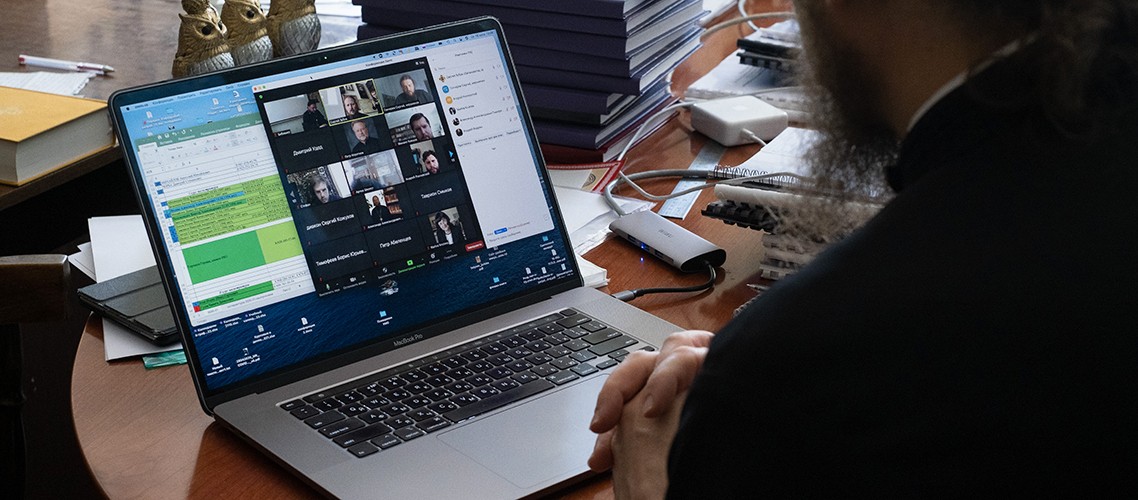 16 June 2021
The end-of-the-year meeting of the Biblical Studies Department
On June 16, Associate Professor Archpriest Oleg Mumrikov, Head of the Biblical Studies Department at the Moscow Theological Academy, chaired a final meeting in the 2020/2021 academic year. The meeting took place in a blended format and gathered teachers, postgraduates and students of the department.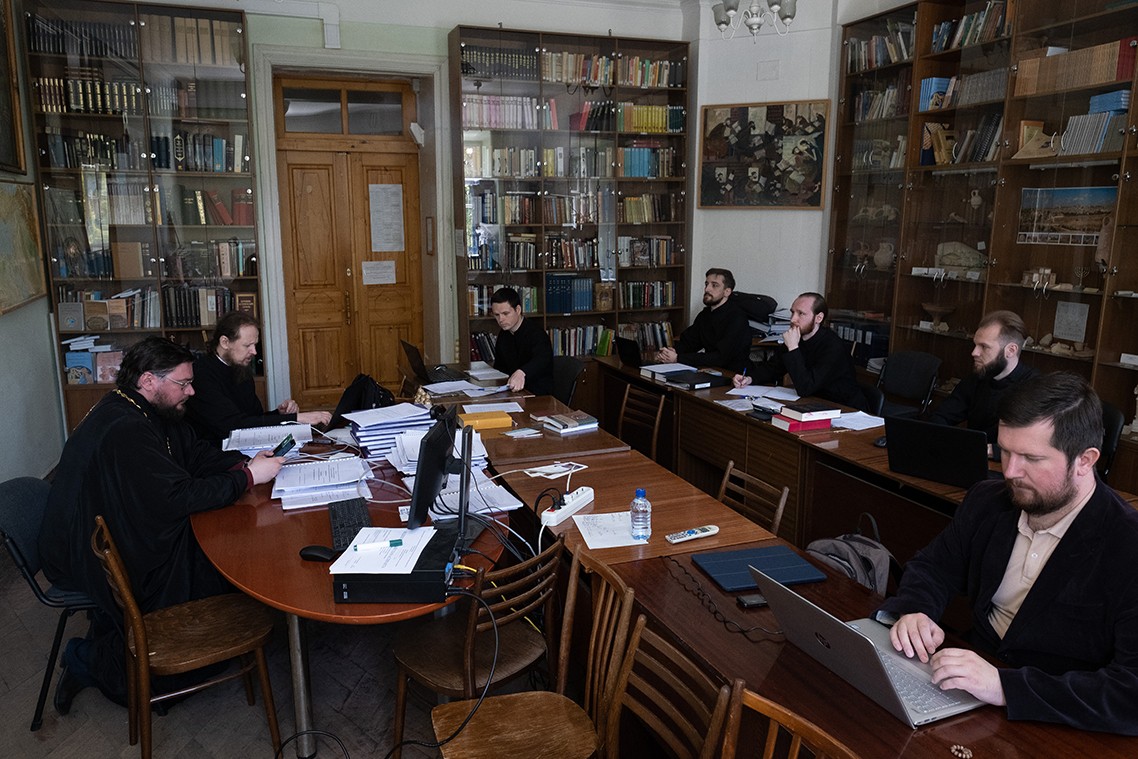 At first, Hieromonk Sergius (Goncharov), a second-year student of the Distance Learning Department, presented his Master's thesis "St. Paul's eschatological doctrine on the example of 1st and 2nd Thessalonians and 1st Corinthians" for a preliminary defense. His scientific adviser is Associate Professor M.V. Kovshov, opponents are Associate Professor Priest Vasily Kazinov, Vice-Rector for Academic Affairs and Head of the Biblical Studies Department at the Kolomna Theological Seminary, and Associate Professor Priest Alexander Todiev. The work caused a lively discussion and was recommended for the final defense.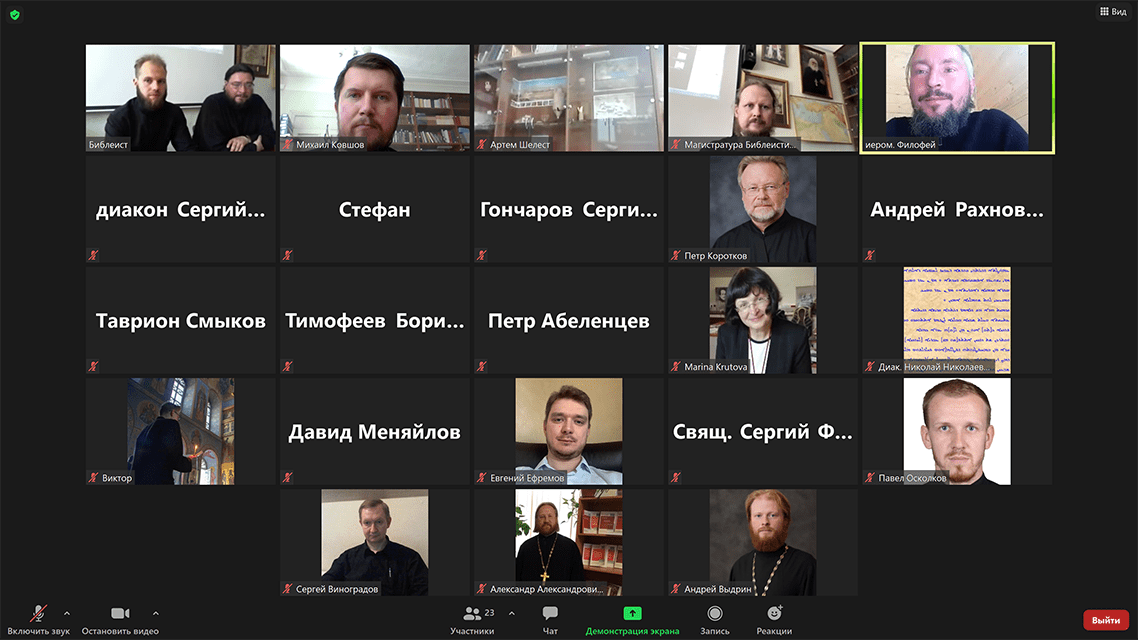 Then, they heard interim reports on Master and postgraduates' work and gave their recommendations.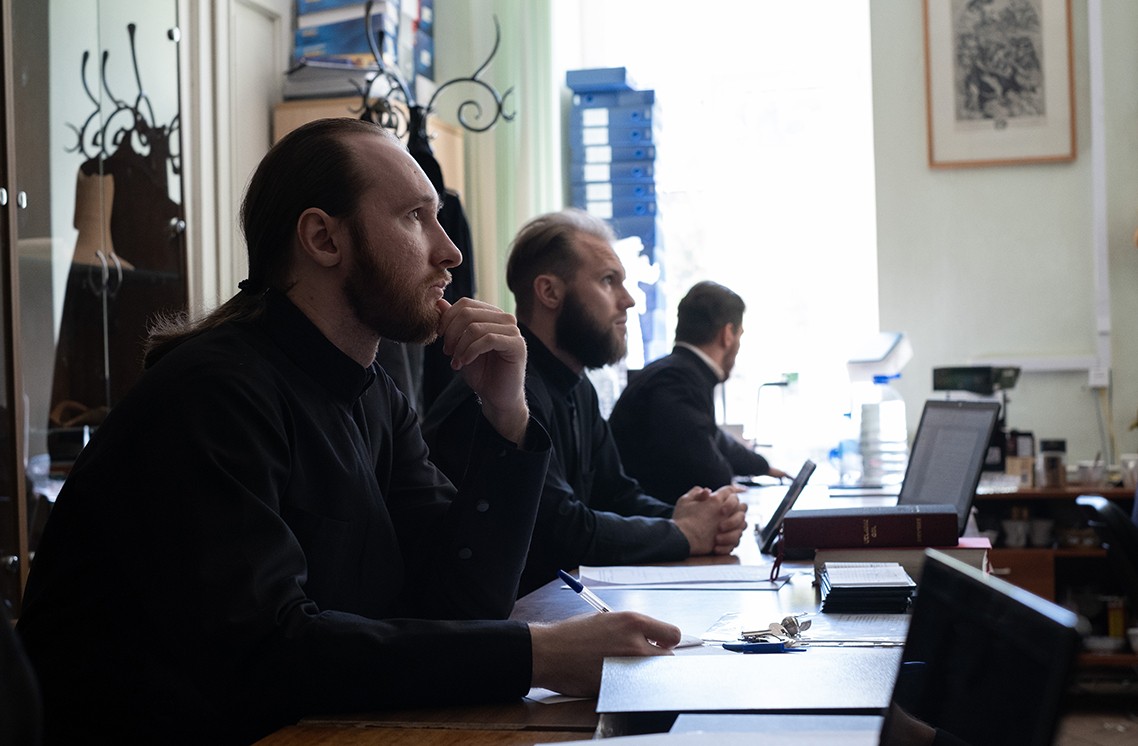 At the end, members of the department voted for candidates to fill in some vacant positions of the faculty at the Biblical Studies Department.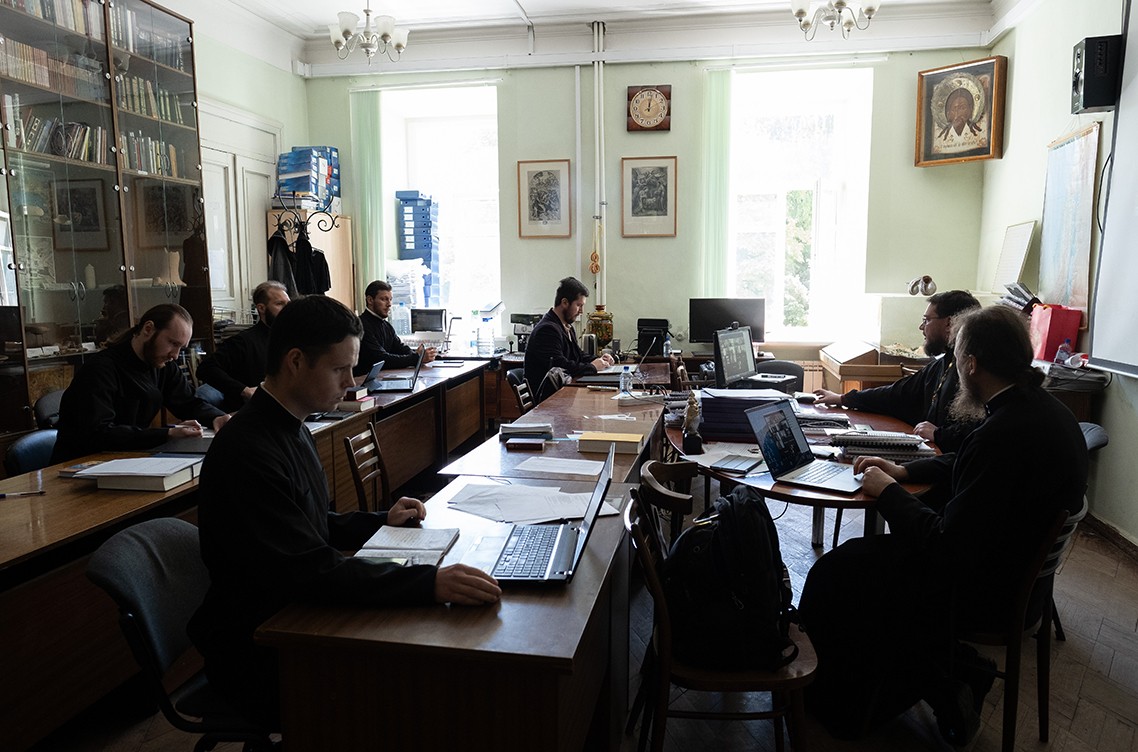 Also, some various current issues were taken in consideration.
MThA Press Office