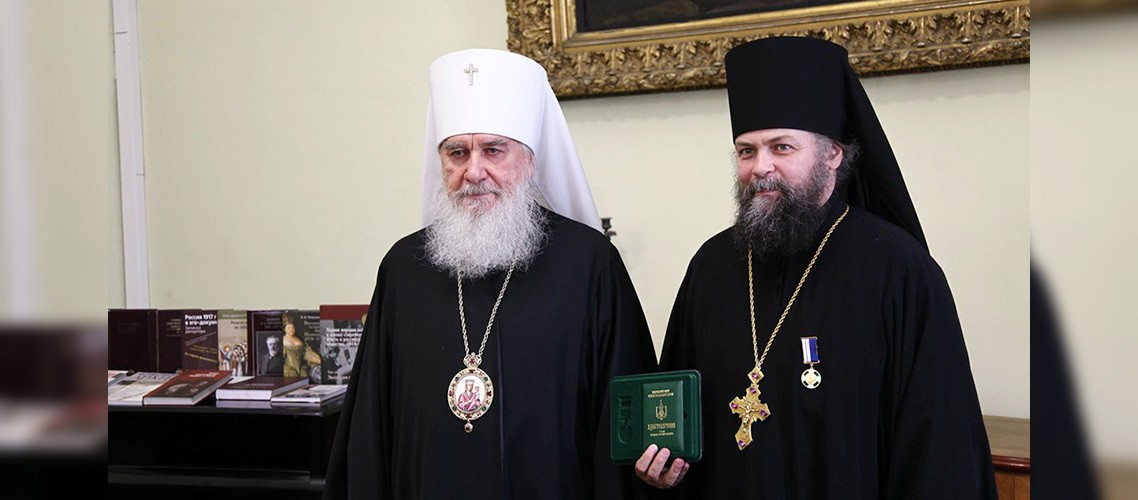 23 June 2022
The Publishing Council awarded the MThA Professor Hegumen Dionisy (Shlyonov) with a medal
During its regular meeting, the Publishing Council of the Russian Orthodox Church traditionally awards theological schools publishers, who have done their best in the field of the Orthodox book publishing.
This year Hegumen Dionysius (Shlenov), Professor, Head of the graduate school at the Moscow Theological Academy, Abbot of the Moscow Andrey Stauropegial monastery, an editor-in-chief of the "Theological Bulletin" journal and Head of the MThA publishing house in 2003-2021, got a medal of St. Epiphanius the Wise, II degree.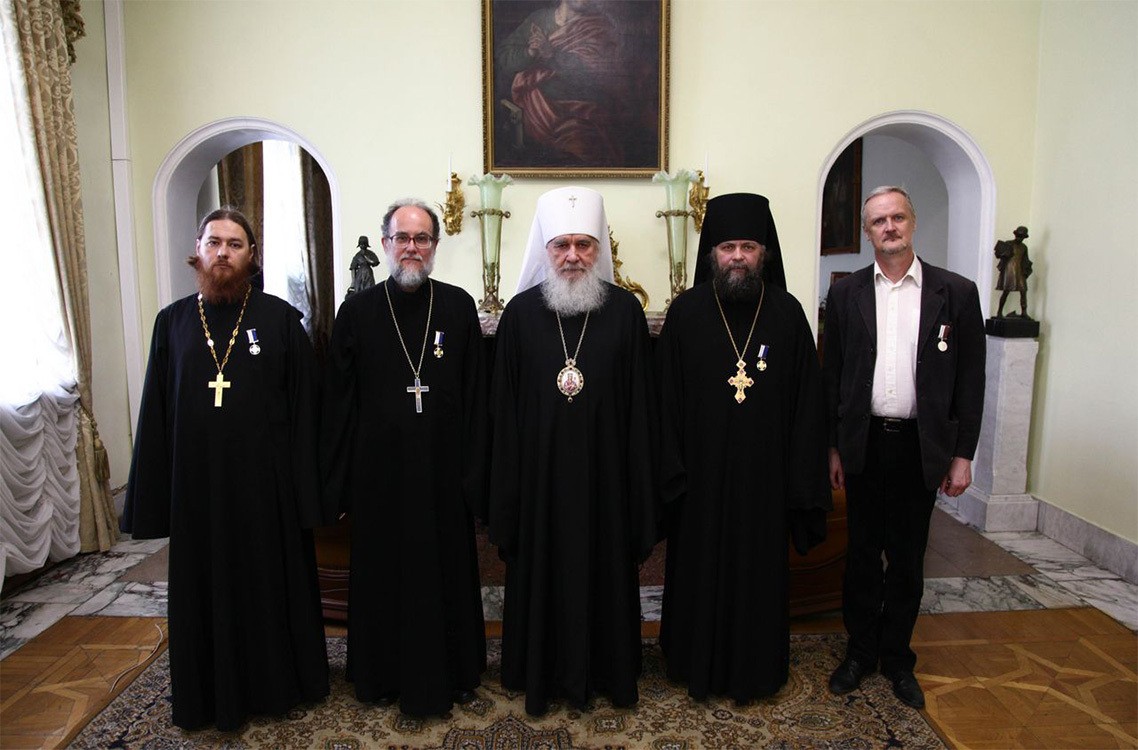 In his speech, Metropolitan Clement noted that in recent years the Church has made a vivid progress in restoring and beautifying churches as well as building new ones, but there is still a big gap in church science and a genuine theological school of the Russian Church.
The MThA Press Office/Publishing Council of the Russian Orthodox Church