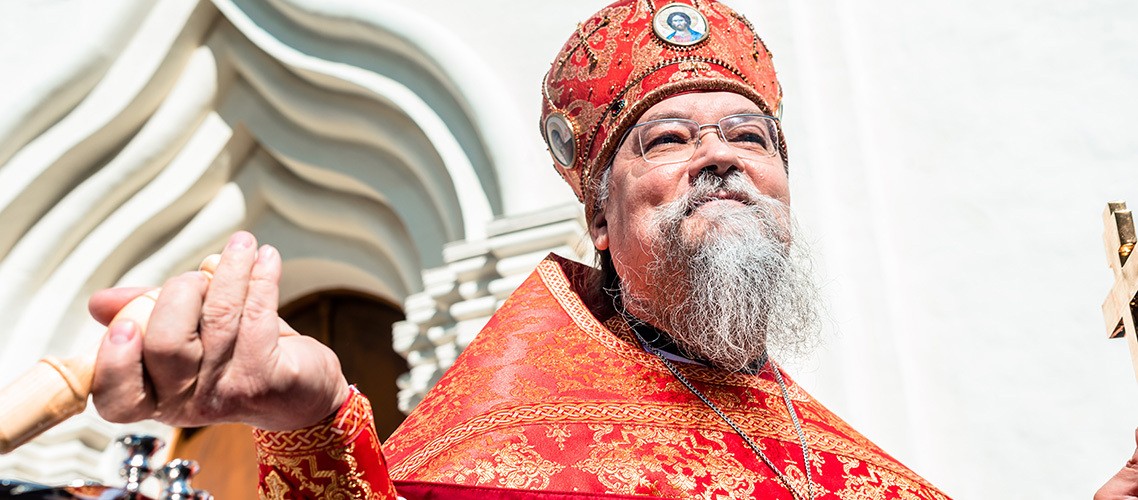 6 May 2021
Icon-painting faculty celebrated the Divine Liturgy at the Descent of the Spirit Church of the Holy Trinity- St. Sergius' Lavra
On May 5, Archimandrite Luka (Golovkov), Dean of an Icon-painting department of the Moscow Theological Academy, performed the Divine Liturgy at the Descent of the Spirit Church of the Holy Trinity-St. Sergius' Lavra.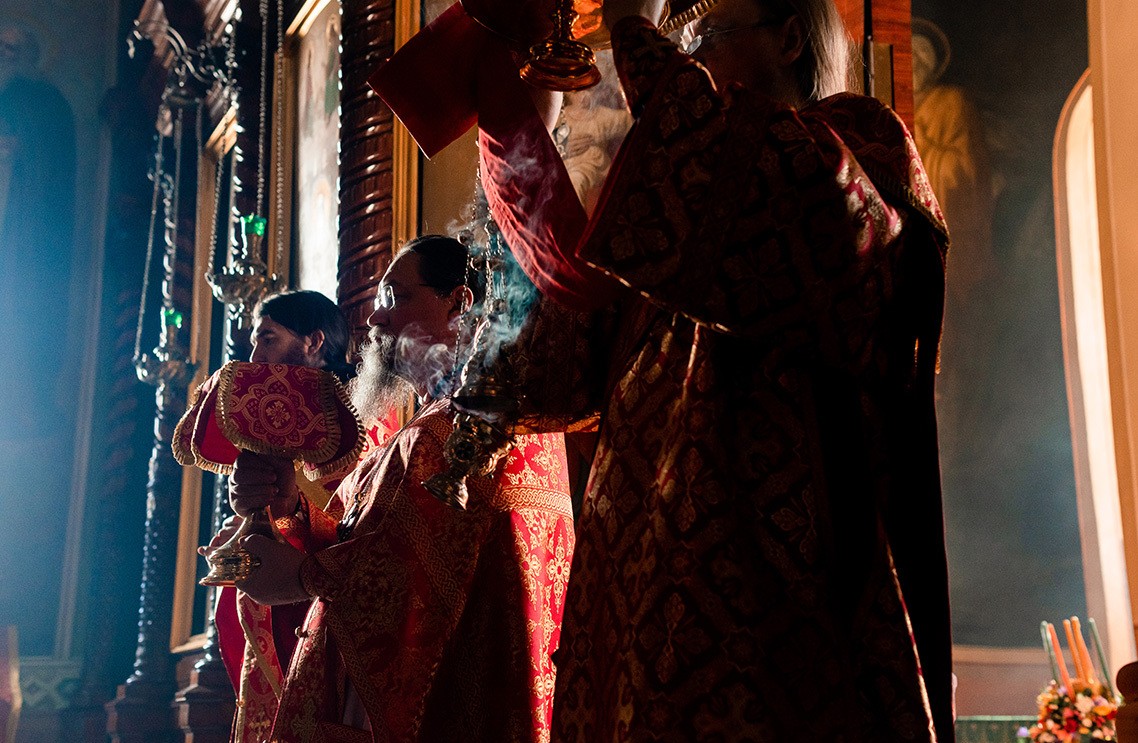 A students' tradition to gather during the Bright Week and perform the Divine service has been for a long time. It allows students and graduates of an icon-painting faculty keep warm family-like relations and good memories.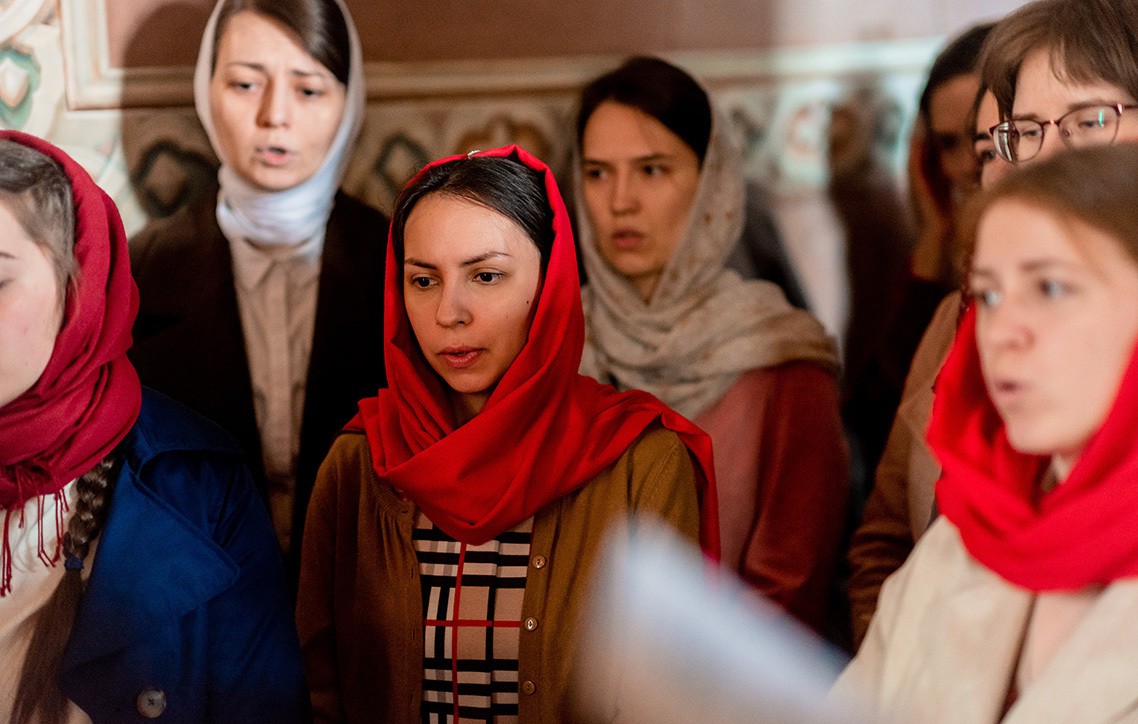 Many icon painters and graduates of the Moscow Theological Academy prayed at the service.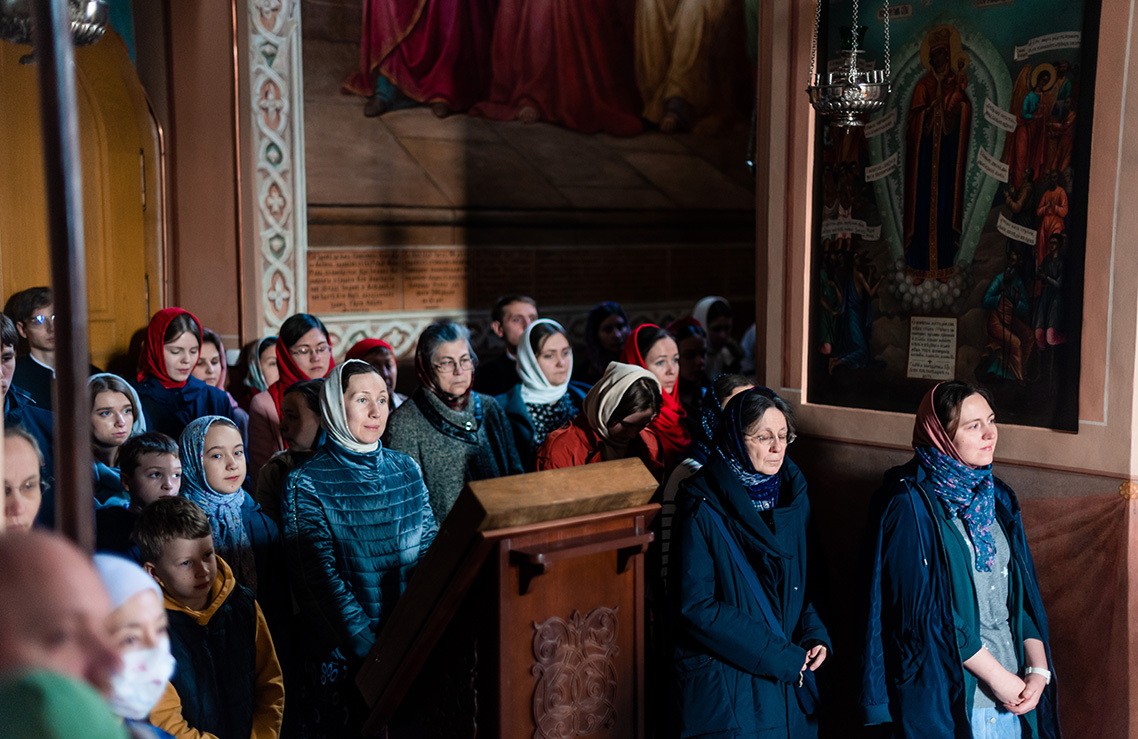 Chanting at the service performed by a mixed choir of the MThA icon-painting department under the conduct of Ksenia Vakhrusheva.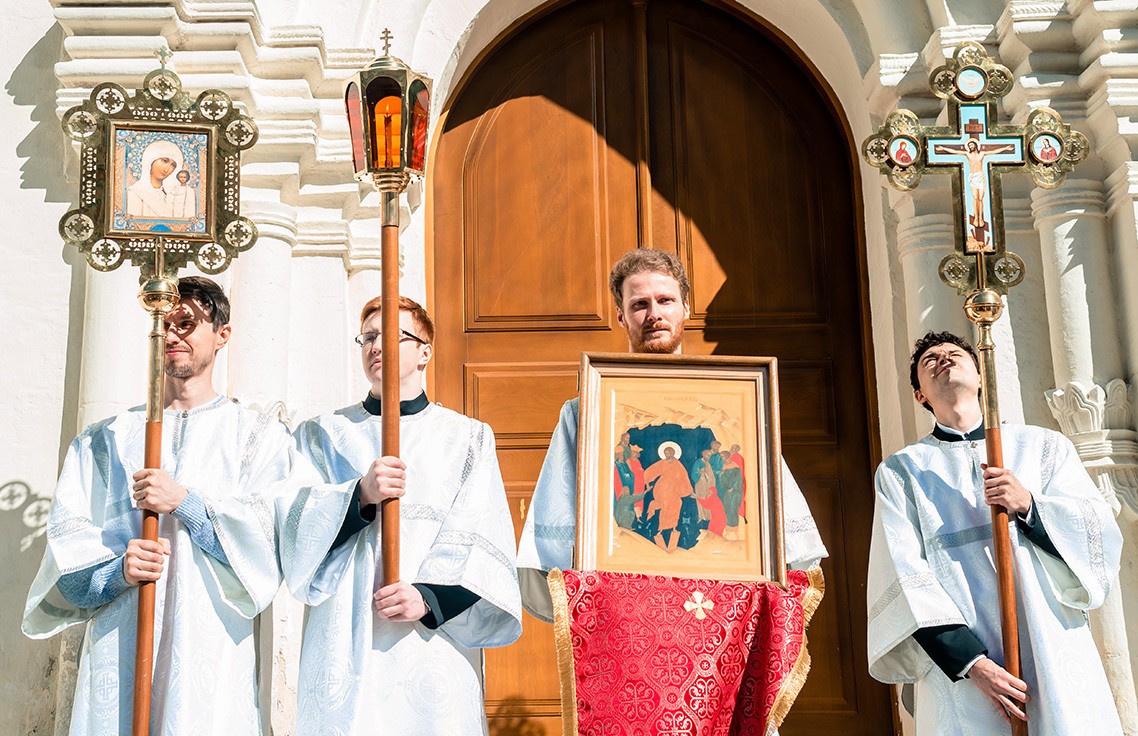 After the Divine Liturgy, they went on a procession. Archimandrite Luke congratulated everyone on the feast of Christ's Resurrection.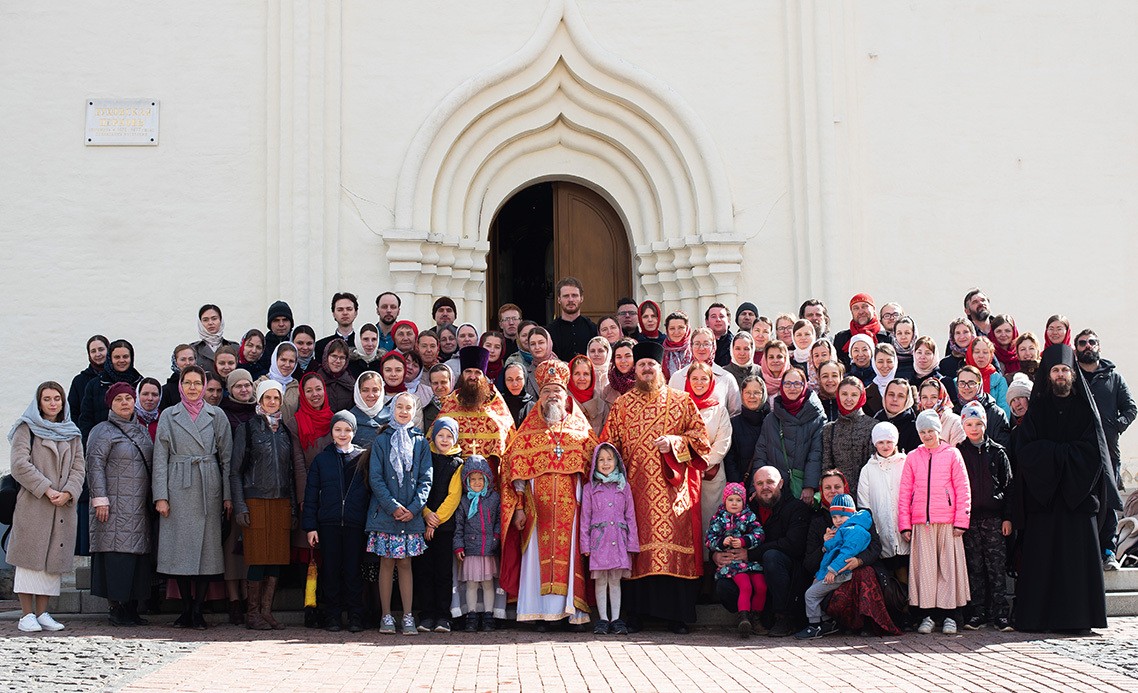 The MThA Press Office