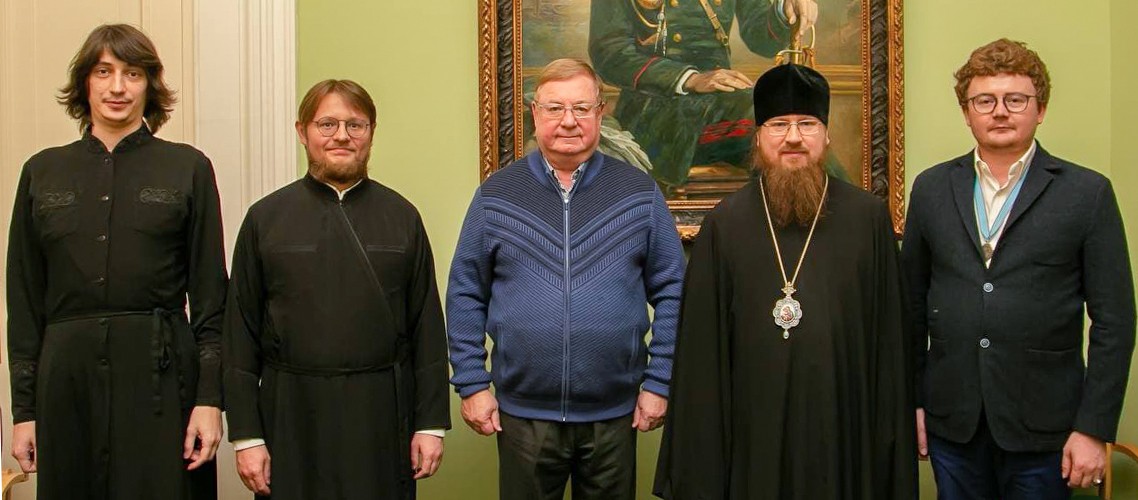 20 November 2021
The Bishop of Zvenigorod Theodorite met with S. V. Stepashin, Chairman of the Imperial Orthodox Palestine Society
On November 18, the Bishop of Zvenigorod Theodorite, Rector of the Moscow Theological Academy, met with Sergei Vadimovich Stepashin, Chairman of the Imperial Orthodox Palestine Society. At the meeting, there was also Pavel Karpukhin, Deputy Head of the cultural and educational section of the Society; Deacon Dmitry Serov, Director of the publishing house of the Moscow Theological Academy, and Deacon Valentin Mishakov, Assistant to the Rector.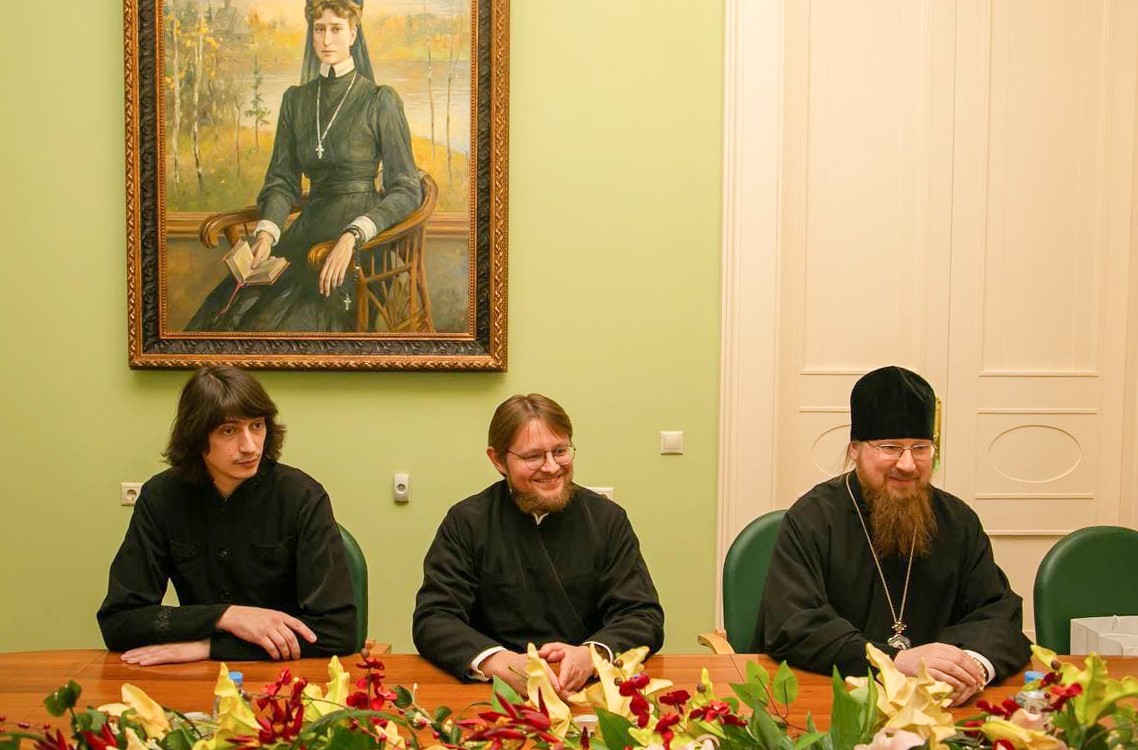 During the meeting, Sergei Stepashin talked about the activities of the Society including the events held by the Middle East missions. He also outlined a number of humanitarian and pilgrimage projects implemented in foreign missions.
Bishop Theodorite invited Sergei Vadimovich to give a lecture at the Moscow Theological Academy on current activities of the Imperial Orthodox Palestine Society.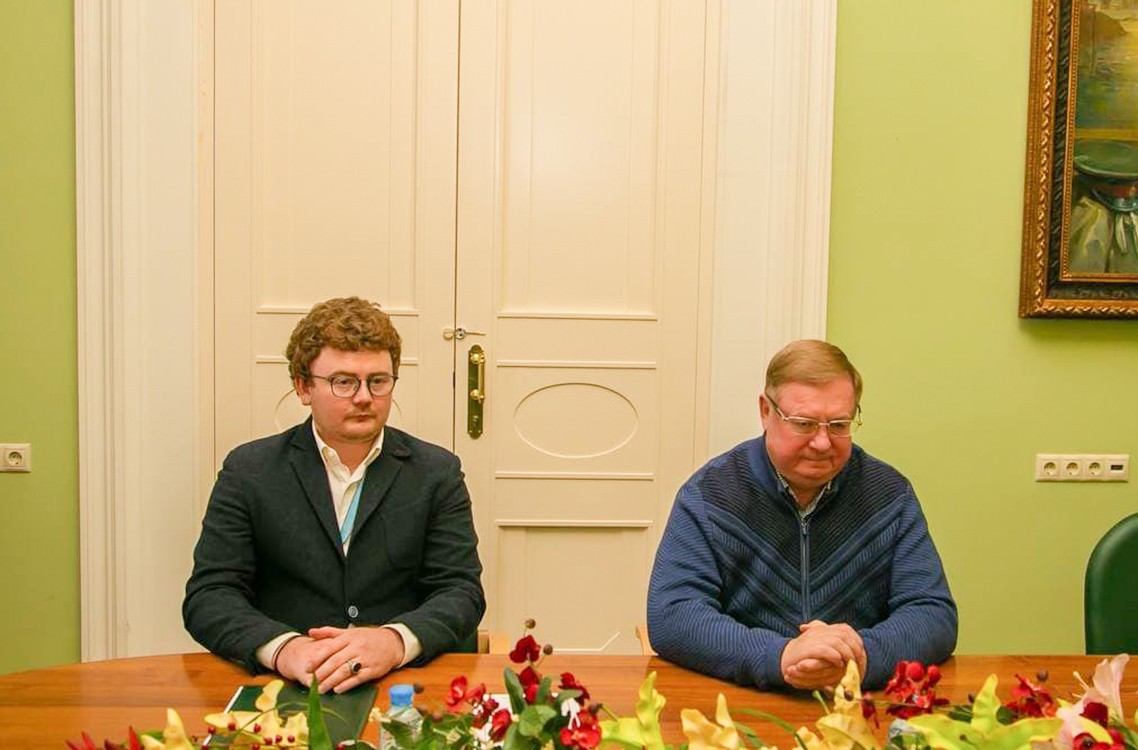 They discussed some ways for developing cooperation in scientific and historical directions as well as opportunities for archaeological expeditions in the Biblical region.
As part of the meeting, Alexander Dolinin gave a tour round the Society's museum showing a number of unique historical documents, photographs and exhibits reflecting the Society's rich history.
At the end of the visit, the participants exchanged memorable gifts and souvenirs.