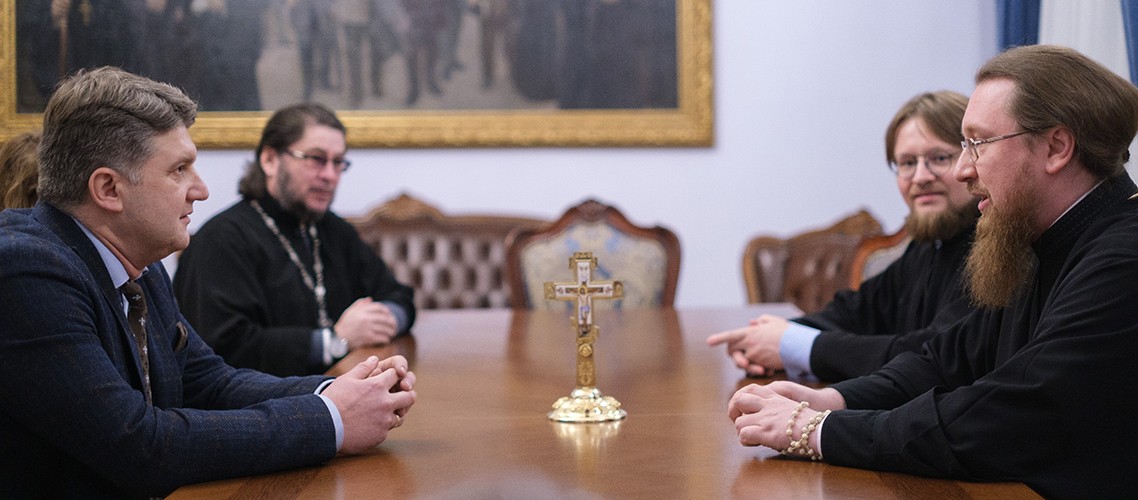 20 December 2021
Bishop Theodorite met M. V. Andreev, General Director of the "Logos" Publishing House
On December 17, the Bishop of Zvenigorod Theodorite, Rector of the Moscow Theological Academy, met with Maxim Valentinovich Andreev, General Director of the "Logos" Publishing House. Deacon Dmitriy Serov, Director of the Moscow Theological Academy Publishing House, also attended the meeting.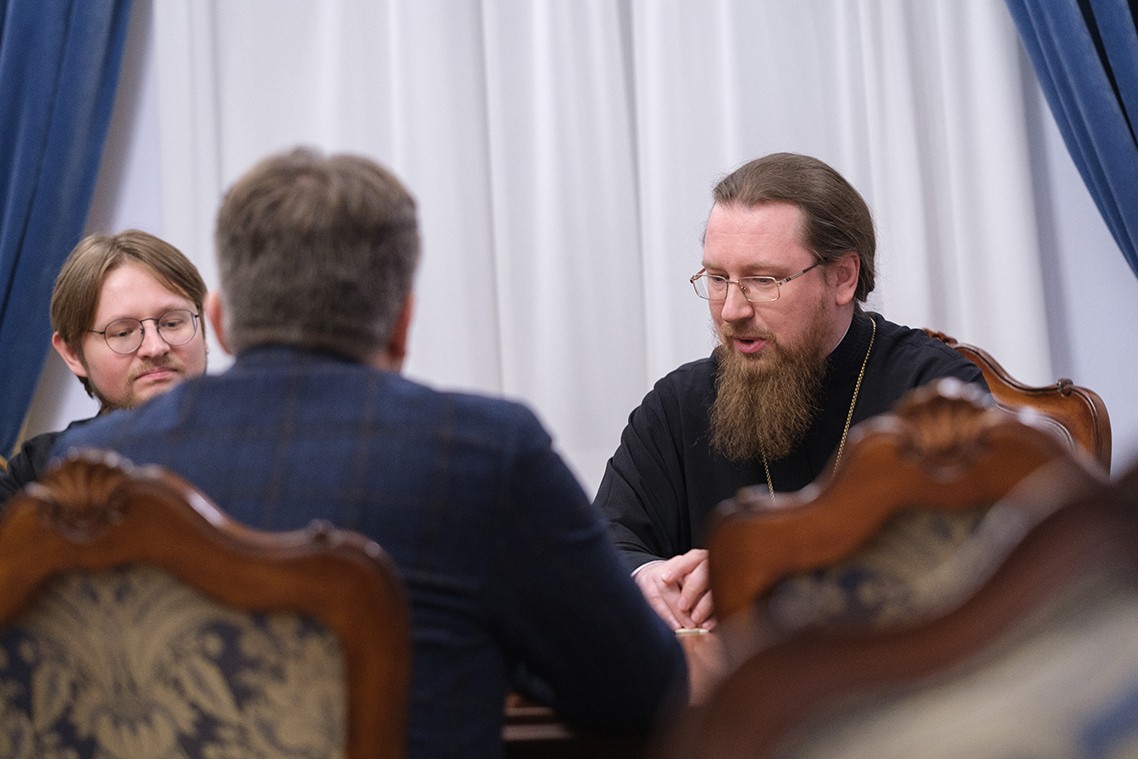 Bishop Theodorite greeted guests within the walls of the oldest theological educational institution of the Russian Orthodox Church. During the conversation, they discussed some prospects for future publishing cooperation as well as a wide range of issues of a mutual interest.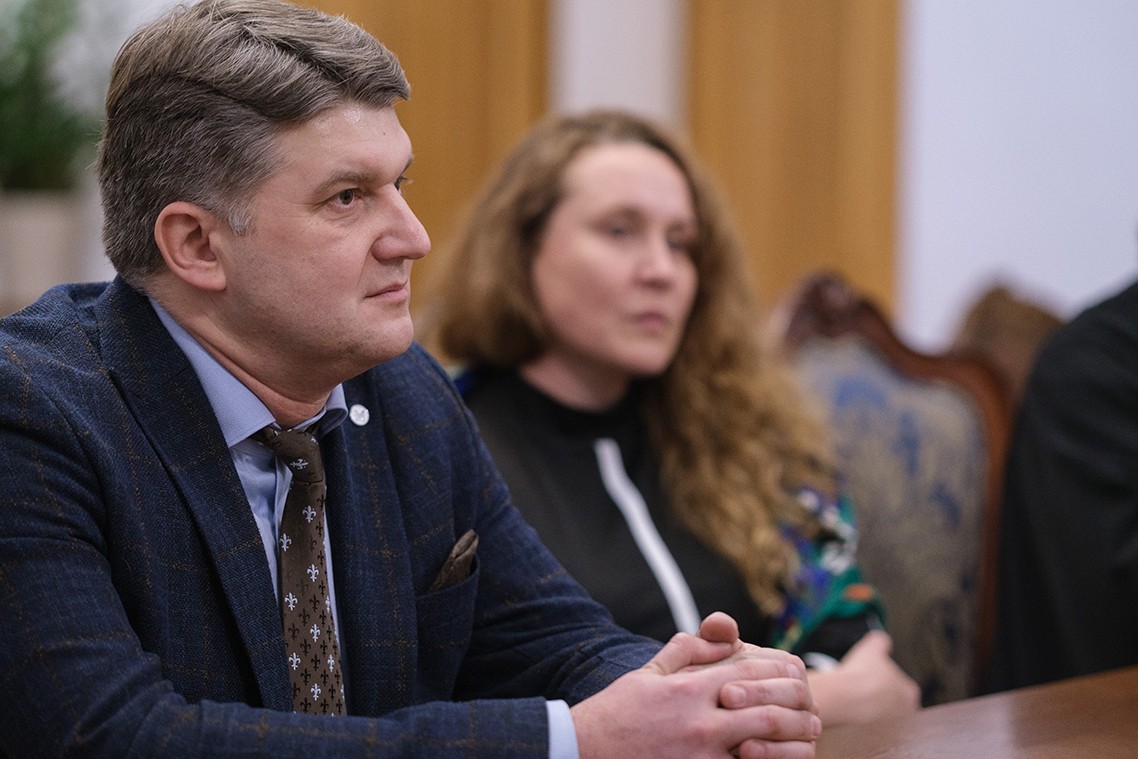 At the end, the parties exchanged memorable gifts.
The MThA Press Office