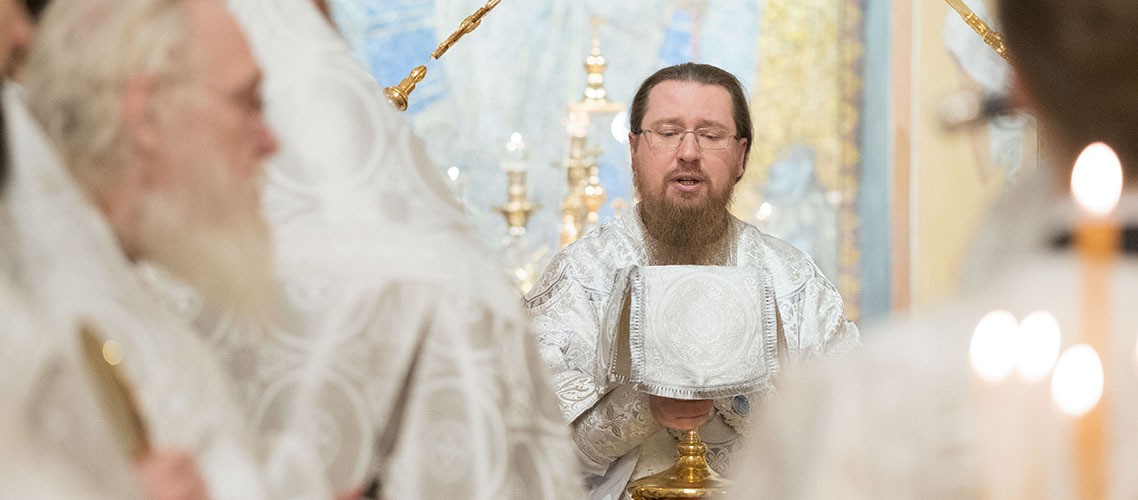 9 January 2022
Bishop Theodorite celebrated Sunday services at the Intercession Academic Church
On January 8 and 9, at the Sunday services the Christians honor the memory of the righteous Joseph the Betrothed, King David, Jacob, the Lord's brother in flesh, and the first martyr and archdeacon Stephen.
A particle of Archdeacon Stephen's relics were brought for veneration at the Moscow Theological Academy.
On January 8, the rector, the Bishop of Zvenigorod Theodorite officed an All-night vigil at the Intercession Academic Church co-served by teachers and students in the priesthood.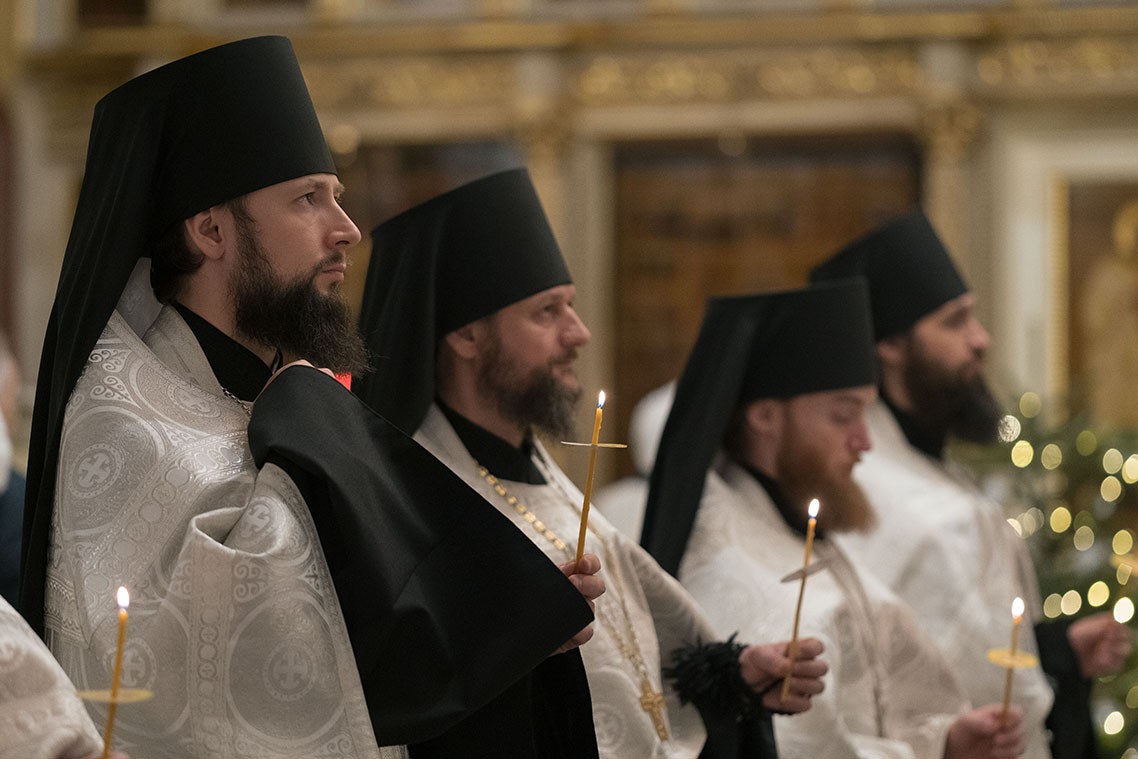 During the service, Viktor Nepomnyashchikh, a 1st-year graduate student, delivered a sermon.
The Most Holy Theotokos does not pay attention at the appearance or a social position. In other words, Her mercy has no boundaries. Let us, brothers and sisters, follow He divine example and comfort our neighbors without any regard at their faces, place in a society or wealth».
On January 9, the Rector celebrated the Divine Liturgy co-served by the clergy of the academic church.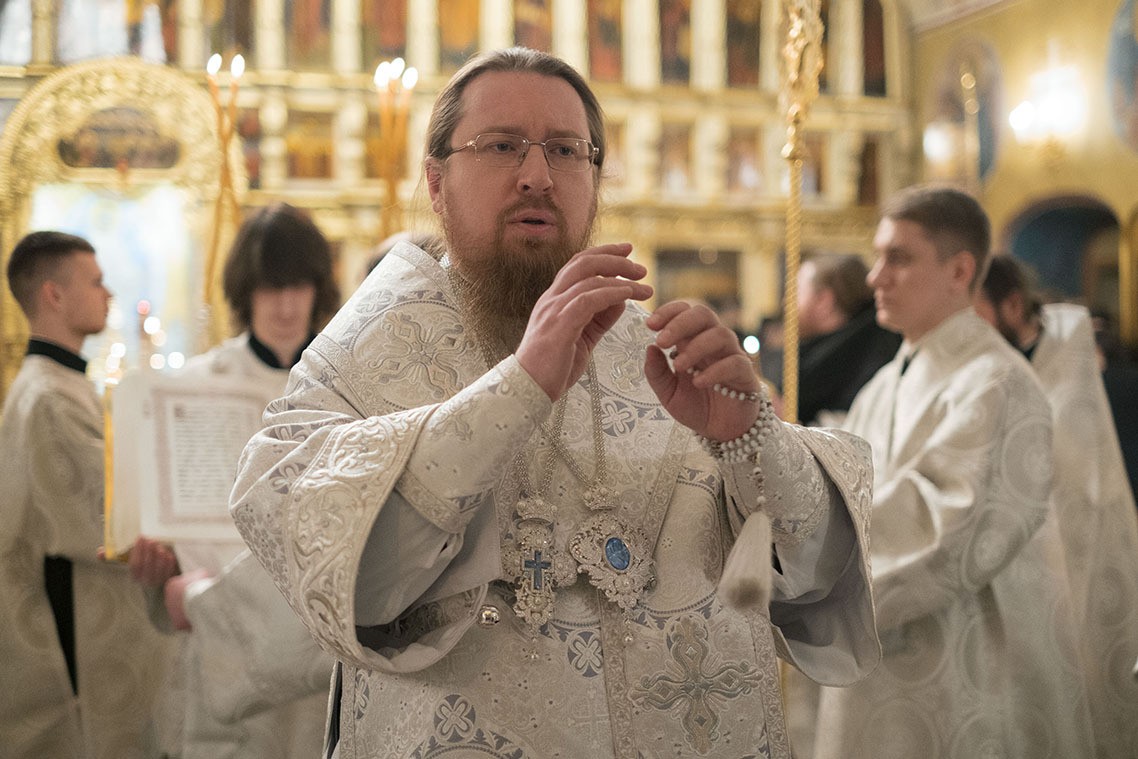 At antiphons, Bishop Theodorite tonsured the 3rd year students Roman Danilin, Stephen Kurdiy, Maxim Ivanishchev, Ephim Ognev as Readers.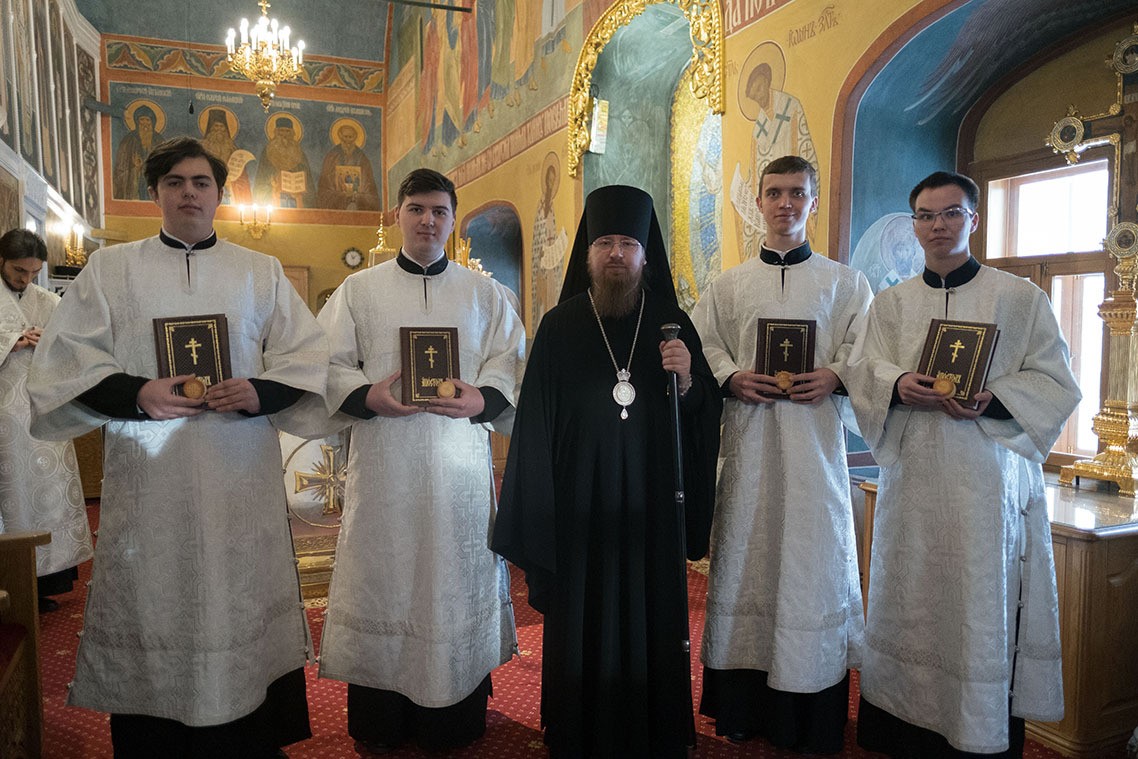 After reading the Holy Gospel, Bishop Theodorite addressed an assembly with an archpastoral word.
After singing the sacrament verse, Sergei Tanchinets, a first-year graduate student, delivered a sermon:
What things usually happen in our life? Despite trying to run away from the evil, we take steps towards it and as a result lose peace with our neighbors and ourselves. In fact, a soul always turns for the better or worse. Therefore, everyone who wishes to be saved must not only not do evil, but replace it with good deeds. Our battle with it is in paying attention to our hearts and reading the Gospel. As St. Athanasius the Great says, "Avoid the evil — fear teaches; and what's more, do good - love. So, the one who loves is higher than the one who has fear».
Background information:
Chanting performed by a male academic choir under the conduct of E.V. Borovinsky.