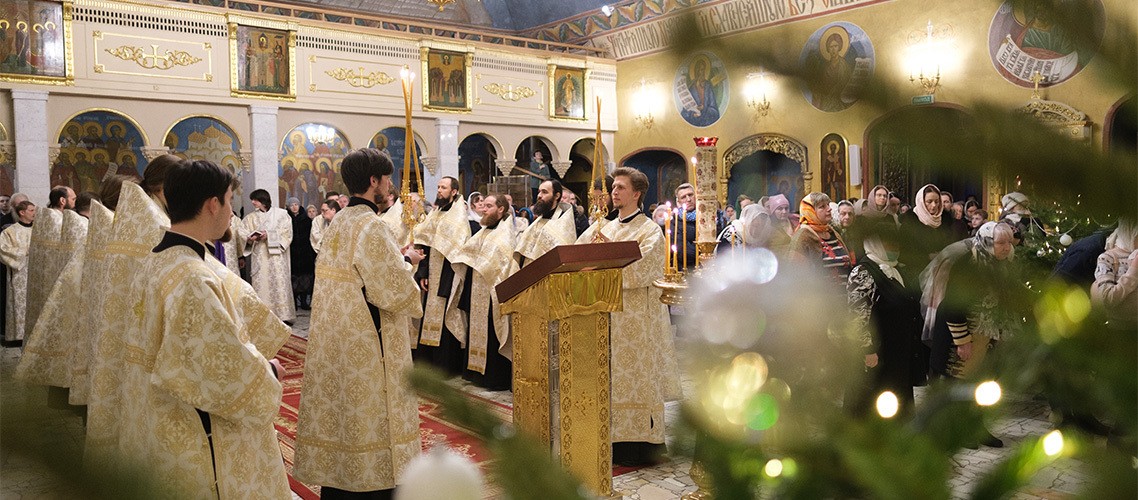 1 January 2022
Bishop Theodorite officed a New Year's prayer service
On December 31, the Bishop of Zvenigorod Theodorite, Rector of the Moscow Theological Academy, officed a New Year's prayer service at the Intercession Academic Church.
Teachers, students of the Academy and parishioners took part in a service.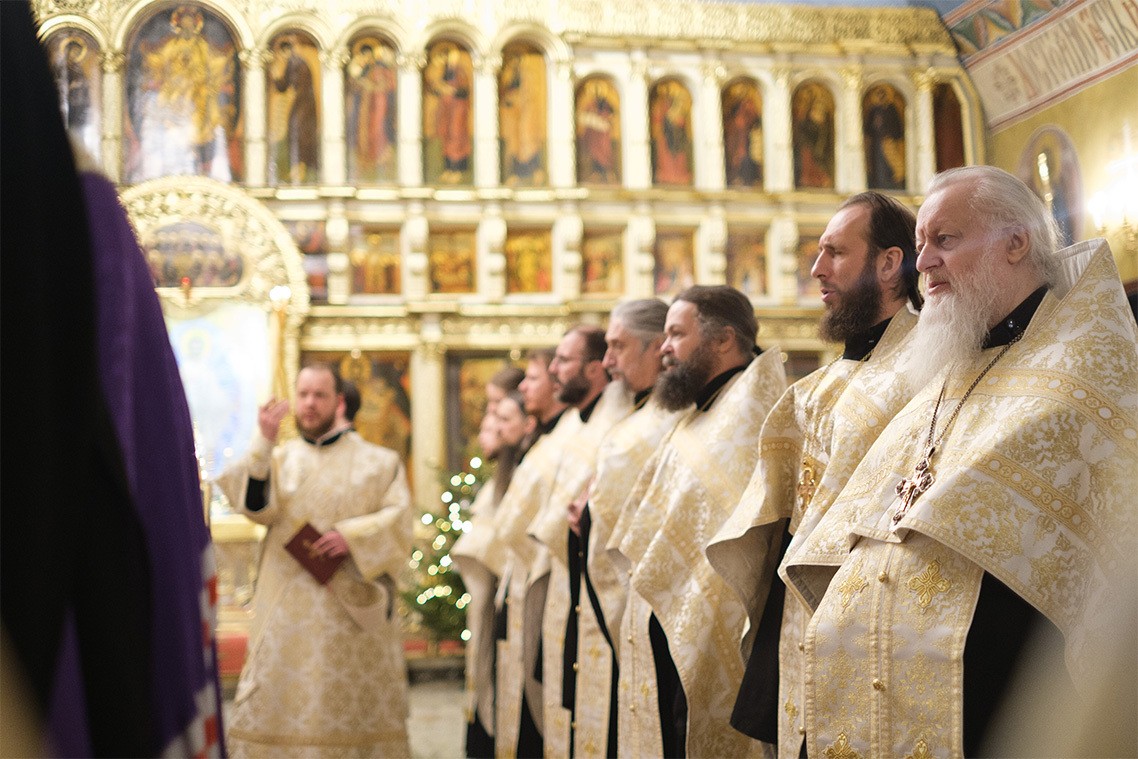 Before the prayer service, Bishop Theodorite addressed an assembly with his archpastoral word.
During the service, they thanked God for His blessings, peace, love and patience and prayed for the unity of the Church and the Orthodox faith.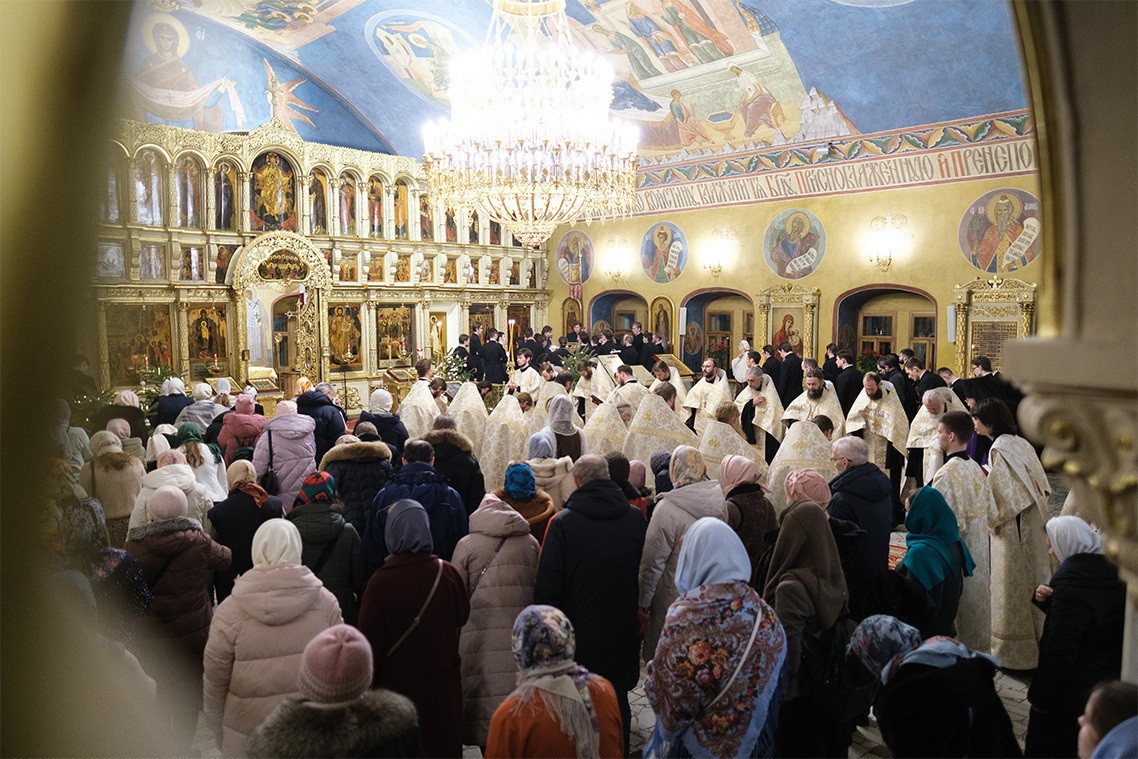 At the end of the prayer service, the administration and students of the Academy lit a Christmas tree in front of the students' residence.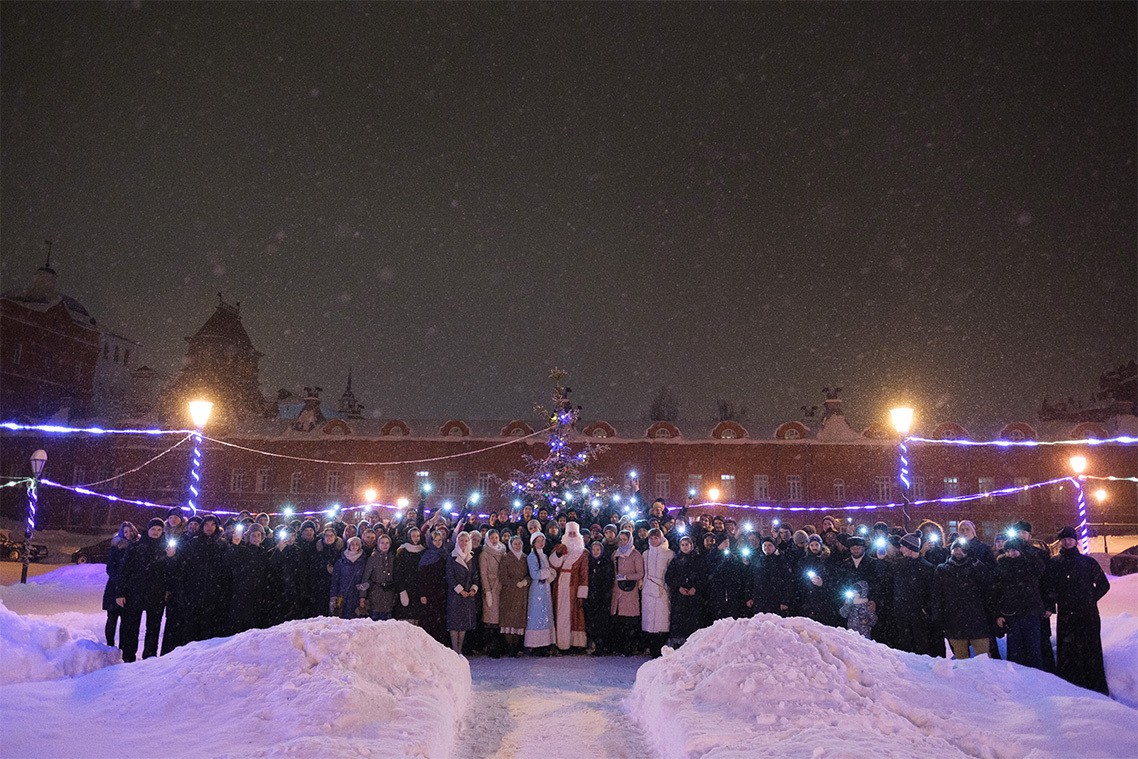 Background information:
Chanting performed by a male choir under the conduct of E.V. Borovinsky.
The MThA Press Office