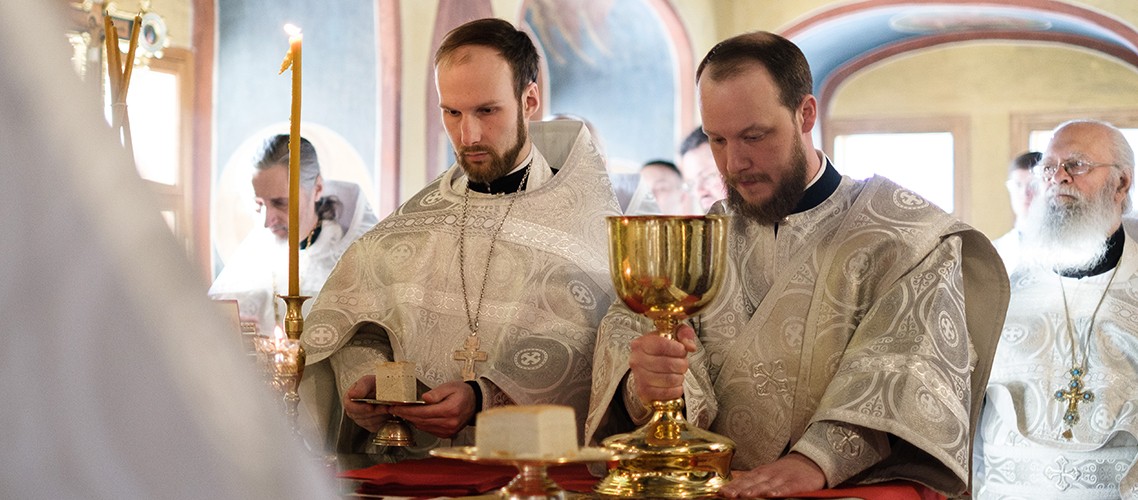 27 March 2021
Bishop Theodorite celebrated Saturday Liturgy of the second week of the Great Lent
On March 26 and 27, Saturday services commemorating the deceased also called "parental" were officed at the Intercession Church of the Moscow Theological Academy.
During the Great Lent, there are special services officed for the dead, which are called "parastas". They take place on Fridays of the second, third and fourth weeks of Holy Forties.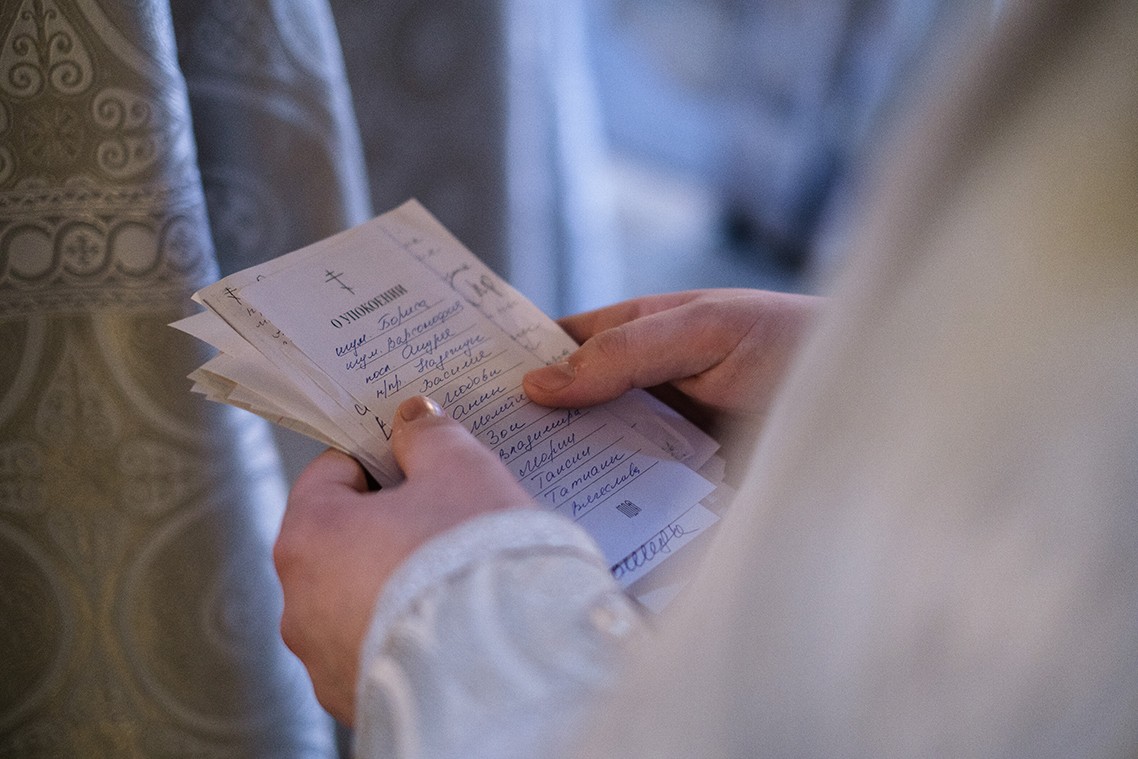 On March 26, Archimandrite Luke (Golovkov), Dean of the icon-painting faculty, together with the clergy of the academic church read the 17th kathisma at the funeral service.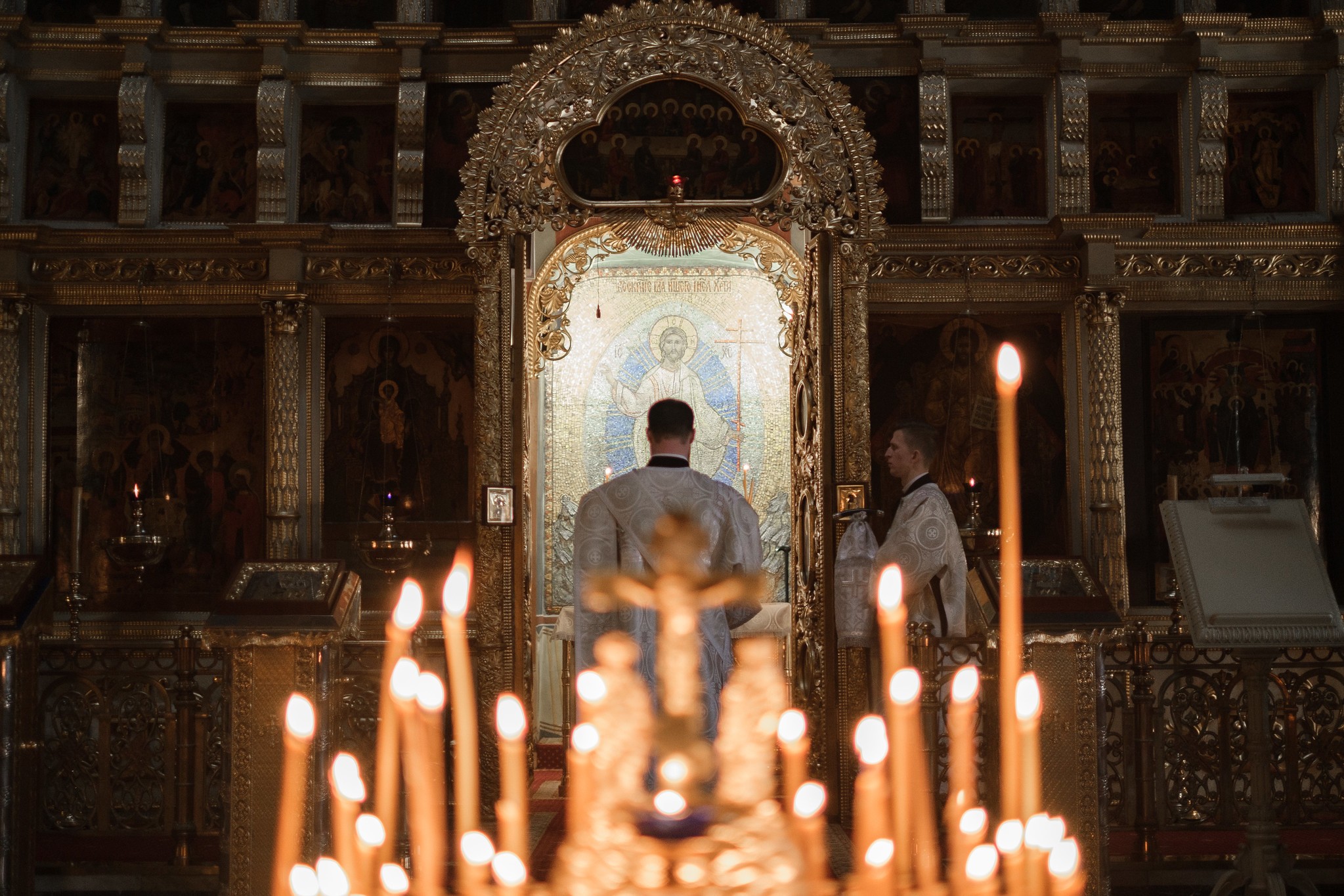 On March 27, the Rector Bishop of Zvenigorod Theodorite accompanied by teachers and students in the priesthood celebrated the Divine Liturgy of St. John Chrysostom at the Intercession Church.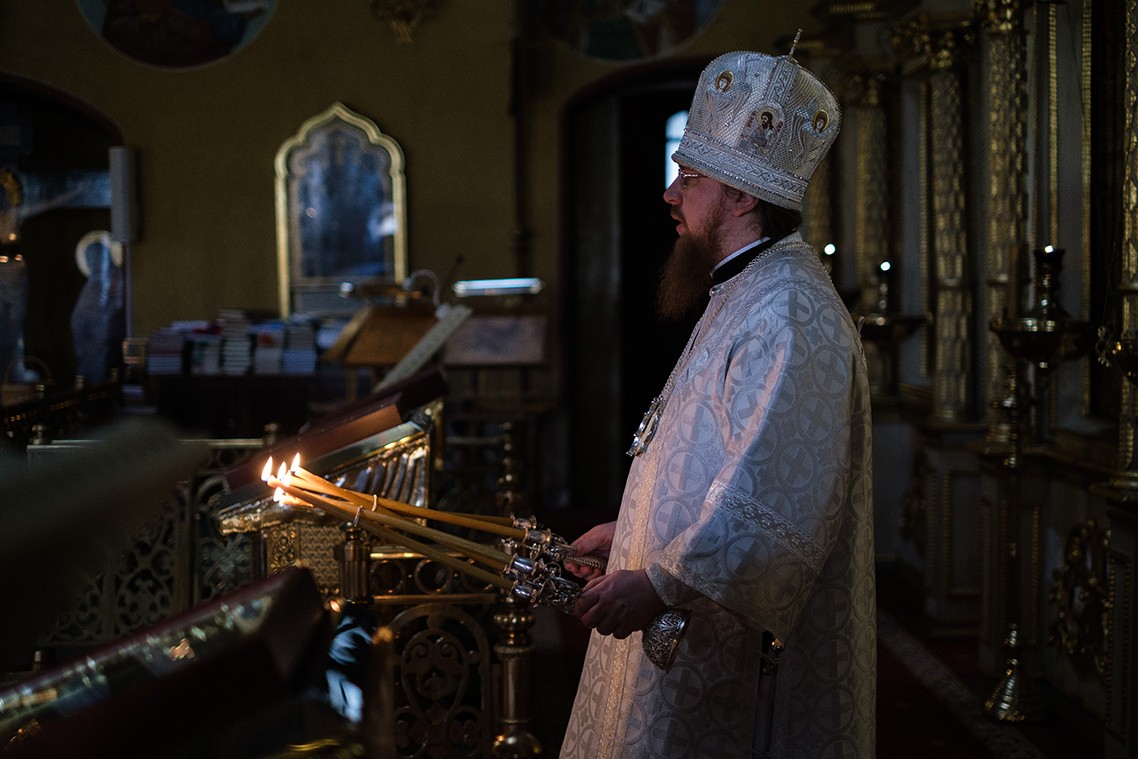 During the Divine Liturgy, Bishop Theodorite Rector ordained a 3rd-year graduate student Deacon Vadim Parakhin into a priest.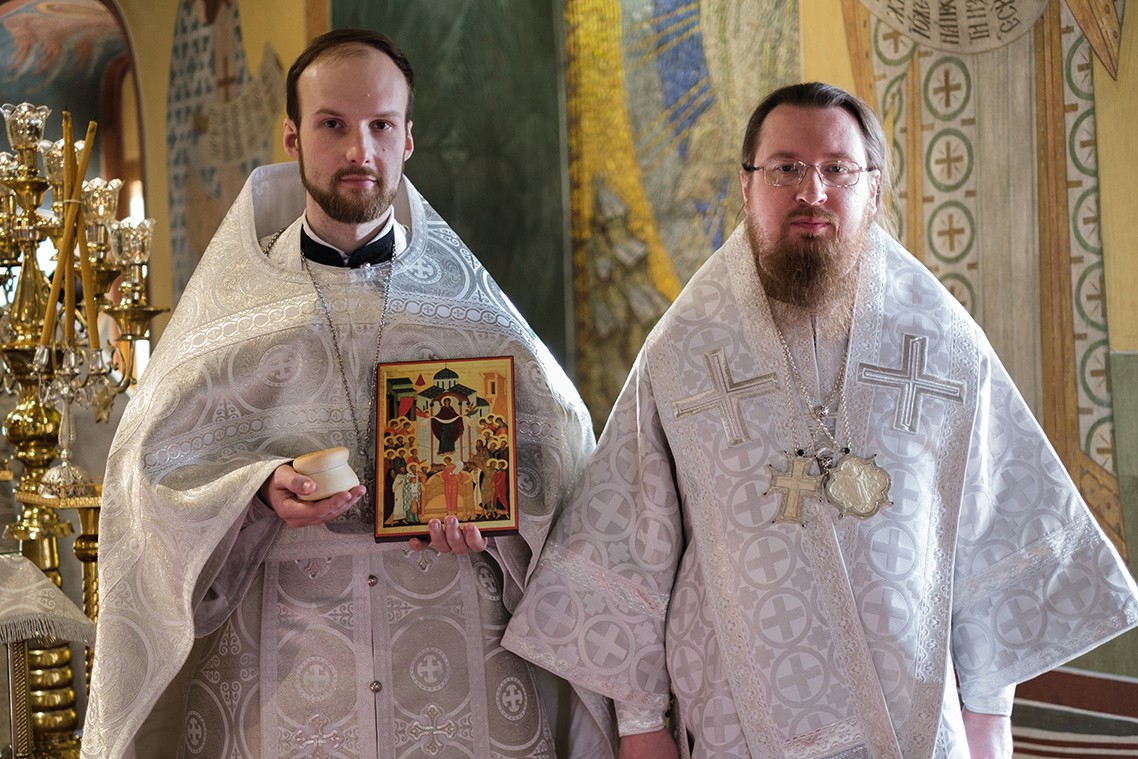 Then, Bishop Theodorite greeted Archimandrite Venedikt (Knyazev) on the day of his patron saint.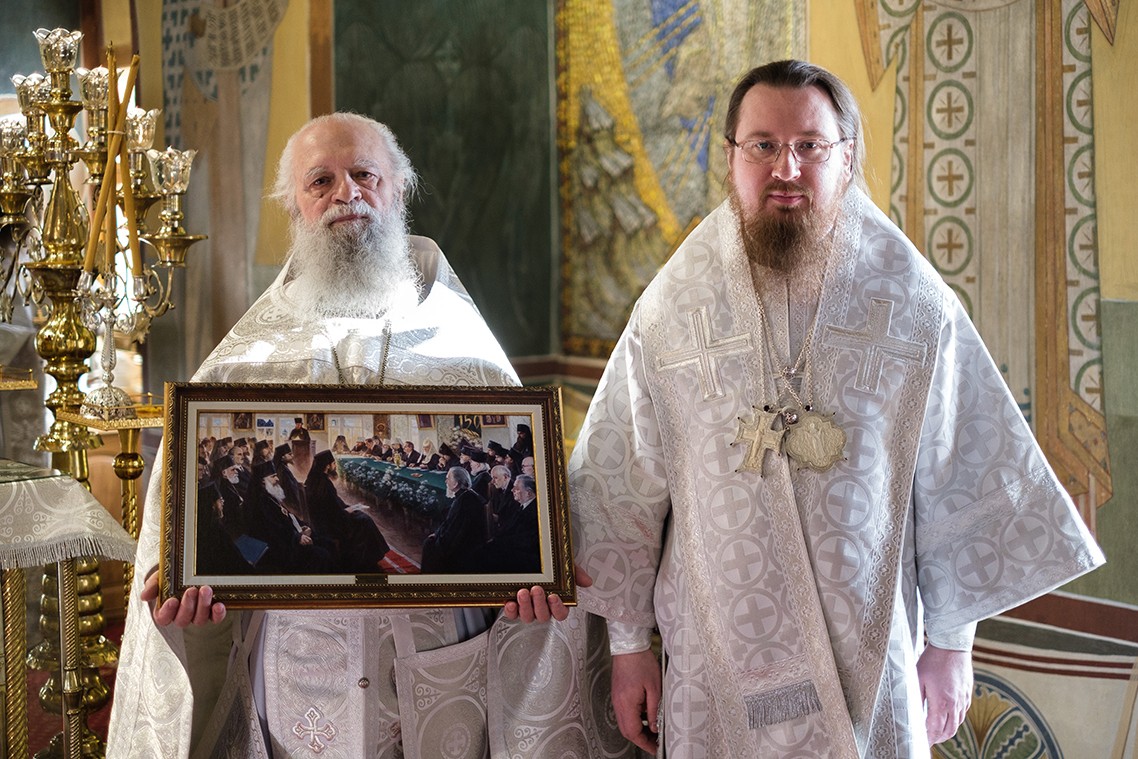 At the end of the service, the clergy of the Academic church performed a funeral prayer for the deceased Orthodox Christians.
Background information:
Chanting at the all-night vigil performed by a male choir under the conduct of Hieromonk Nestor (Volkov). Chanting at the Divine Liturgy performed by a female choir led by Serafima Lukyanova.
The MThA Press Office