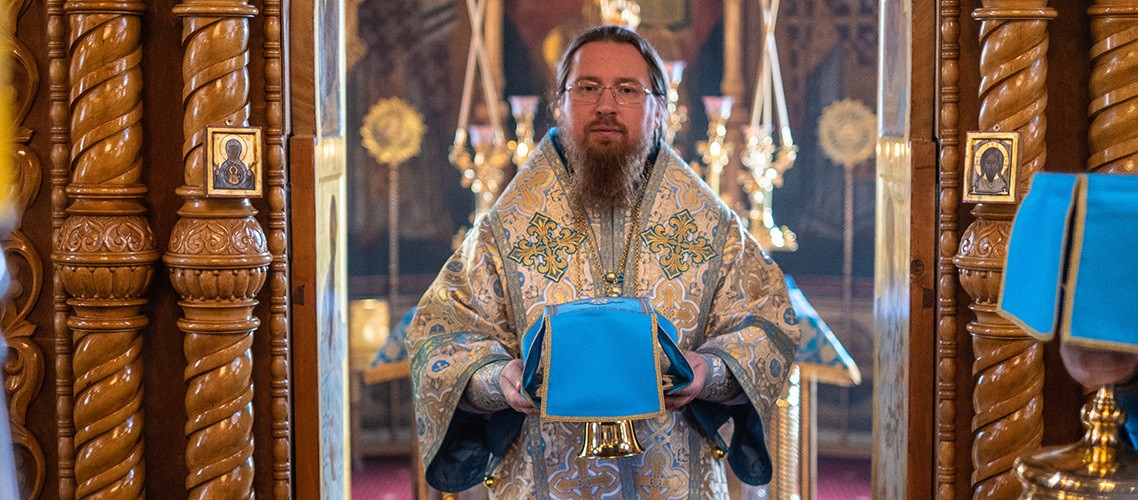 29 August 2021
Bishop Theodorite celebrated the Divine Liturgy at the church of St. John Climacus
The sacrificial love, meekness and the greatest humility of the Lord Jesus Christ have to be our example and a mark that distinguishes a Christian from other people.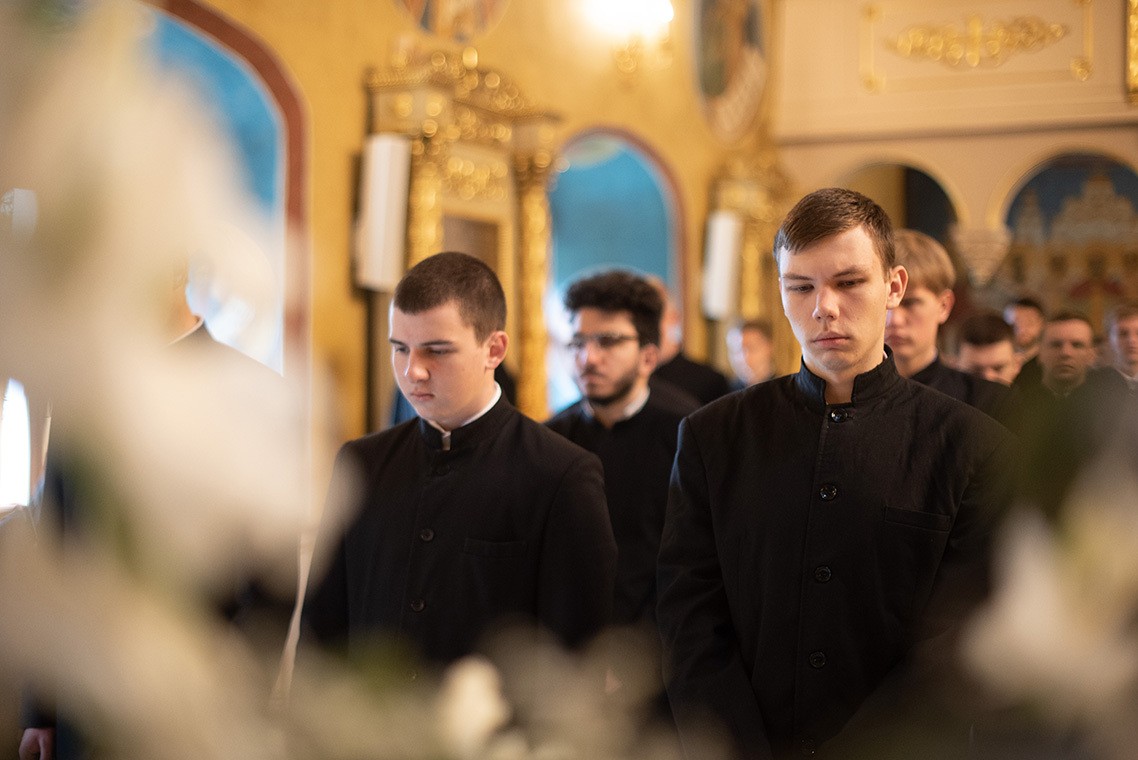 Today, at the Divine Liturgy, we heard a passage from Apostle Paul's epistle:
We are fools for Christ́s sake, but you are wise in Christ! We are weak, but you are strong! You are distinguished, but we are dishonored! To the present hour we both hunger and thirst, and we are poorly clothed, and beaten, and homeless. And we labor, working with our own hands. Being reviled, we bless; being persecuted, we endure; being defamed, we entreat. We have been made as the filth of the world, the offscouring of all things until now». (1 Cor. 4: 10-13).
Thus, St. Paul admonishes the Corinthian community and shows that the very idea of Crucified God looks absurd and impossible in the eyes of the world. However, the Savior warned about this in the days of His earthly life.
Remember the word that I said to you, «A servant is not greater than his master. If they persecuted Me, they will also persecute you. If they kept My word, they will keep yours also». (John 15:20).
That is why the Christians always seem to be insane and incomprehensible for the rest of the world.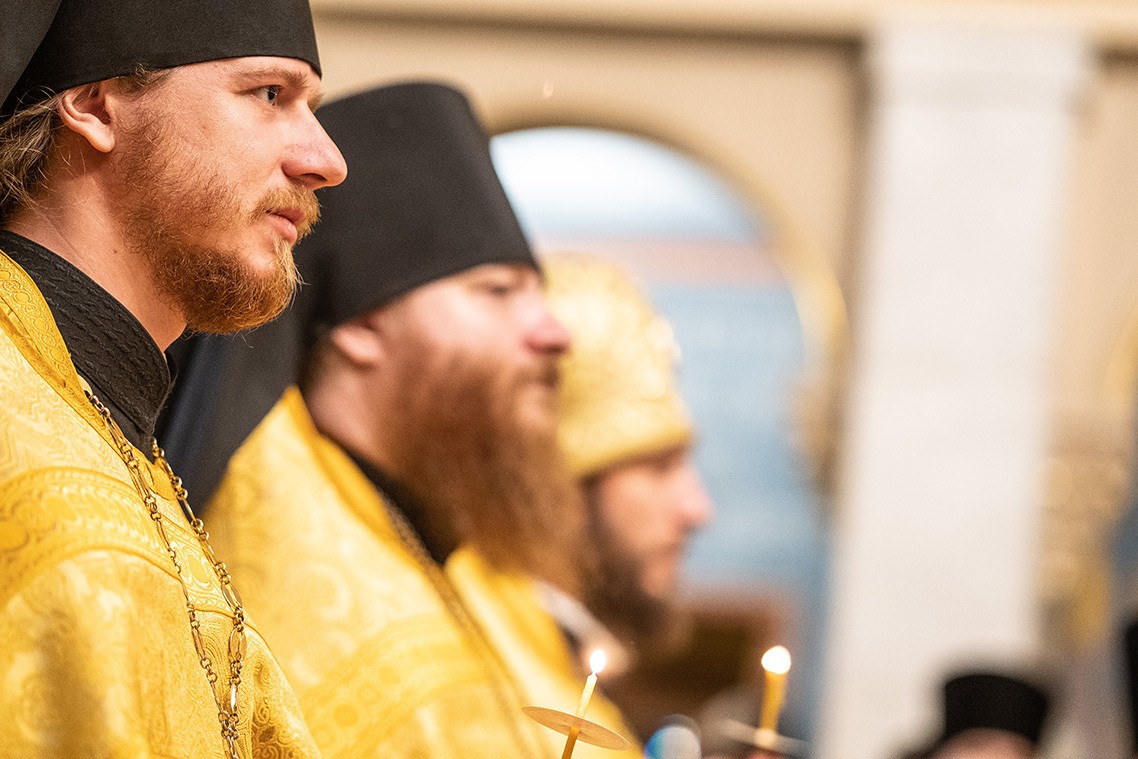 On August 28, Archimandrite Luka (Golovkov) officed the Sunday All-night Vigil at the Intercession Academic Church.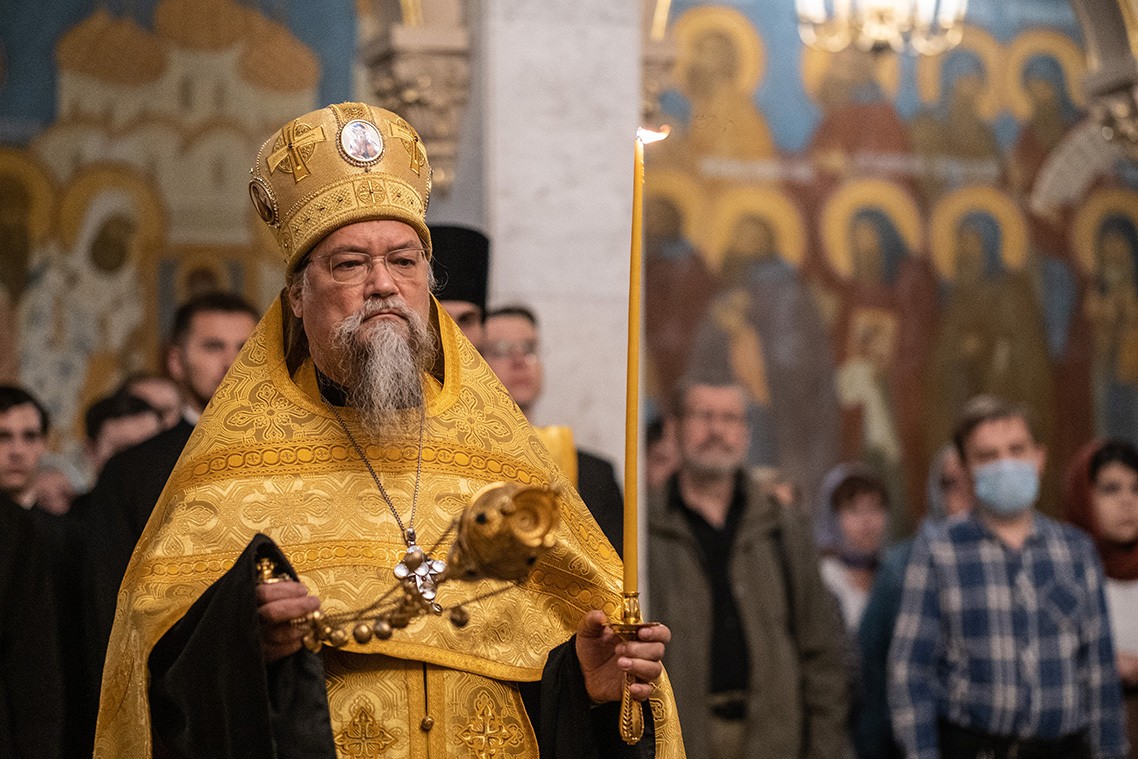 On August 29, the Bishop of Zvenigorod Theodorite, Rector of the Moscow Theological Academy, celebrated the Divine Liturgy at the seminary church of St. John Climacus co-served by teachers and students in the priesthood.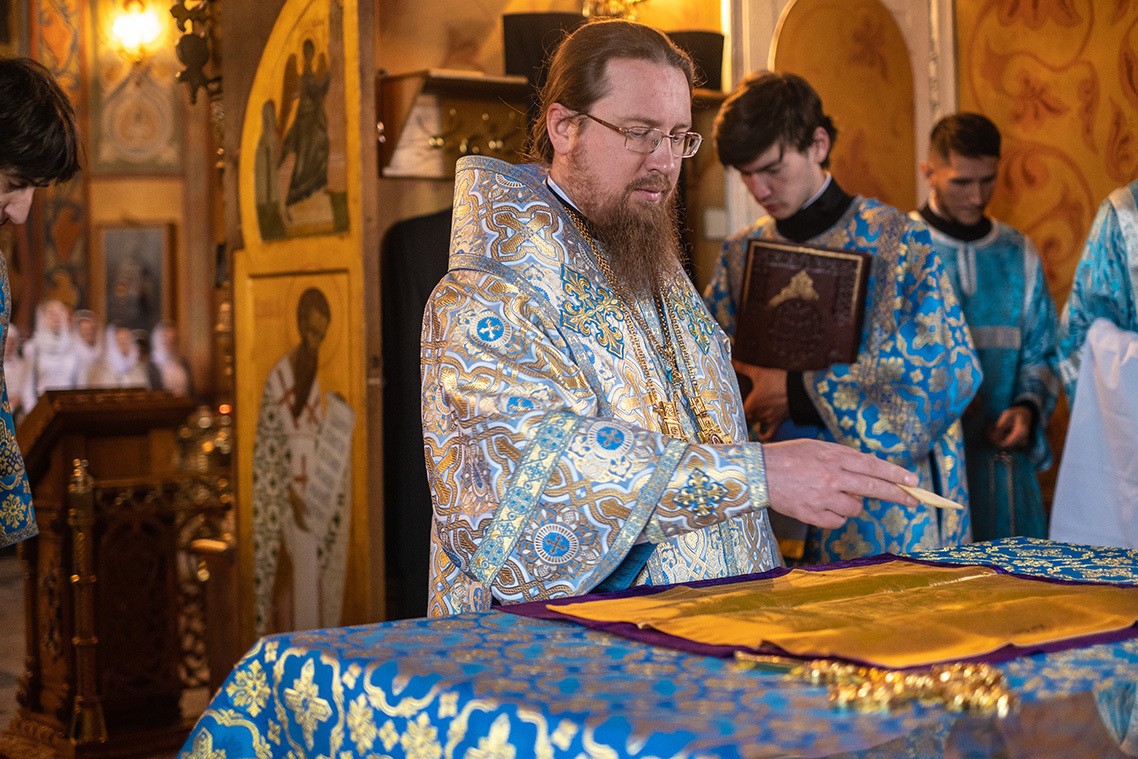 After singing the sacrament verse, Bishop Theodorite addressed an assembly with his archpastoral word.
Archimandrite Benedict (Knyazev) celebrated the Divine liturgy at the Intercession Academic Church.
Before the Communion, Hieromonk Damian (Voronov) delivered a sermon.
Background information:
Chanting during an All-night vigil performed by a male choir under the conduct of Hieromonk Nestor (Volkov) and a female choir led by Ksenya Alekseeva.
Chanting at the Intercession Academic Church performed by male choirs under the conduct of Maxim Ivanchuk and V.V. Chuvilov.
Chanting at the church of St. John Climacus performed by a female choir led by Ksenya Alekseeva.
The MThA Press Office