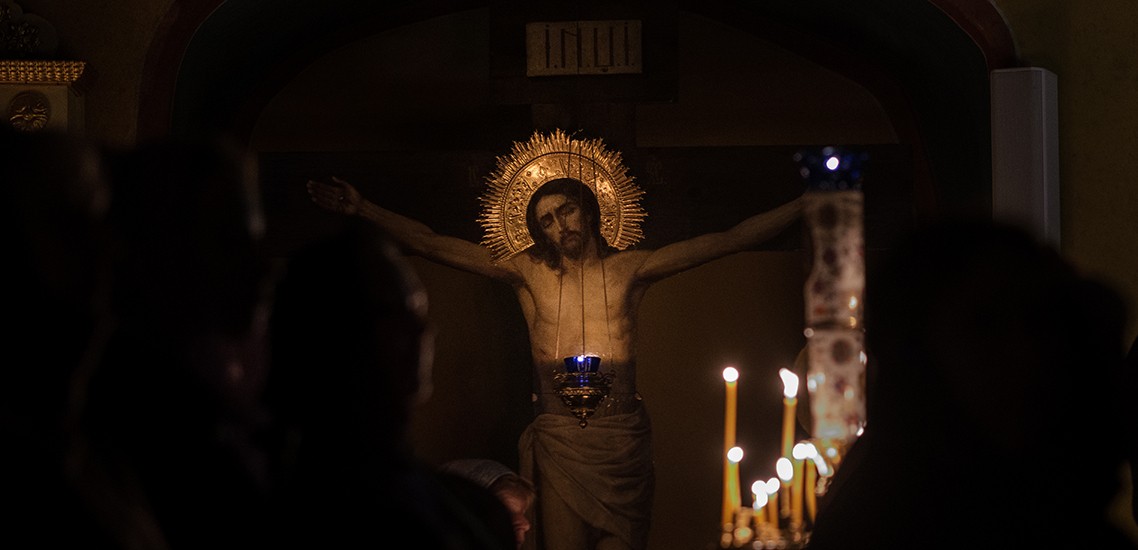 17 March 2022
Bishop Theodorite performed the akathist to the Passion of the Lord
The Lent is a time of repentance and an intensive prayer, when believers reconsiderate the Savior's live and the glorify of His Cross.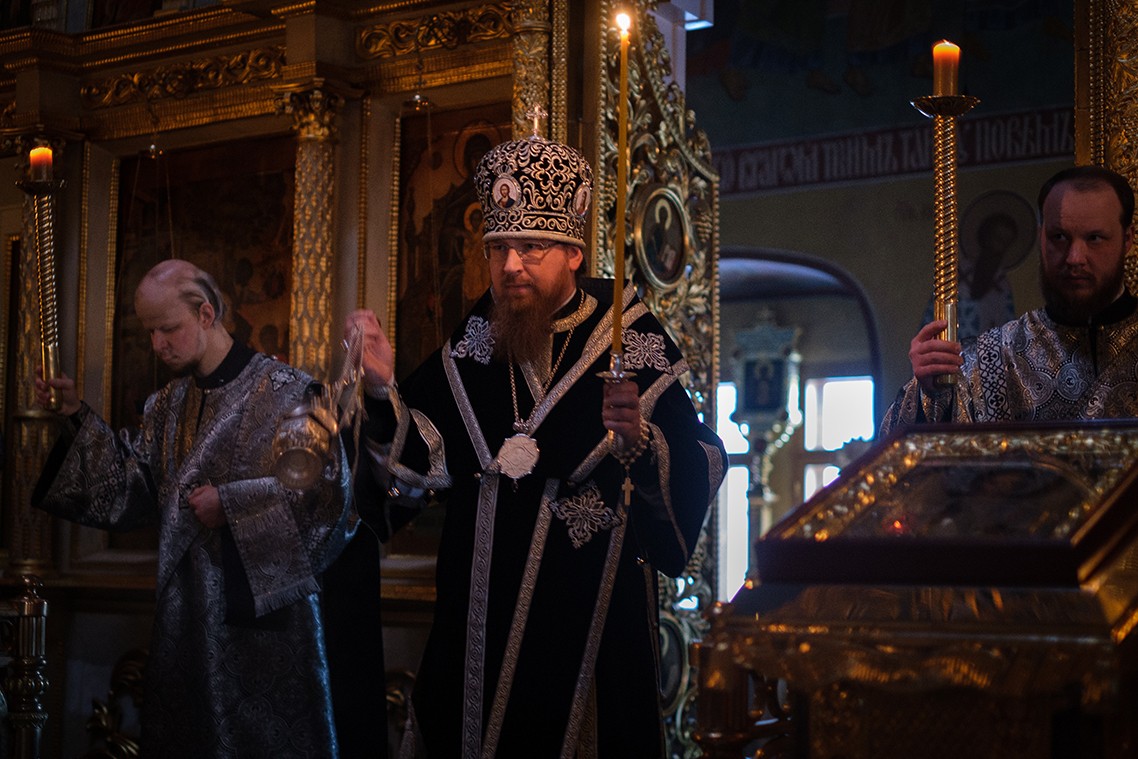 On March 16, the Bishop of Zvenigorod Theodorite, Rector of the Moscow Theological Academy, performed the Akathist to Christ's Passions at the Intercession Academic Church co-served by teachers and students in the priesthood.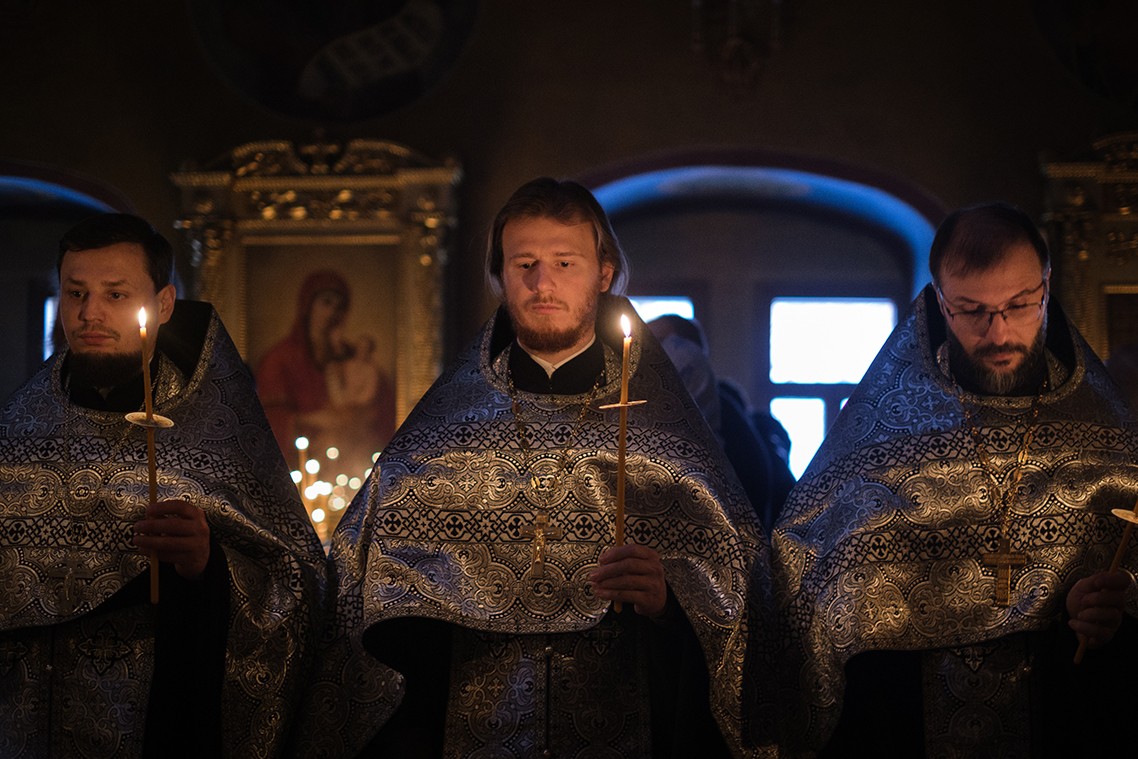 You are the true David, having taken up the cross, as if the Psalter said, you ascended Mount Golgotha, let us free from God the Father's anger the ones who sing: bless You, the Lamb of God, Who created an eternal peace and deliverance.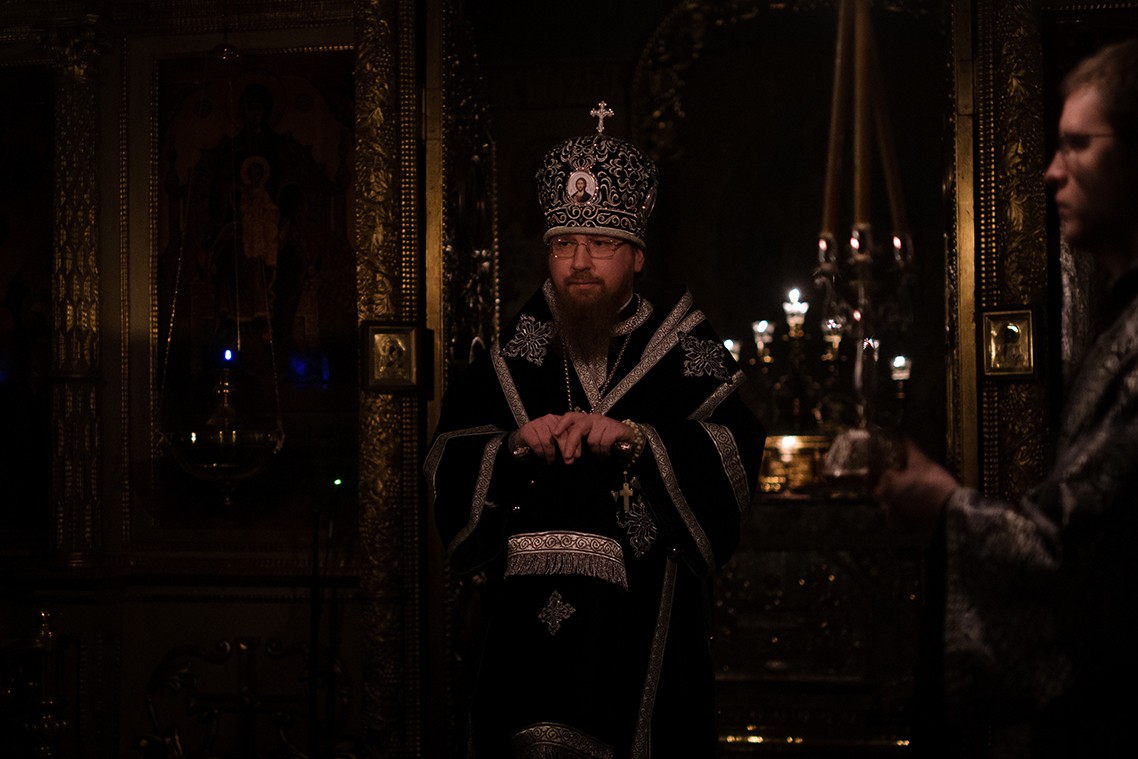 After the litany, the Rector addressed an assembly with his archpastoral word.
Background information:
Chanting performed by male choirs under the conduct of E.V. Borovinsky and V.V. Chuvilov.
The MThA Press Office