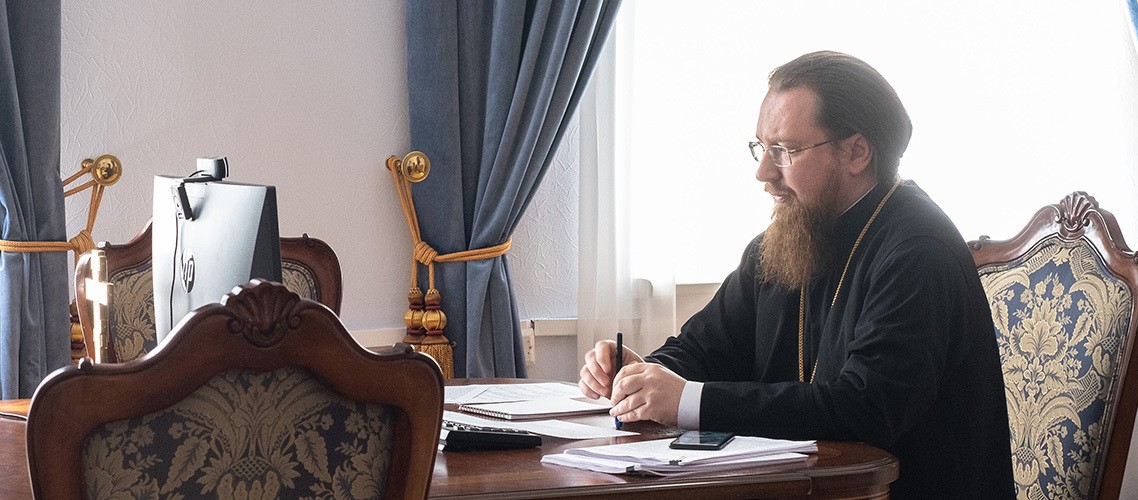 26 November 2021
Bishop Theodorite attended a working group of the Synodal Biblical and Theological Committee
On November 24, the Bishop of Zvenigorod Theodorite, Rector of the Moscow Theological Academy, took part in a meeting of the working group of the Synodal Biblical and Theological Committee on the implementation of the Patriarchal Bible Study Program.
The Metropolitan of Volokolamsk Hilarion chaired the meeting of a working group.
During the discussion, participants considered various projects including a methodological plan for studying Bible proposed by the Biblical Studies Department of the Moscow Theological Academy.
The MThA Press Office