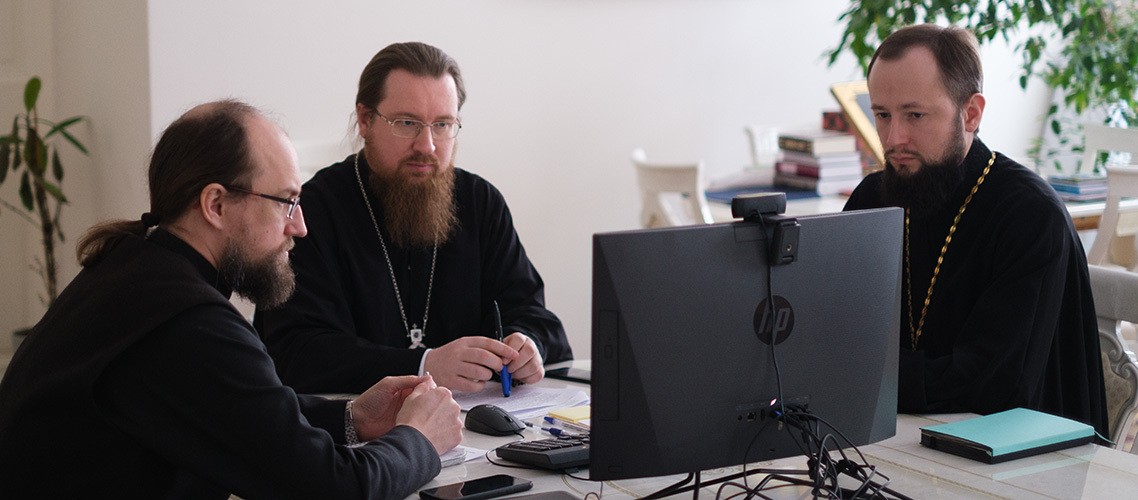 9 March 2021
Bishop Theodorite took part in a meeting of rectors and representatives of theological educational institutions of the Moscow region
A regular meeting aimed to enrich co-working and mutual interaction between theological schools of the Moscow region took part on March 9.
Archpriest Maxim Kozlov, Chairman of the Study Committee of the Russian Orthodox Church, led an event, which was attended by rectors, vice-rectors for educational, scientific and educational work of theological institutions, as well as members of the Educational Committee.
The Moscow Theological Academy was represented by its Rector the Bishop of Zvenigorod Theodorite, Archpriest Alexander Zadornov, Vice-Rector for Scientific and Theological Work, Priest Pavel Lizgunov, Vice-Rector for Academic Affairs, and Hieromonk Vyacheslav (Sorokin),Vice-Rector for Educational Work.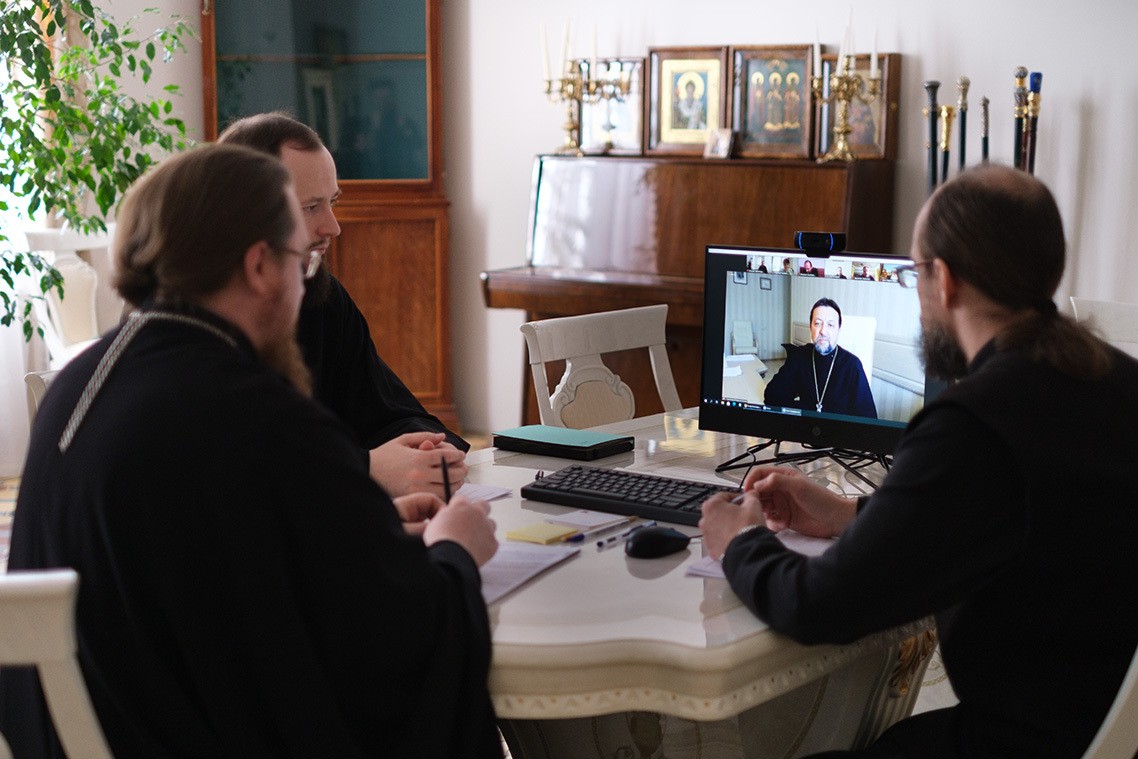 At the meeting, participants heard a number of reports prepared by the Educational Committee and theological educational institutions of the Moscow region on the implementation of the decisions taken on December 22, 2020at the previous meeting.
During the meeting, they touched upon the issue of the developing inter-network interaction in scientific, educational, methodological work and library functioning.
It was also decided to organize advanced training courses for the teaching staff of theological schools in the Moscow region.
The participants of the webinar noted a high standard of its organization and emphasized the convenience of the remote form for solving some current issues.
The MThA Press Office/Study Committee of the Russian Orthodox Church