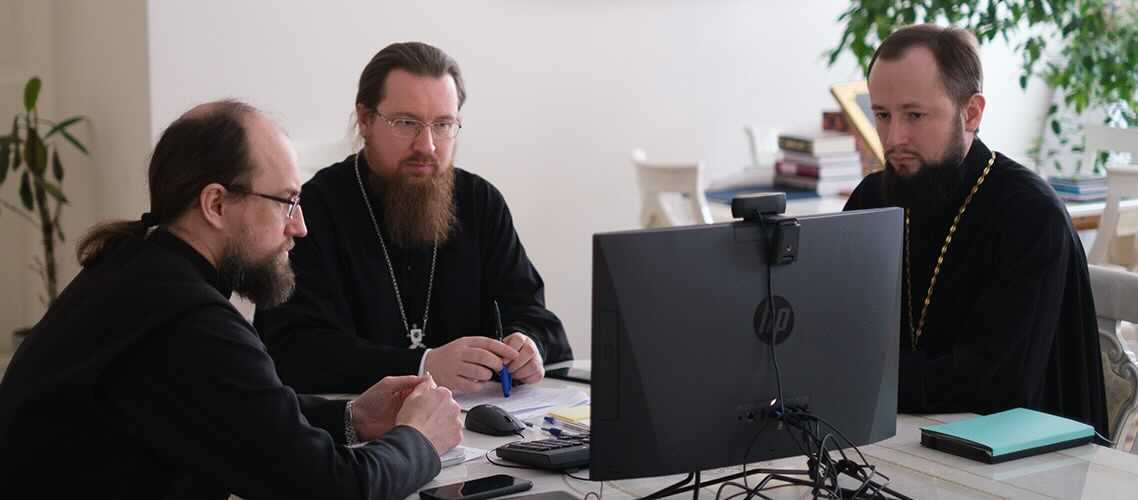 18 March 2022
Bishop Theodorite and the academic staff took part in a regular meeting of theological schools of the Moscow region
On March 17, Archpriest Maxim Kozlov, Chairman of the Educational Committee of the Russian Orthodox Church, chaired a regular meeting on enriching inter-network interaction between theological schools of the Moscow region.
The Rector Bishop Theodorite, Archpriest Alexander Zadornov, Vice-Rector for Scientific and Theological Work, Priest Pavel Lizgunov, Vice-Rector for Academic Affairs, Hieromonk Vyacheslav (Sorokin), Vice-Rector for Educational Work, presented the Moscow Theological Academy.
Members of the Educational Committee and theological educational institutions of the Moscow region gave their reports on their work and presented some ideas for optimization of the inter-network interaction.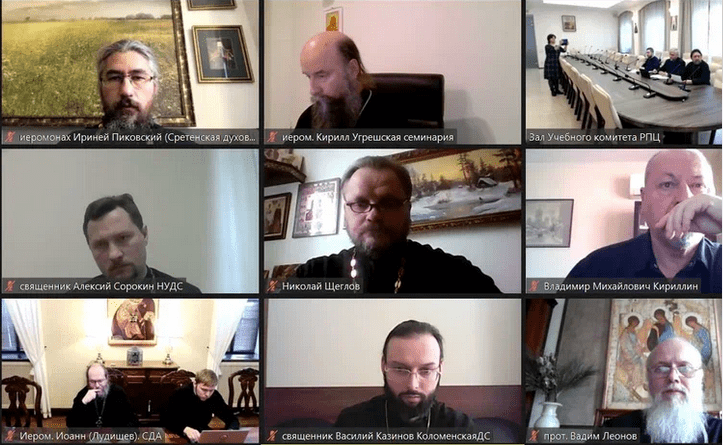 During the meeting, they discussed some issues of scientific and educational work at the theological schools, as well as issues of interaction between local libraries and the Synodal Library.
They also considered an assessment period for final qualification works in 2021/2022 academic year, student scientific conferences and an inter-library cooperation.
It was also decided to organize a chess tournament among theological schools of the Moscow region in May 2022.
Next meeting is scheduled in autumn 2022.The MThA Press Office/Study Committee