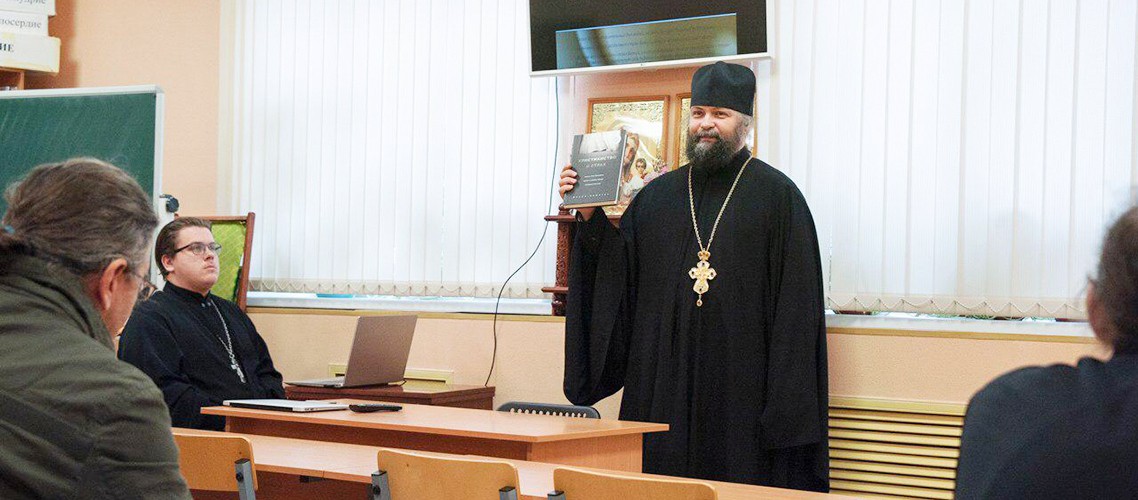 17 September 2020
Director of the MThA Library Hegumen Dionisy (Shlenov) delivered a speech on "The fear of God and human fear in the patristic tradition"
On September 17, a fraternal meeting of the Korolev Deanery of the Moscow Diocese gathered about 30 clergymen.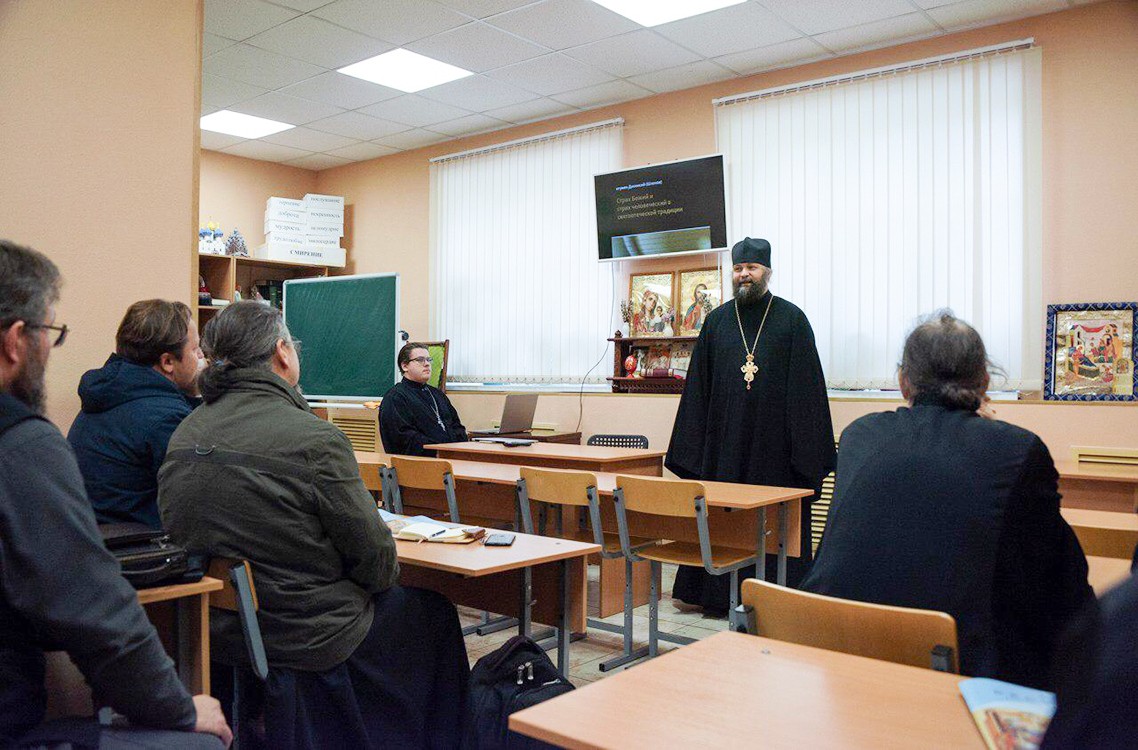 After a traditional discussion of current issues, hegumen Dionisy (Shlyonov), Director of the Moscow Theological Academy Library, delivered a speech and a presentation on "The fear of God and human fear in the patristic tradition".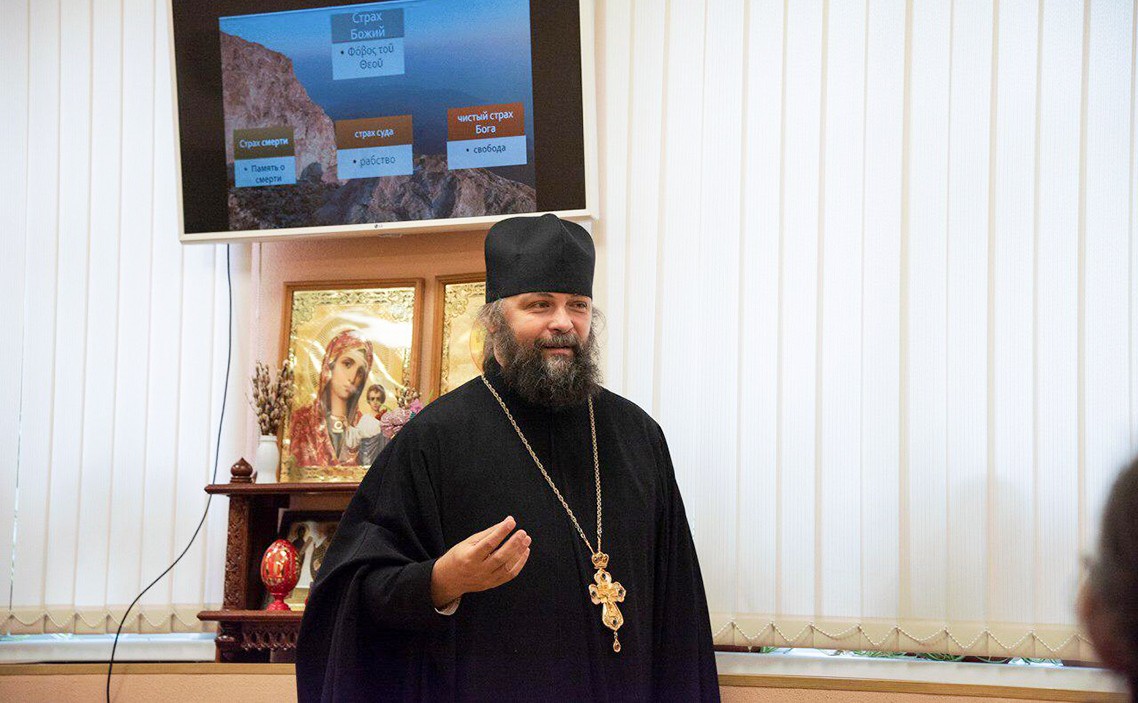 The speaker outlined Orthodox holy fathers' teaching about the fear of God as an initial and fundamental virtue which is important at all stages of a Christian's life. Despite the fact that the report was based on a number of original texts and had a scientific character, it evoked a lively response from the audience.
The MThA Press Office