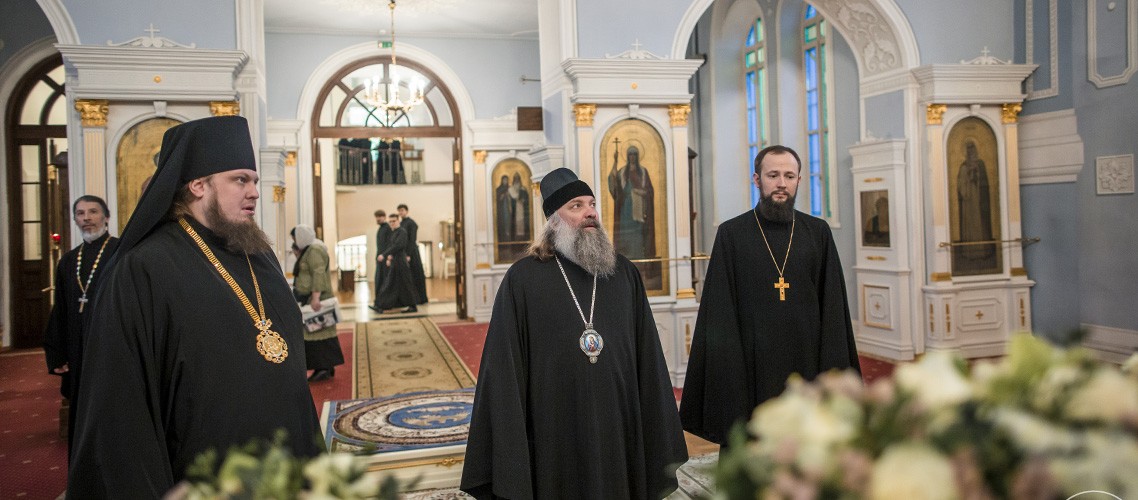 18 February 2020
The MThA delegation visited the Saint-Petersburg Theological Academy
On February 17th the bishop of Zvenigorod Pitirim, Rector of the Moscow Theological Academy, hieromonk Vyacheslav (Sorokin), Vice-rector for educational work, and N.V. Leontyev, Vice-rector for licensing and accreditation work, visited the Saint-Petersburg Theological Academy. Guests observed lessons at the Church Art faculty.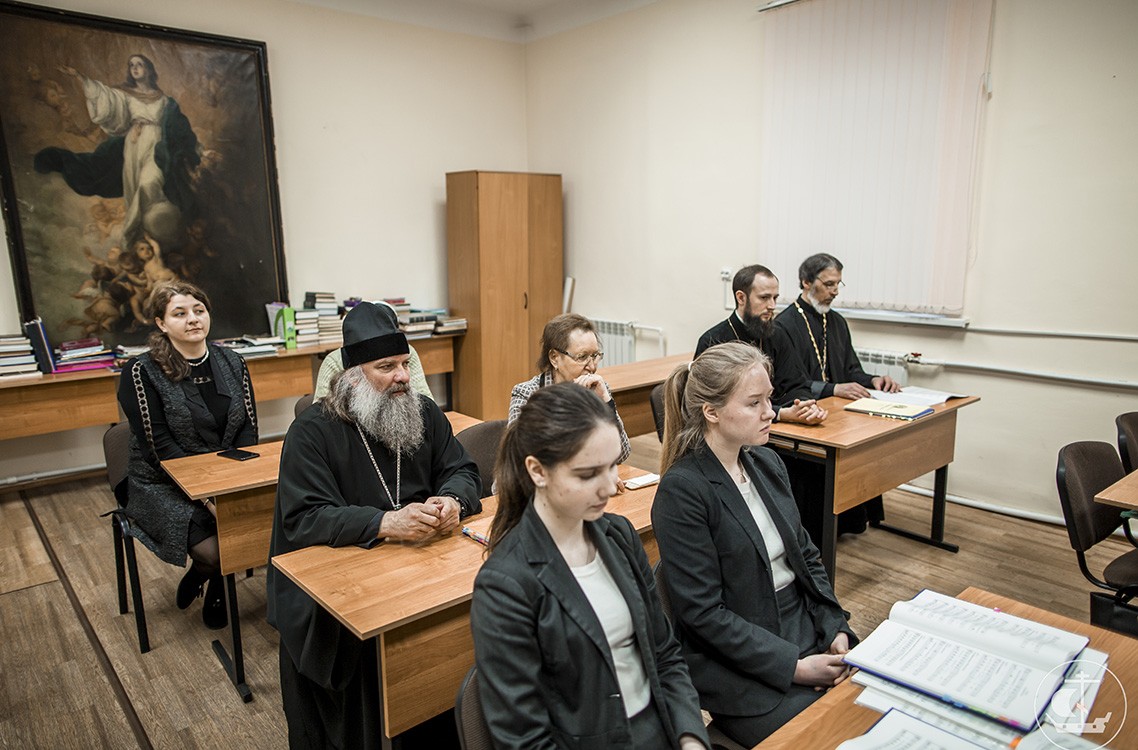 The bishop of Petergof Siluan, Rector of the Saint-Petersburg Theological Academy, showed the guests an academic church in honour of Apostol John the Evangelist and introduced them to its history, interior decoration and relics.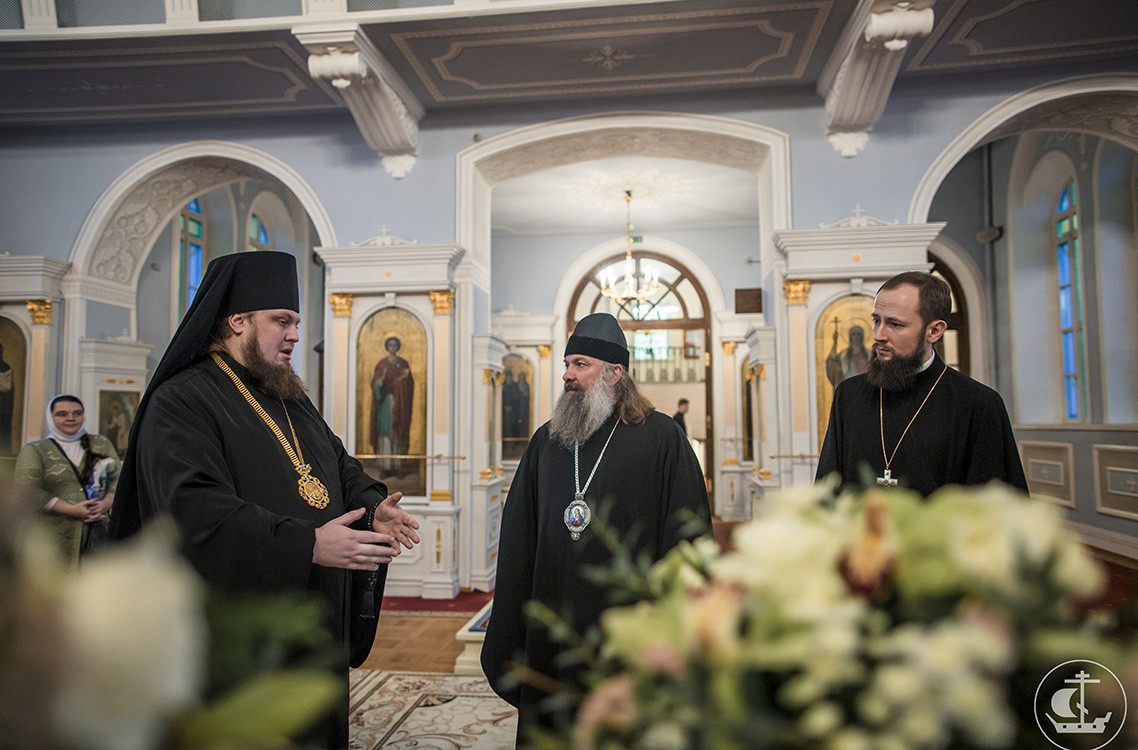 After that on an ambo of the church rectors of two theological institutions exchange presents. Bishop Pitirim presented an icon of the Intercession of the Theotokos to the rector of the Saint-Petersburg Theological Academy. In return from bishop Siluan he got an icon of Apostol John the Evangelist.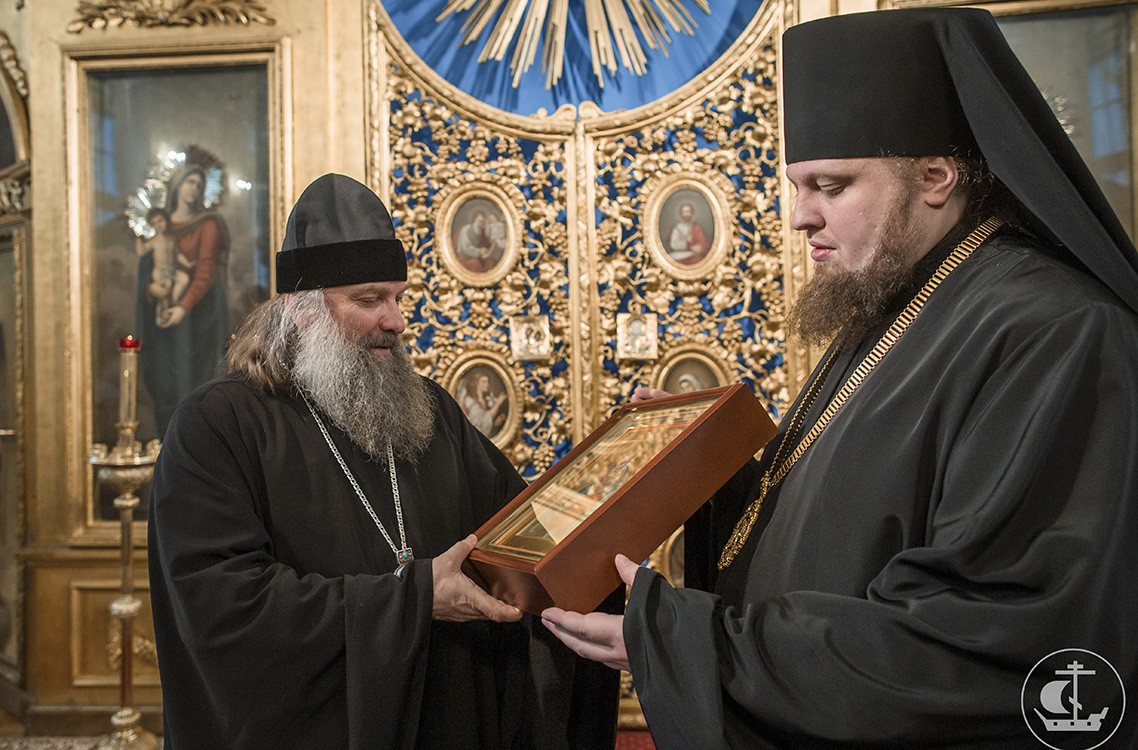 Also the guests were taken on excursion round an archeological academic museum where they visited exhibitions dedicated to new martyrs of the Russian Church, the 10th anniversary of His Holiness Patriarch of Moscow and All Russia Kirill's enthronement and Metropolitan Nikodim's (Rotov) activity.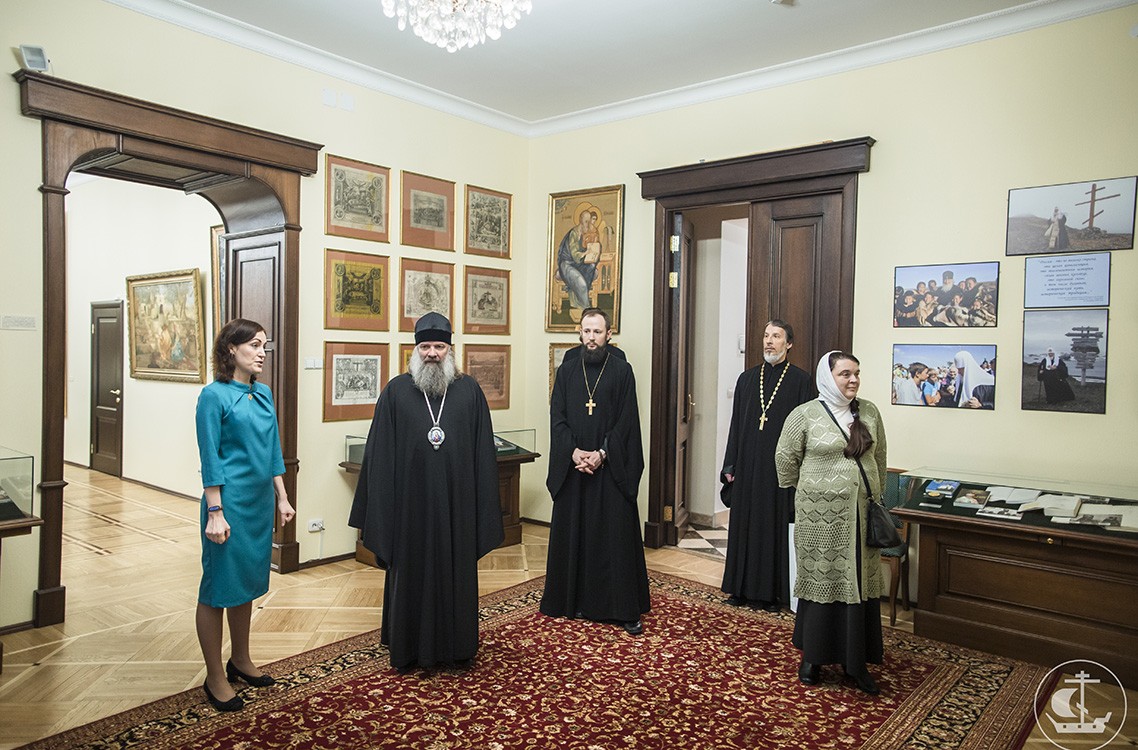 After the excursion the delegation attended Church art faculty where they were greeted by a faculty dean E.M. Gundyaeva, Vice-Rector for culture.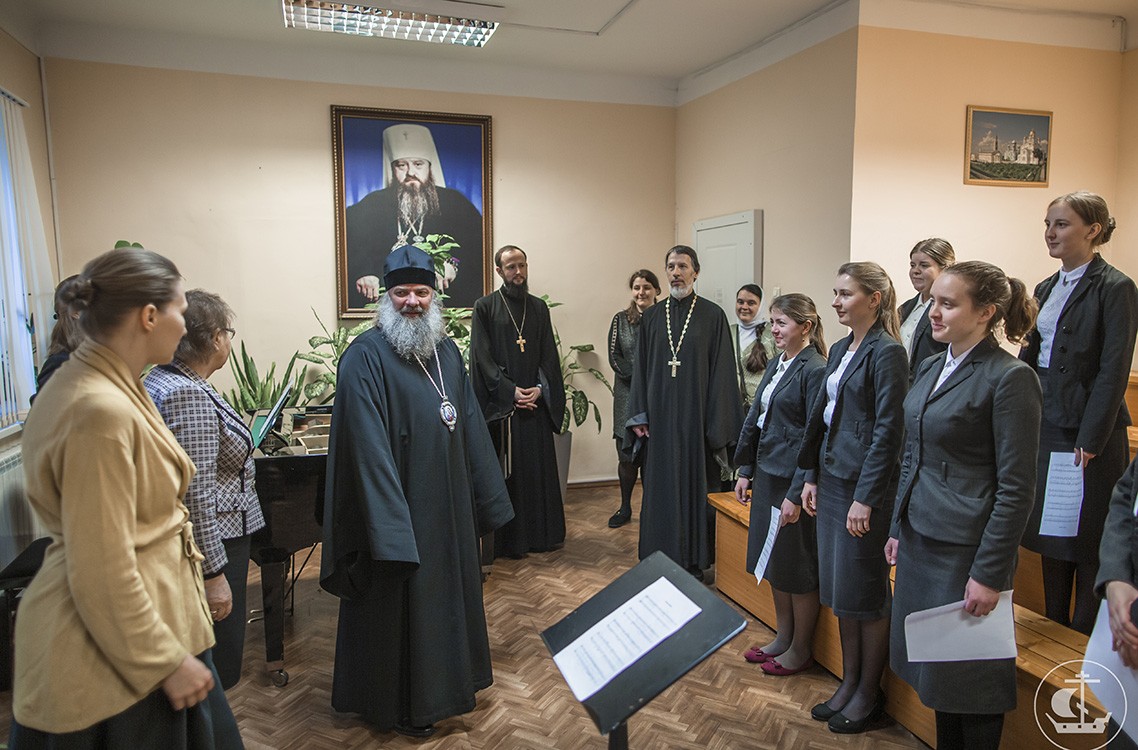 Later the guests had an opportunity to observe the teaching methodology and evaluate students' knowledge and skills by attending conducting, church singing, solfeggio, voice training and piano lessons.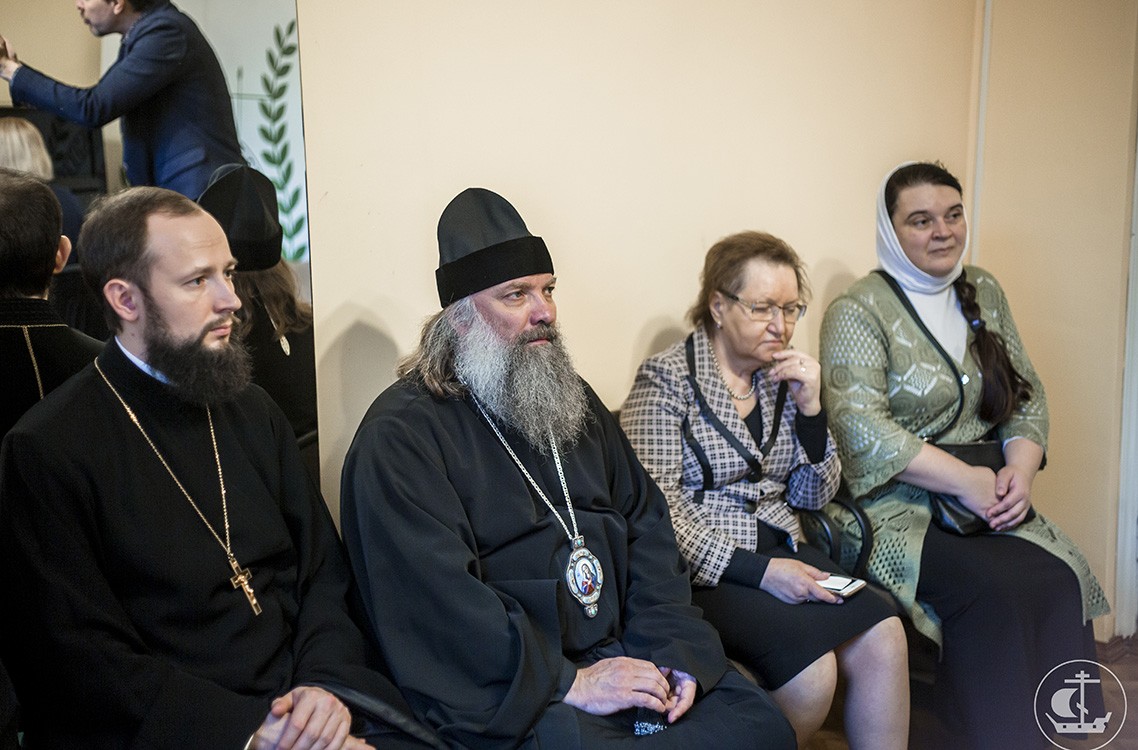 While getting acquainted with an educational process, both sides were able to discuss some important pedagogical and organizational questions.
The MThA Press Office/The SpbThA Press Office