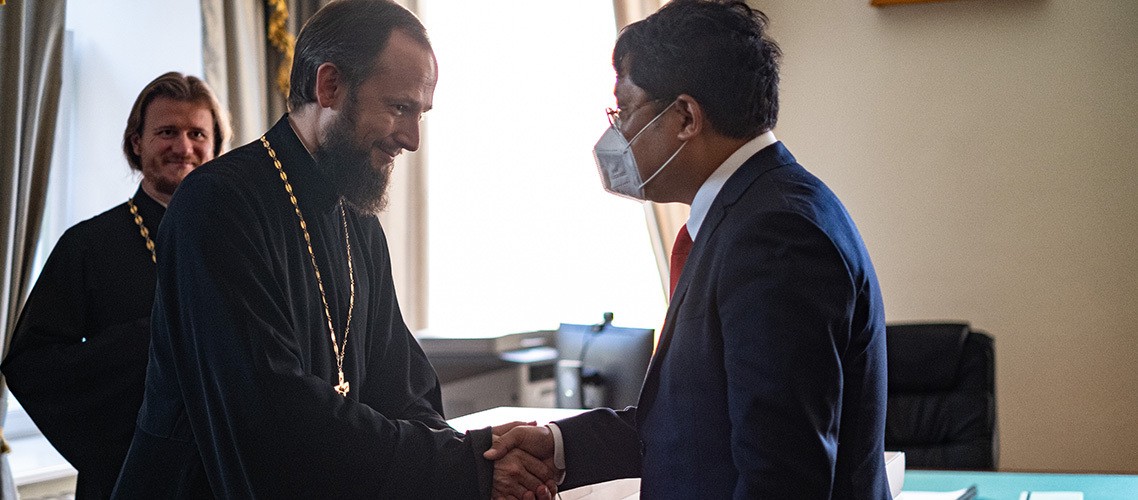 5 October 2021
Representatives of a Chinese technology company visited the Academy
On October 5, representatives of a Chinese technology company visited the Moscow Theological Academy. The meeting with administration staff and students took place at the Elizabethan Hall of the Academy.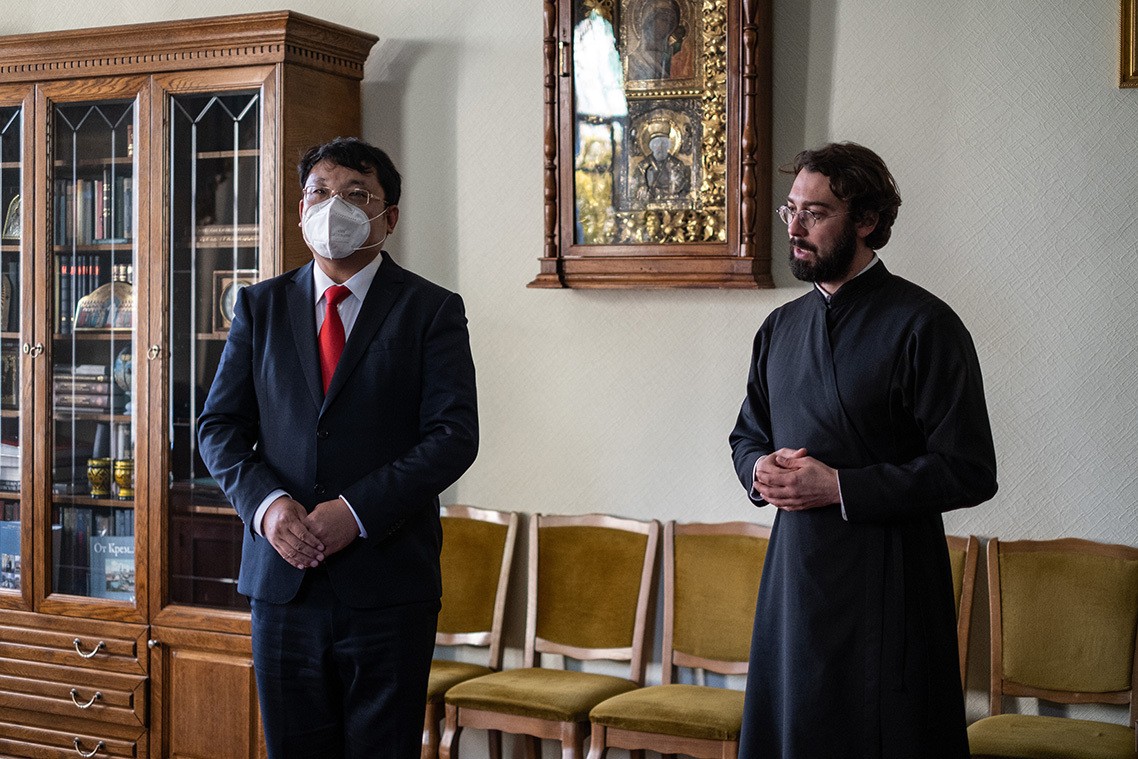 At the meeting, Mr. Cao Yalian, Chairman of a Chinese technology company, gave a lecture on some features of Chinese philosophy and language. At the end, they presented the Moscow Theological Academy new laptops to strengthen cultural and economic ties between two countries.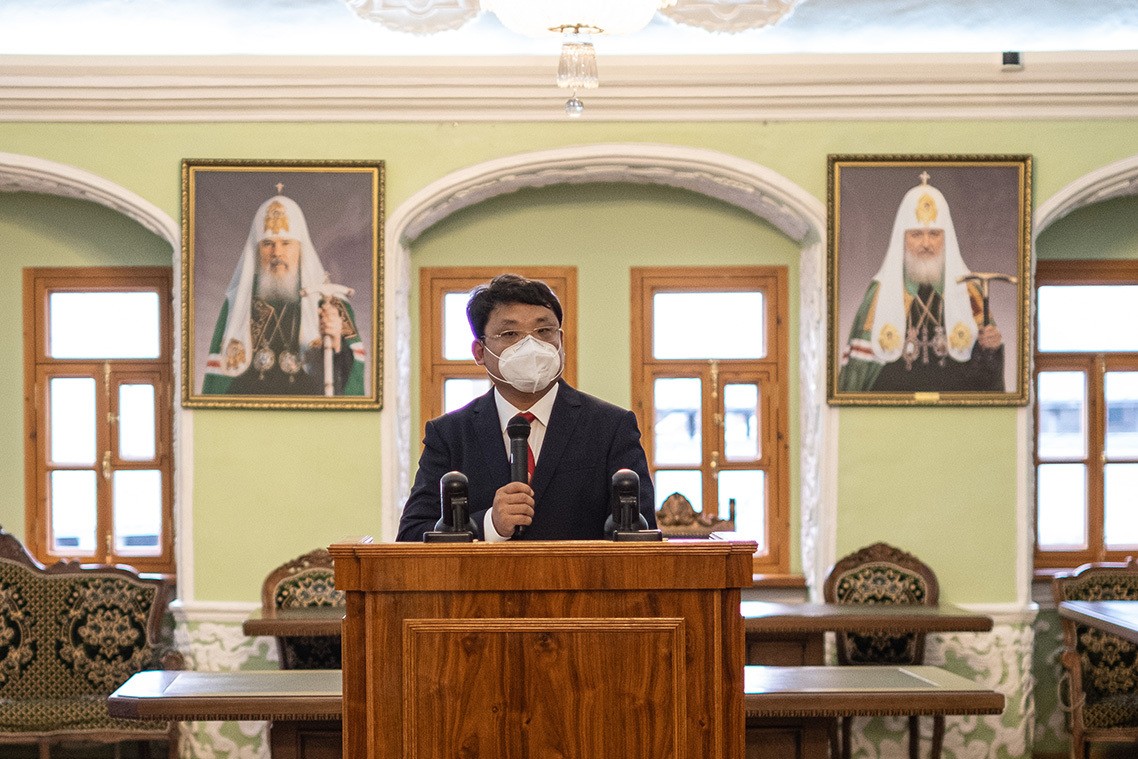 On behalf of the Academy, Hieromonk Vyacheslav (Sorokin), Vice-rector for educational work cordially thanked the guests and marked an importance of the relationships between a Chinese side and the Moscow Theological Academy.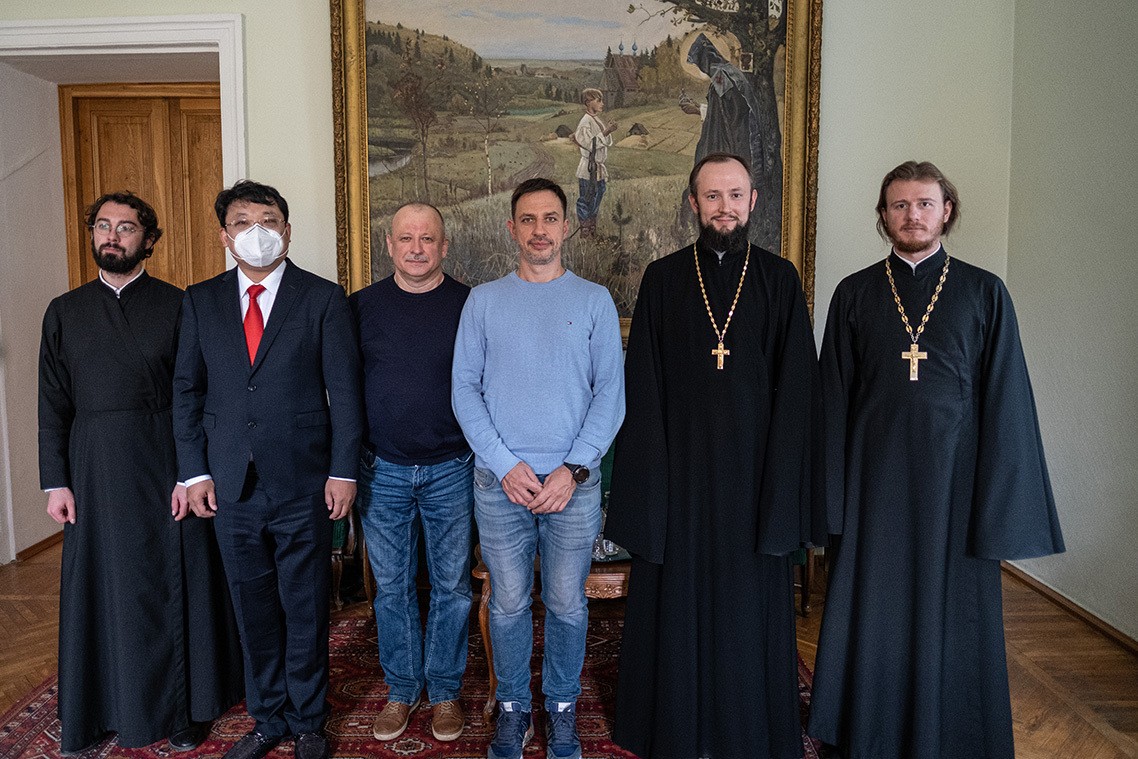 The meeting organized by Semyon Eryshev, Assistant at the Far Eastern Center (FEC) and a Chinese language teacher, was dedicated to the 20th anniversary of establishing the organization in 2001 by Priest Seraphim Petrovsky.
The MThA Press Office