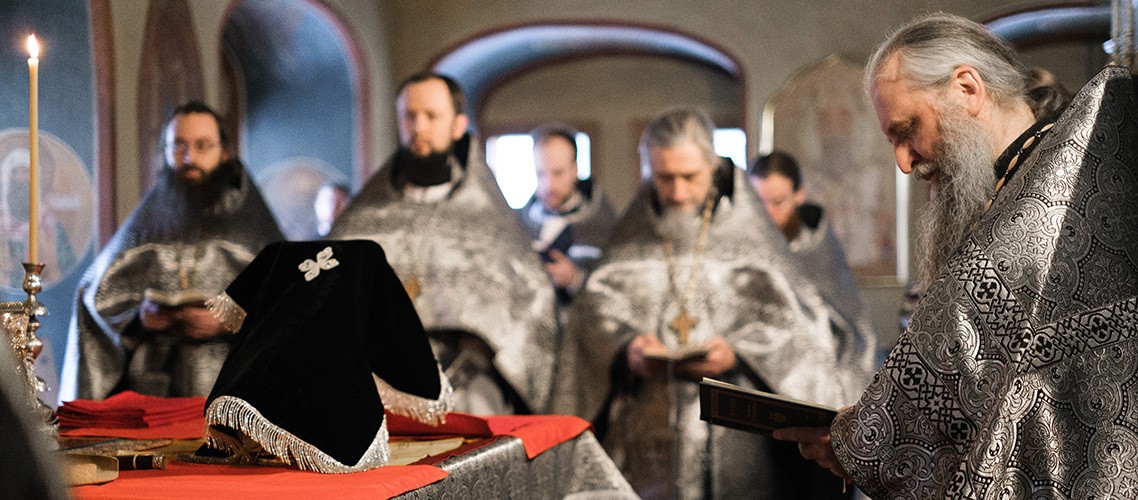 31 March 2021
Academy prayed at the Liturgy of the Presanctified Gifts
"And this is eternal life, that they may know You, the only true God, and Jesus Christ whom You have sent." (John 17: 3). The whole meaning of Christianity can be described by these words of Christ. After all, man was created in order to perceive God his Creator. This knowledge comes when a human soul meets the Living God and no longer wants to leave its Source of Life.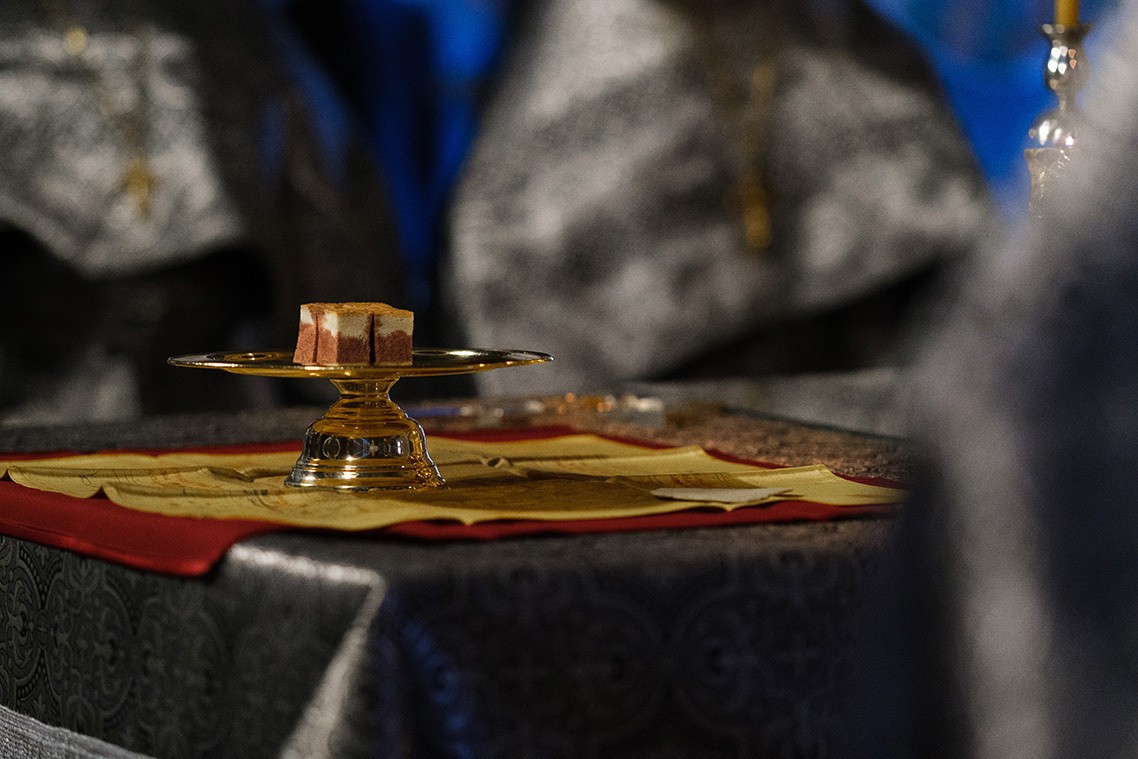 In the Sacrament of the Divine Eucharist, the Lord gives people His Body and Blood. Taking the Holy Gifts, a person unites with the Lord, and this is how the closest connection with the Creator is possible.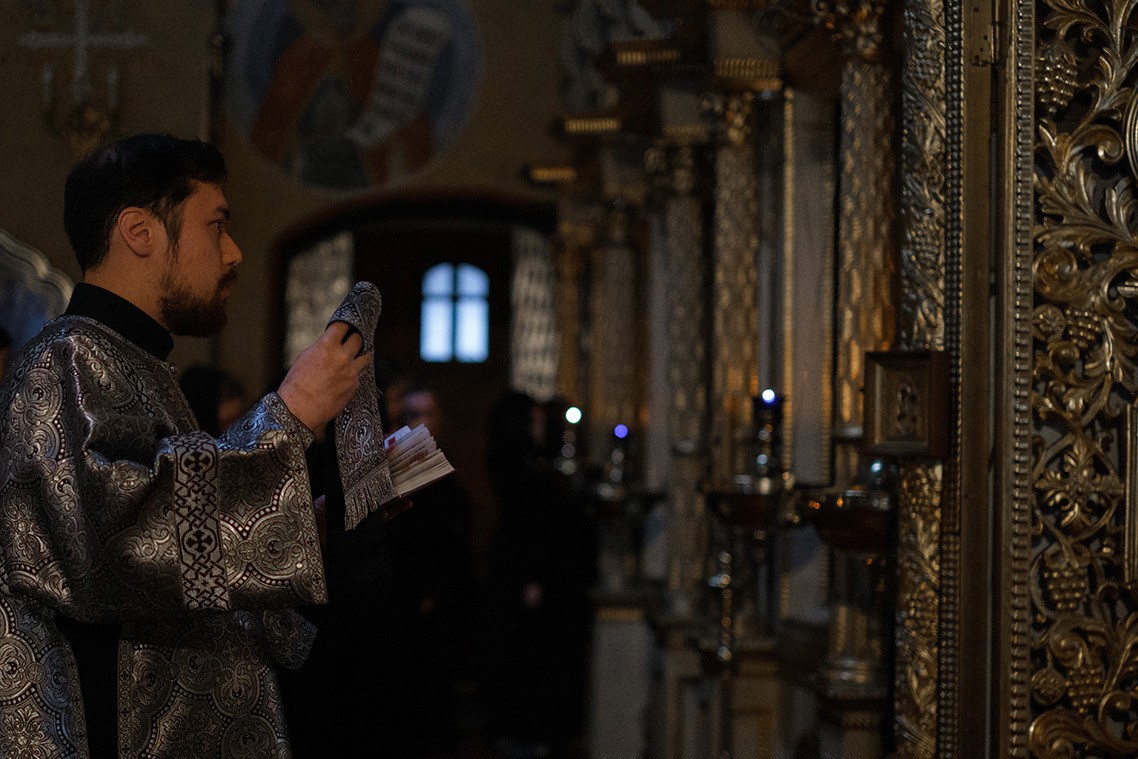 On weekdays of the Great Lent, the Eucharist is not celebrated. However, the Holy Church established a great consolation for her faithful children that is the Liturgy of the Presanctified Gifts. The believers only meet them with a cry:
Grant us uncondemned Communion, may our mental eye be enlightened so that we will become sons of the Light and the Day».
On March 31, Hieromonk Theodore (Yulaev) performed the Liturgy of the Presanctified Gifts at the Intercession Academic Church co-served by teachers and students in the priesthood.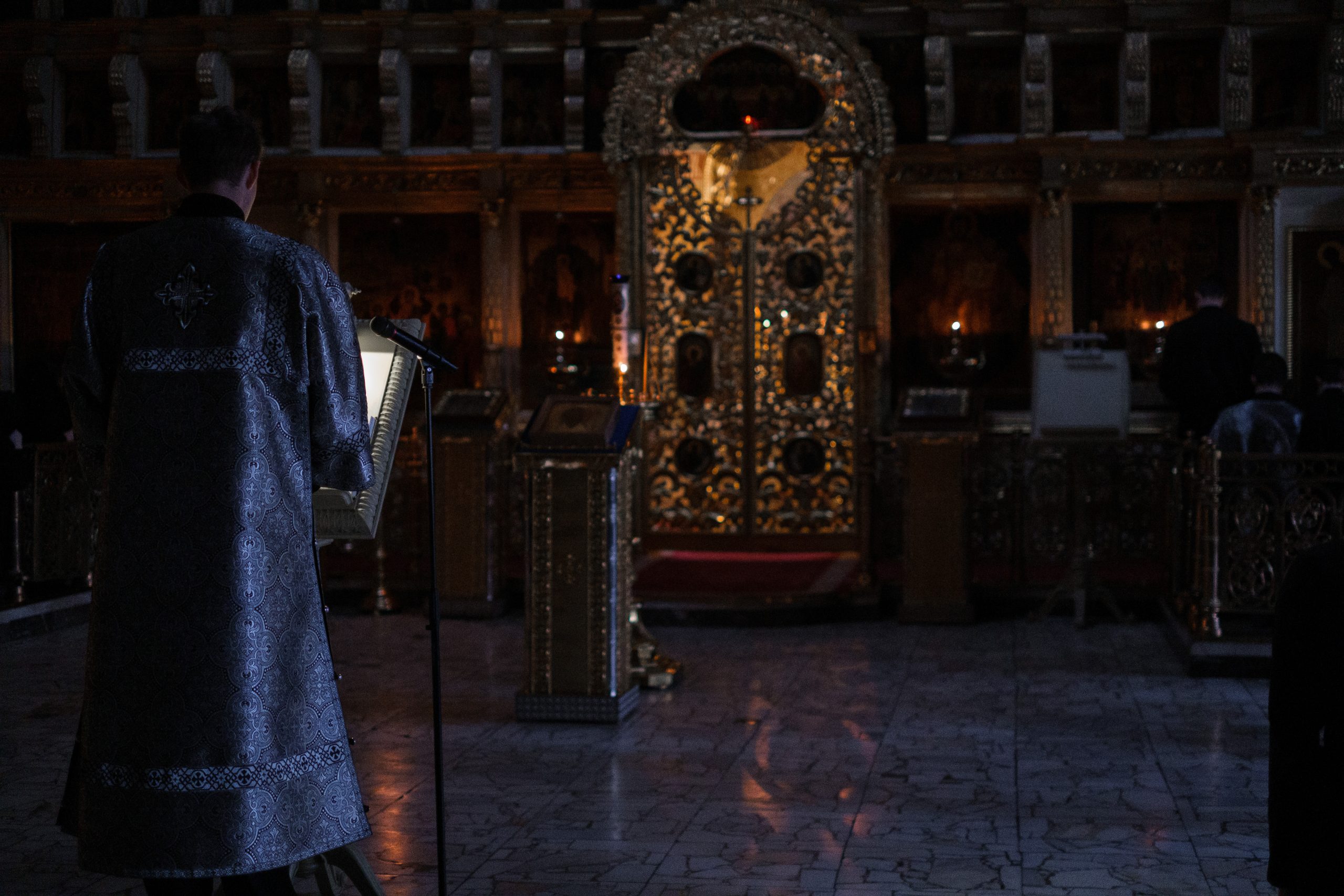 Background information:
Chanting performed by a male choir conducted by V.V. Chuvilov and a female choir led by S.P. Borovinskaya.