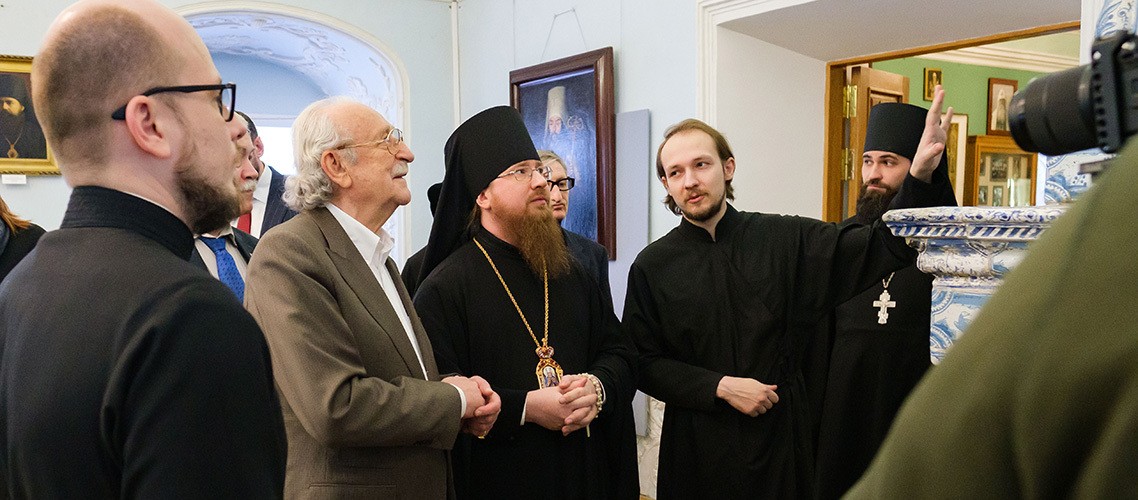 6 December 2021
The Academy received some new items related to His Holiness Patriarch Alexy I (Simansky)
On December 2, S.Yu. Nikolaev donated a unique collection of documents and items related to a life of His Holiness Patriarch Alexy I (Simansky) to the Museum of the Moscow Theological Academy "Church-Archaeological Cabinet", which celebrates its 150th anniversary.
The collection consisted of some materials from Daniil Ostapov's archive such as "The Diary of His Holiness Patriarch Alexy's visit to Tbilisi, October - November 1951" compiled by Ostapov (typescript, bound) and three photo albums. Two of them contain photos of Patriarch Alexy I, while a third one is dedicated to the 150th anniversary of the Moscow Theological Academy in the Holy Trinity – St. Sergius Lavra (1964).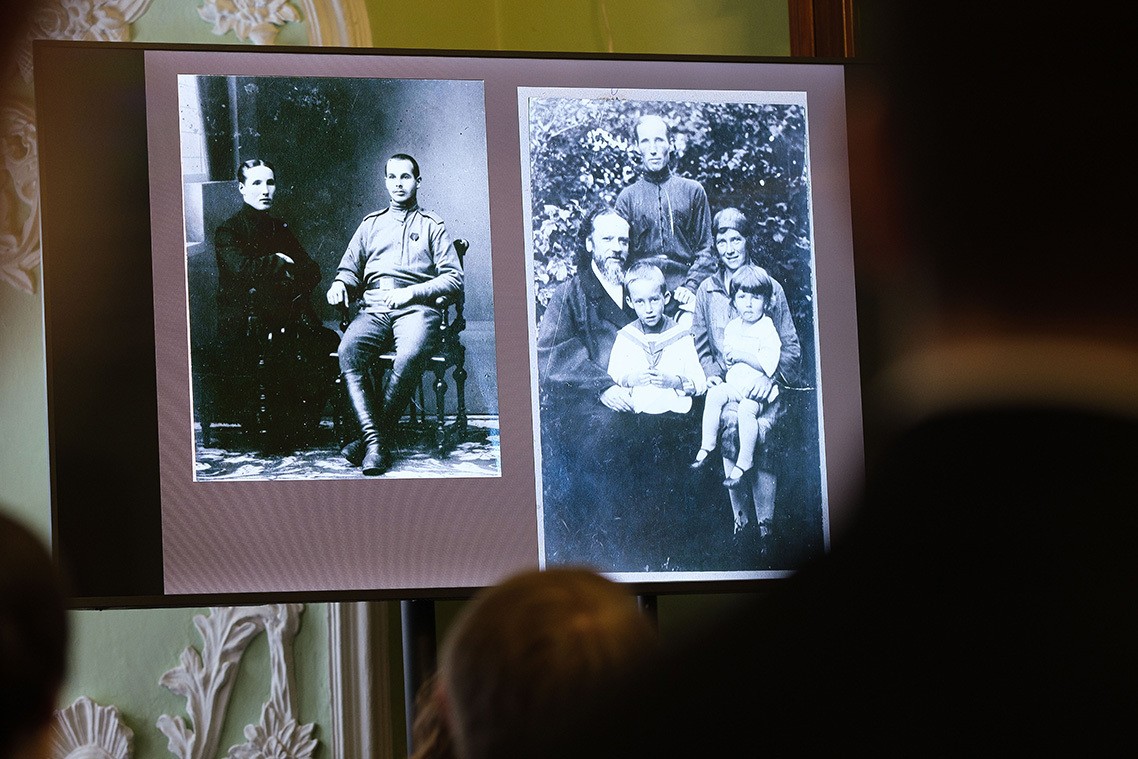 There were extra commemorative materials and photographic documents from Archpriest Boris Stark's archives, who was a prominent church figure in the Russian diaspora and the USSR.
A set of pilgrimage relics from the Holy Trinity-St. Sergius Lavra of the XVIII - early XX centuries made a third part of the donated objects. There was a gilded silver altar cross (1742), icons, a folding plate and an altar cross made by woodcarvers at the Trinity monastery, two bottles with wooden models of "The Mother of God at the Gethsemane", 5 carved wooden souvenirs with scenes of St. Sergius's life, 3 painted wooden ladles made by Sergiev Posad masters, a glass cup with an image of the Trinity Cathedral and pieces of porcelain from M.S. Kuznetsov's factories. In addition to this, there were some items of the second half of the XIX - early XX centuries originated from the Gethsemane desert and its brethren, as well as an example of the "Trinity Gift for Children".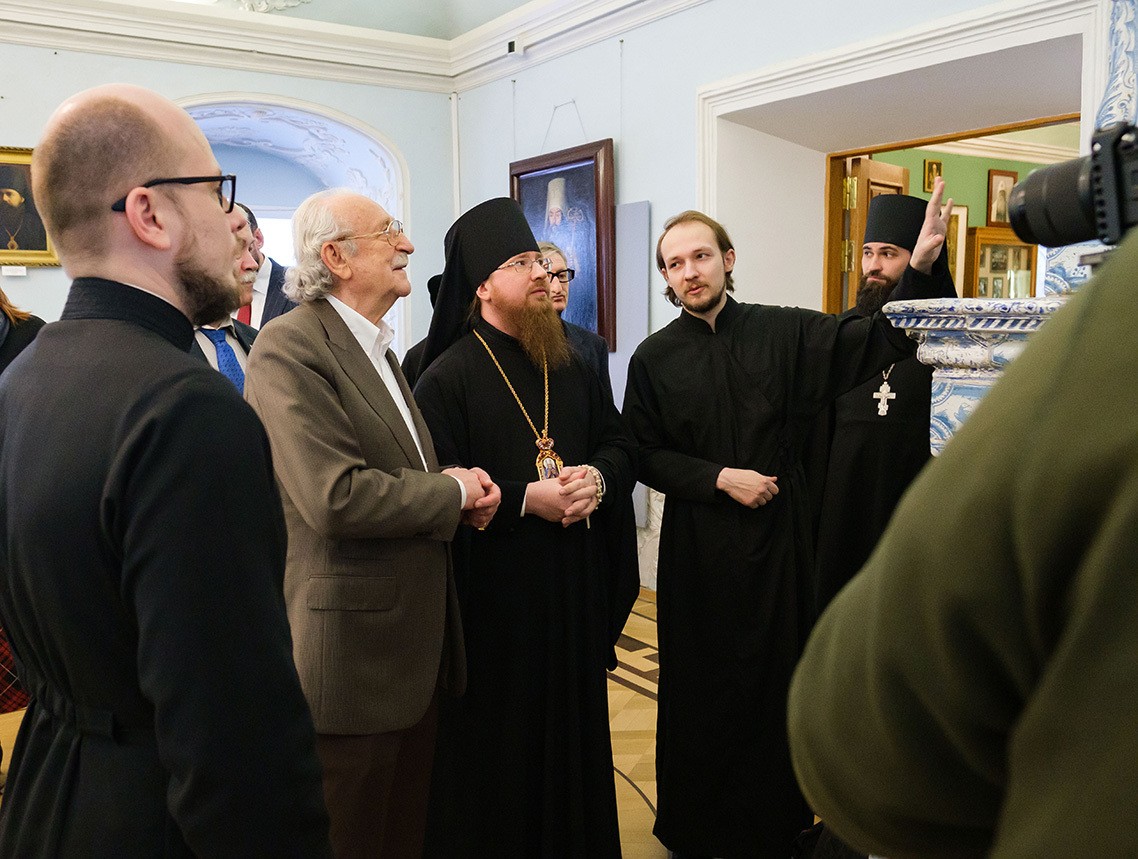 The Bishop of Zvenigorod Theodorite, Rector of the Moscow Theological Academy, greeted S.Yu. Nikolaev and guests at the Elizabethan Hall.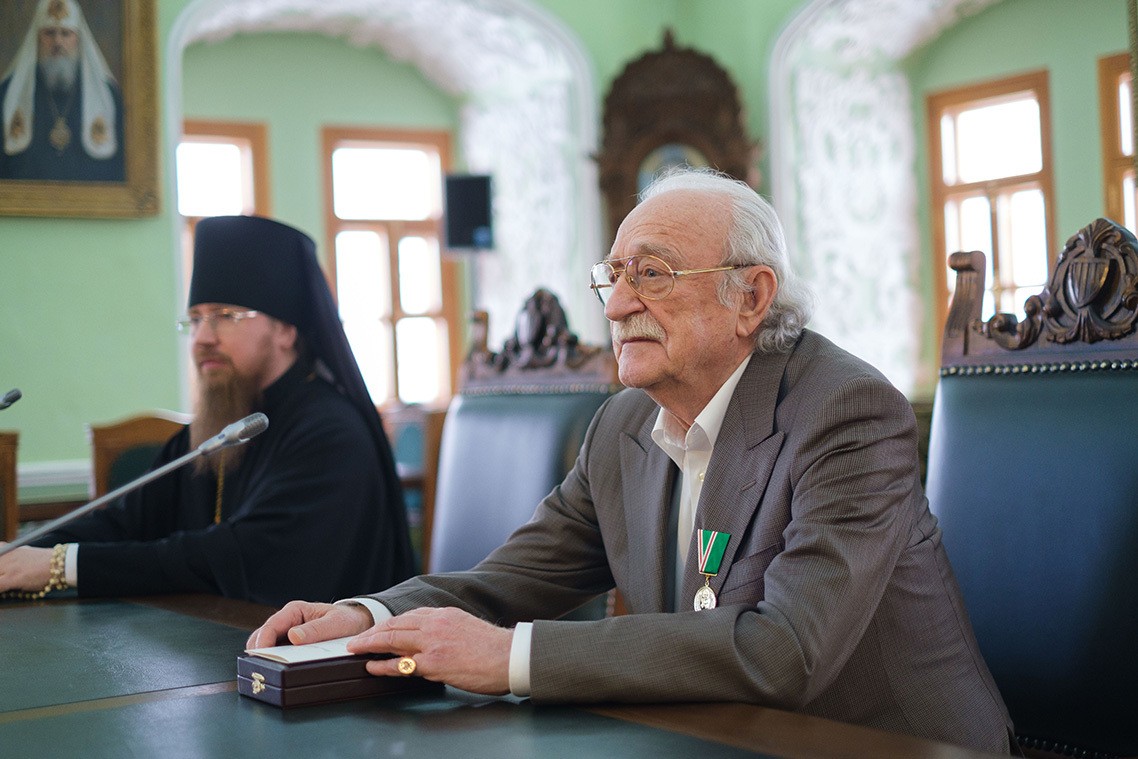 Then, they heard some reports on the cultural and historical background of the exhibits made by:
E.M. Yukhimenko, Doctor of Philology, Chief Researcher of the State Historical Museum, a certified expert on cultural values ​​of the Russian Ministry of Culture;
A.Yu. Podkamennaya, a curator of the Museum of the Moscow Theological Academy "Church-Archaeological Cabinet".
At the end, Bishop Theodorite thanked Stanislav Yuryevich for his generous gesture and awarded him with the Patriarchal Gratitude medal.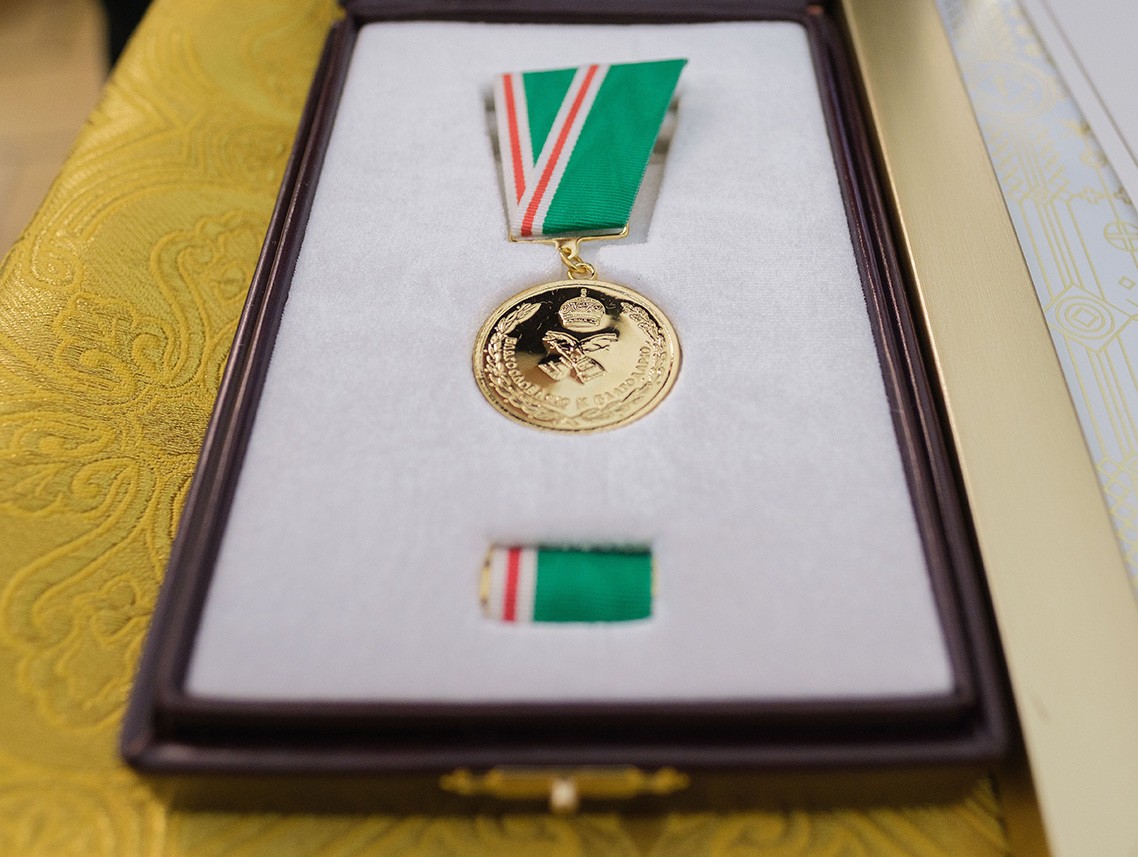 Bishop Theodorite also thanked Sergei Robertovich Krastyn for his active participation in a life of the Moscow Theological Academy and gave him the MThA diploma.
The event concluded with a chant "Who will separate us from the love of Christ."
The MThA Press Office