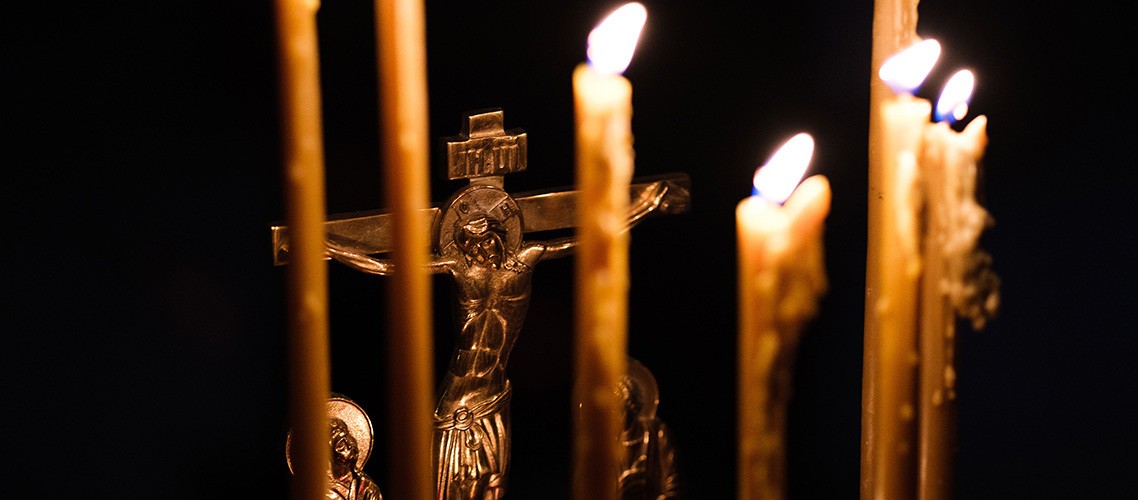 15 December 2021
A memorial service for the departed Honored Professor K.E. Skurat
On December 15, teachers, students and staff of the Moscow Theological Academy gathered at the Intercession Academic Church to pray for the repose of the MThA Honored Professor Konstantin Efimovich Skurat.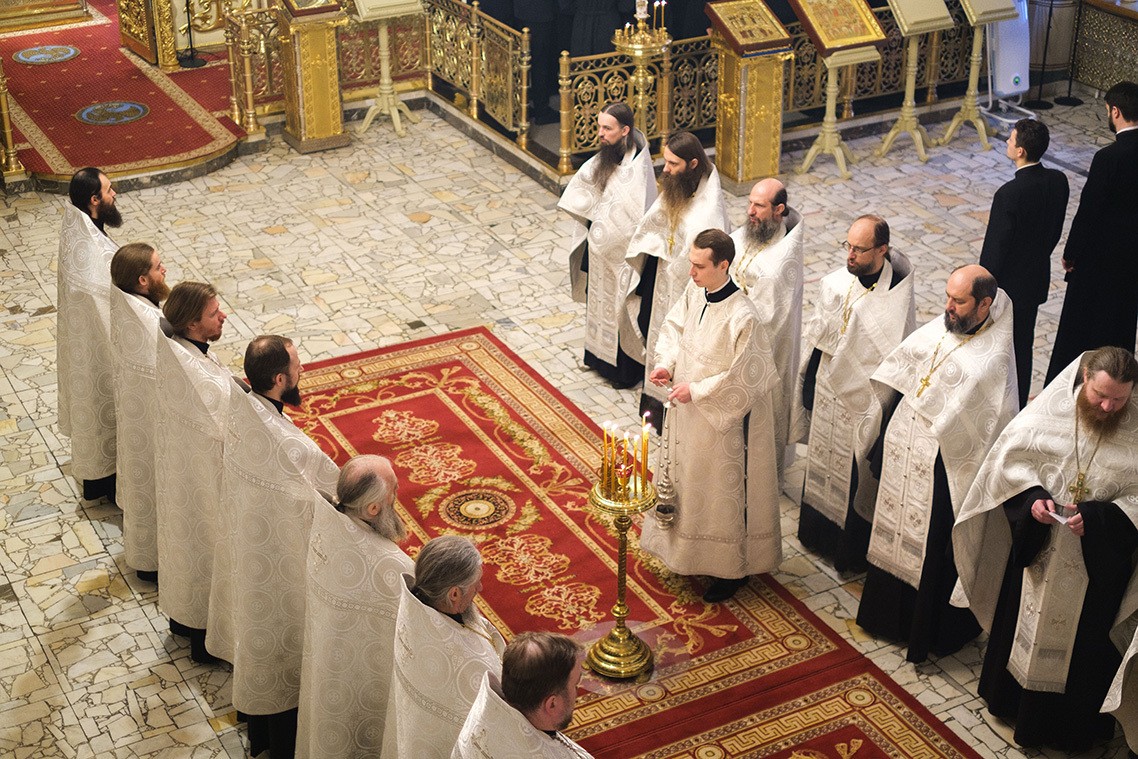 The Bishop of Zvenigorod Theodorite, Rector of the Moscow Theological Academy, officed a funeral service co-served by teachers and students in the priesthood.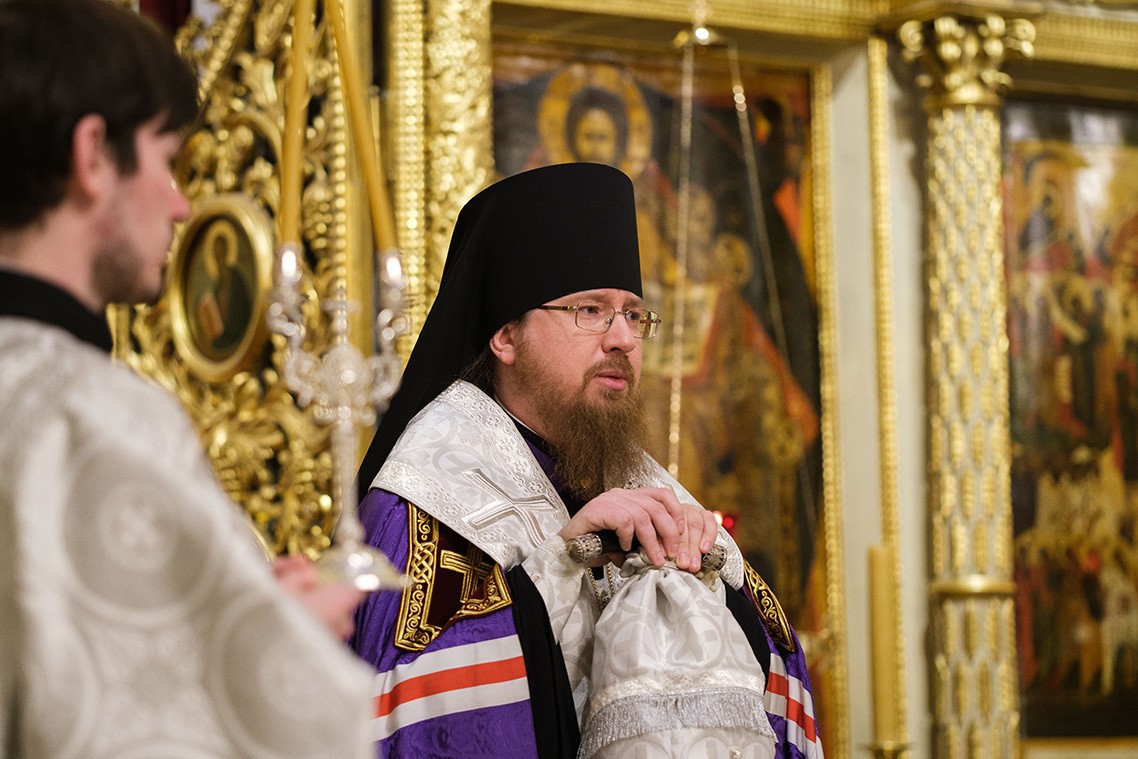 Before that, Bishop Theodorite addressed an assembly with his archpastoral word, in which he recalled Konstantin Efimovich's life and his good character. Then, everyone prayed for a newly departed teacher, who was a mentor and a prominent example for many generations of the Moscow Theological Academy students.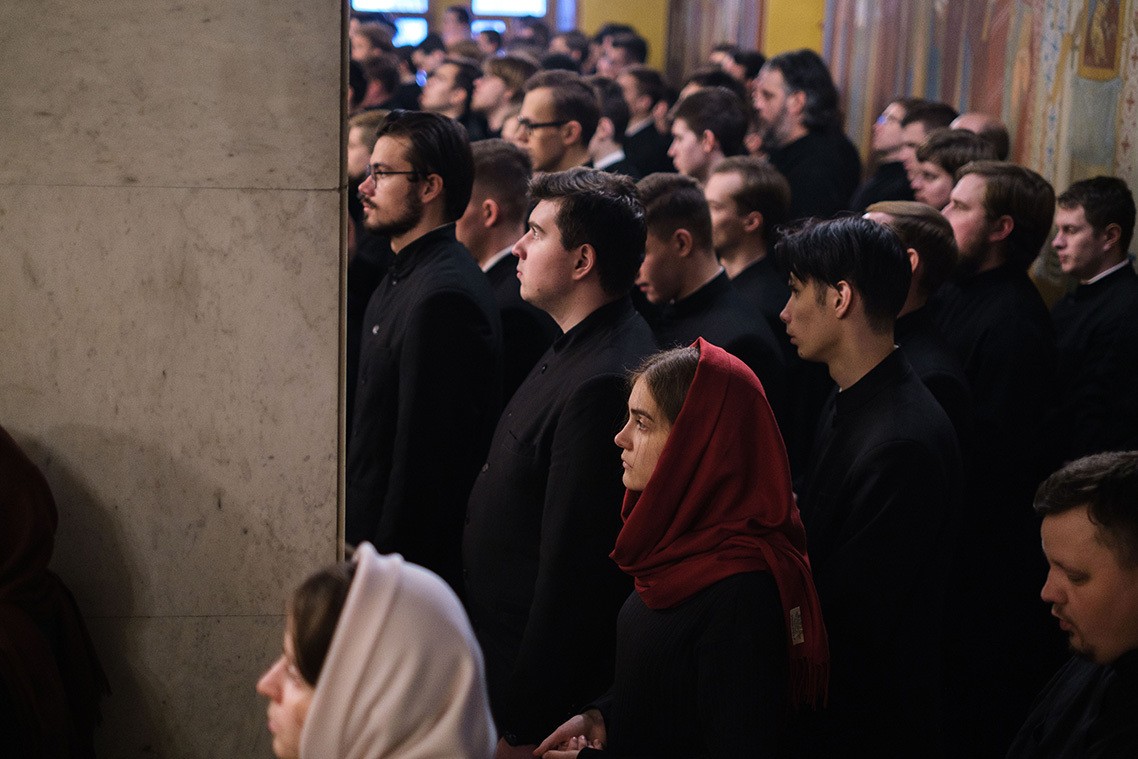 Background information:
Konstantin Efimovich Skurat was born on August 29, 1929 in the Polish village of Komaysk (now the Vitebsk region, Belarus) into a peasant's family.
He graduated from a secondary school with a silver medal. During the years of German occupation, he studied at a Polish school.
In 1951 he graduated the Minsk Theological Seminary with merits and entered the Moscow Theological Academy, which he graduated in 1955. He defended his thesis on «The Christian Teaching of Prayer and its Importance for Moral Development» and received his PhD in Theology. He started his career at the Academy as a teacher at the History of Russian Church Department of the Moscow Theological Seminary.
Since 1955, he has been working at the Moscow Theological Schools teaching Catechism, the Russian Church History, General Church History, Dogmatic Theology, Patrology, Greek, Ancient Church History. In 1964 he was awarded a title of Associate Professor.
In 1970 he defended his Doctor's thesis «Soteriology of St. Athanasius the Great» and was awarded a title of Professor.
In 1978 he was awarded Doctor of Church History degree for his work «Local Orthodox Churches.»
Since 2003 K. E. Skurat has been the Honored Professor of the Moscow Theological Academy and the Honorary Member of the Minsk Theological Academy.
Since 2008 he is the Honorary Professor of the Yaroslavl Theological Seminary.
On June 15, 2014, he was awarded the Doctor of Theology degree.
Died on December 15, 2021
MThA Press Office