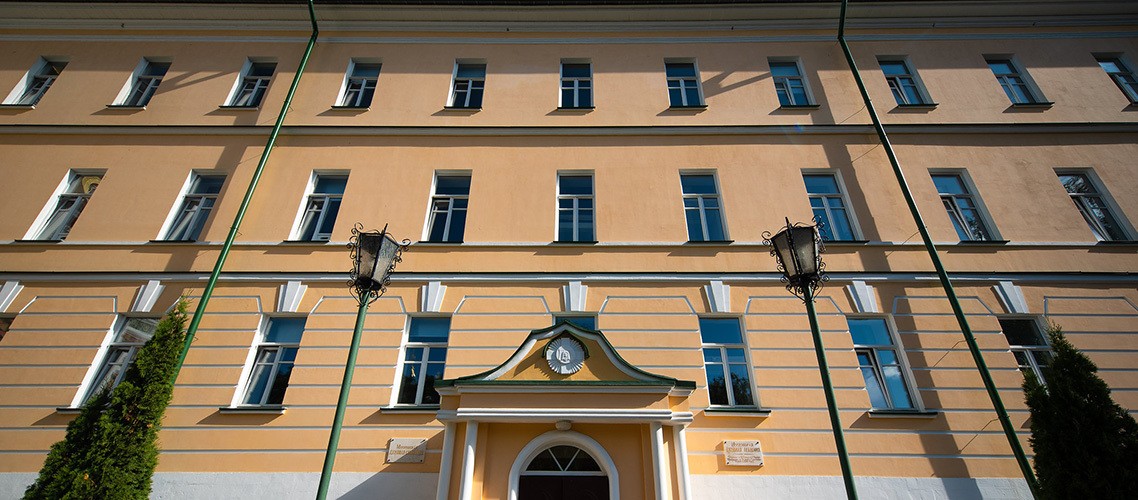 4 June 2020
The MThA Master's students took their final exams
С 1 по 4 июня выпускники магистратуры Московской духовной академии сдавали итоговый государственный экзамен. Сдача государственного экзамена проходила дистанционно на интернет-платформе Zoom.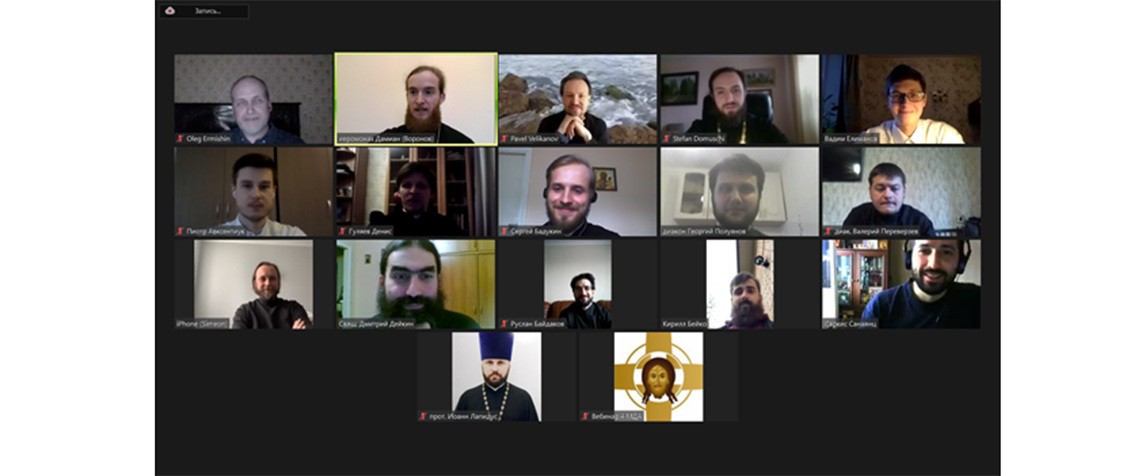 Первый этап государственной итоговой аттестации прошли студенты магистерских программ: богословия, русской духовной словесности, пасторологии и литургики, греческой христианской литературы, истории Церкви, истории и теории церковного искусства и библеистики.

The state examination commission included both representatives of the Study Committee and academic teachers. Exam questions corresponded to a program of a certain profile.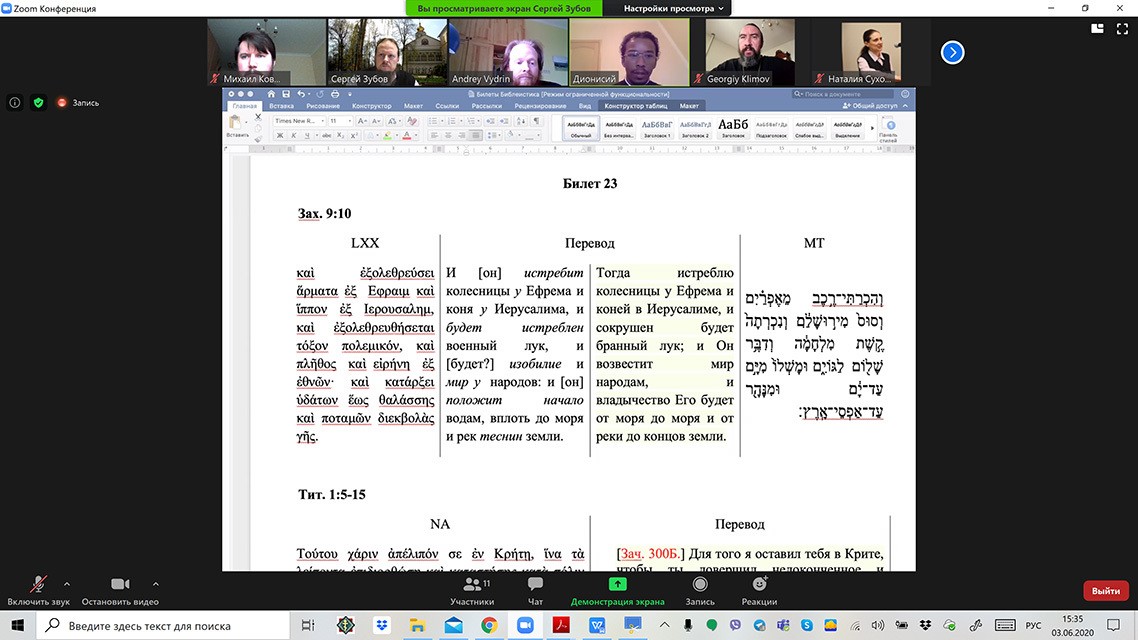 Экзамен проходил следующим образом: студенты по одному подключались к веб-конференции, секретарь комиссии называл им номер билета, выбранный случайным образом с помощью генератора случайных чисел, и выпускники без предварительной подготовки давали ответы на билет.

All students have successfully passed their final exams and now they are looking for defending their Master's theses.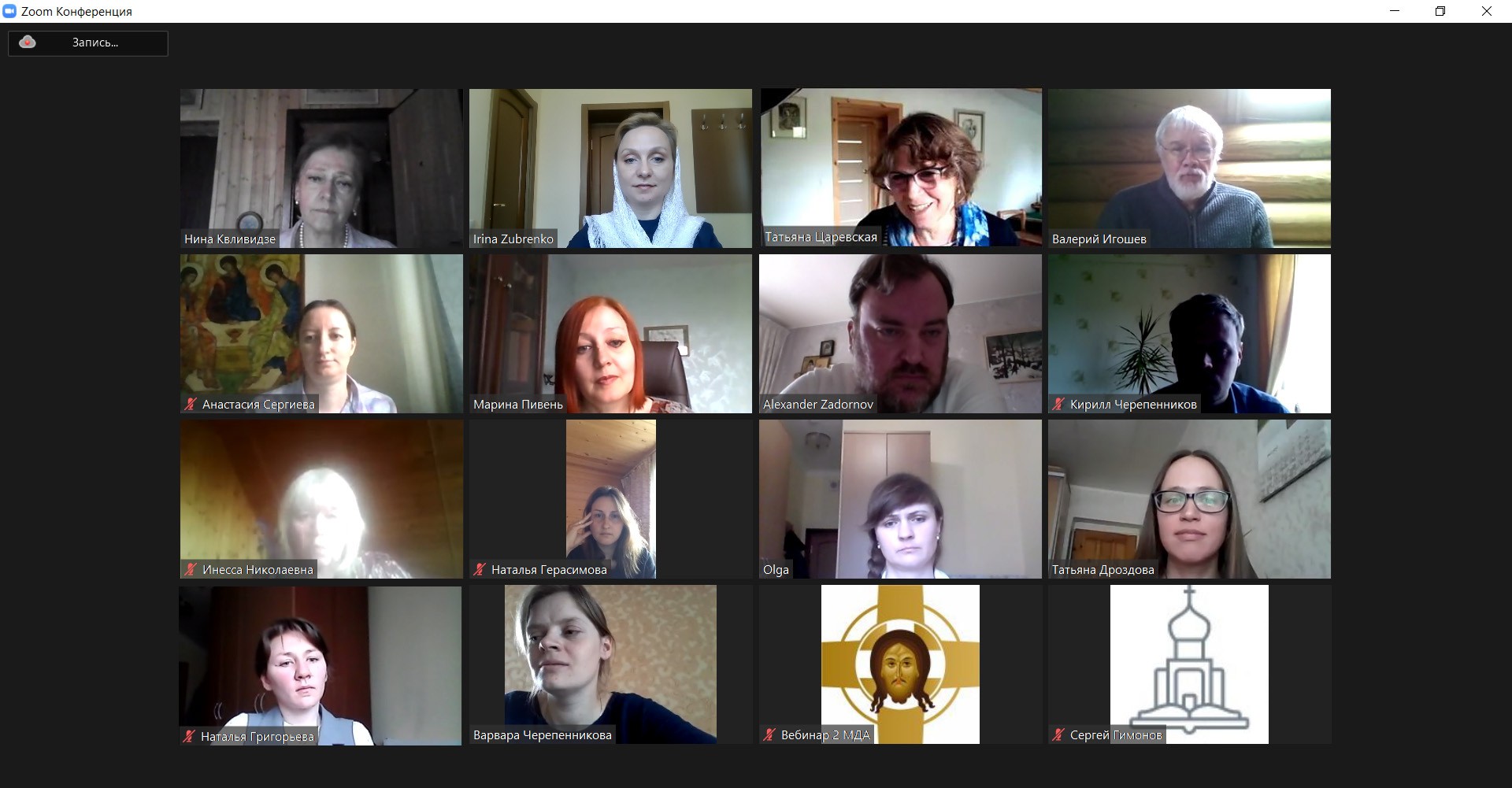 Алексей Макаров, студент 2 курса магистратуры кафедры библеистики поделился впечатлениями о сдаче экзамена в новом формате:

«Экзамен начался в 15:00, мы подключились к нему по ссылке в Zoom и находились в ожидании, когда кого-то из нас подключат к самому экзамену, так как подключали по одному.
Экзамен прошел в теплой атмосфере, если студент начинал "плавать" в ответе, преподаватели помогали вспомнить, задавая наводящие вопросы. Учитывая специфику экзамена, он был лишен многих формальностей, что создавало особую домашнюю атмосферу».
The MThA Press Office