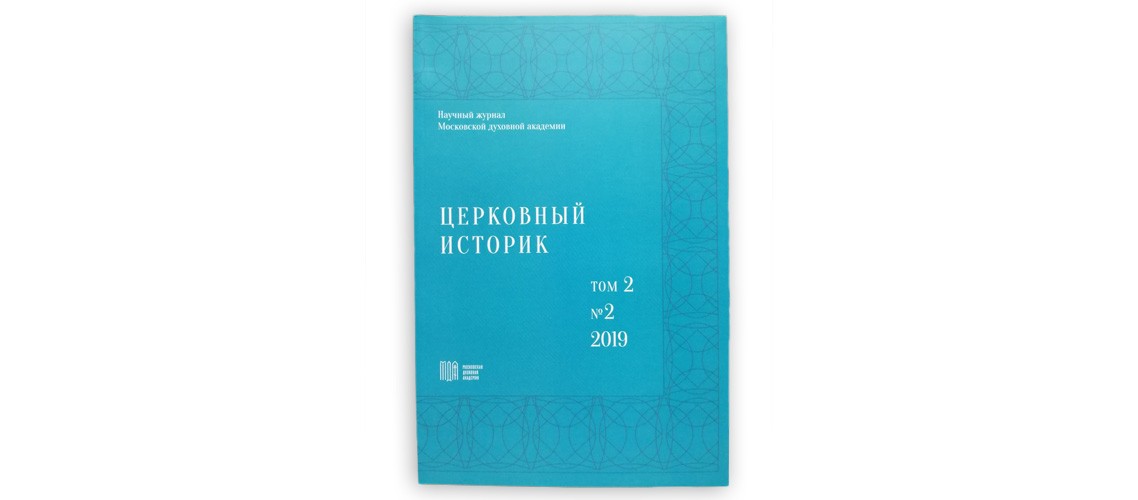 18 November 2019
Издан второй номер журнала «Церковный историк»
В Московской духовной академии вышел второй номер журнала «Церковный историк», главным редактором которого является заведующий кафедрой церковной истории профессор Алексей Светозарский.
В номере отражены исследования преподавателей и студентов, они посвящены общей истории Христианской веры, истории Русской Православной Церкви, источниковедению, методологии преподавания исторических дисциплин. 
Содержание второго номера журнала:
1. «Русские православные духовные семинарии в период от начала Первой мировой войны до Февральской революции» – доцент Георгий Колыванов.
2. «Покровский академический храм Московской духовной академии в дневниках профессора Александра Дмитриевича Беляева» – преподаватель Кирилл Черепенников.
3. «Икона Преображения Господня последней четверти XVII века из Белевского Спасо-Преображенского монастыря» – доцент, игумен Герасим (Дьячков).
4. «Участие греческой иерархии в развитии старообрядческого раскола на Руси» – преподаватель, священник Илья Письменюк.
5. «Организации либерального духовенства во время революции 1905-1907 годов» – доцент Павел Липовецкий.
6. «О проблемах преподавания церковно-исторических дисциплин в духовных заведения Русской Православной Церкви» – доцент, священник Иоанн Кечкин.
The authors are members of the Moscow Theological Academy and other educational institutions and scientific organizations, as well as students of the Department.
Особое внимание посвящено разделу, в котором содержится информация о жизни и деятельности церковно-исторической кафедры. 
Заключительный раздел журнала рассказывает о жизни кафедры.
The MThA Press Office